I am in charge of my daughter's Halloween Party at her school and needed a goody bag for the kids. I got the idea for these cute treat bags from
Cheat Day Cafe
. They are just anything you want to throw together and put into bags. I made this one up, and you can follow it or do your own.
Chocolate Animal Crackers
Cocoa Puffs Cereal (or any chocolate cereal)
Halloween Frosted Animal Crackers
Toss all together in a large bowl.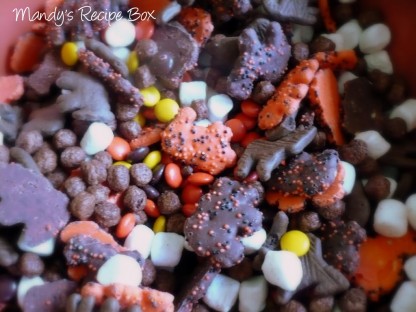 Divide into cellophane bags. Tie with ribbon or yarn. I stuck a fun size candy on top, too.