Today I am so excited to have my pal Holly from Life as a Lofthouse guest posting. She has an incredible blog of incredible food and I am lucky to know this gal. We met when she left a comment on one of my posts and I left one on hers and there you go! Be sure to check out her blog, you'll be hooked, too.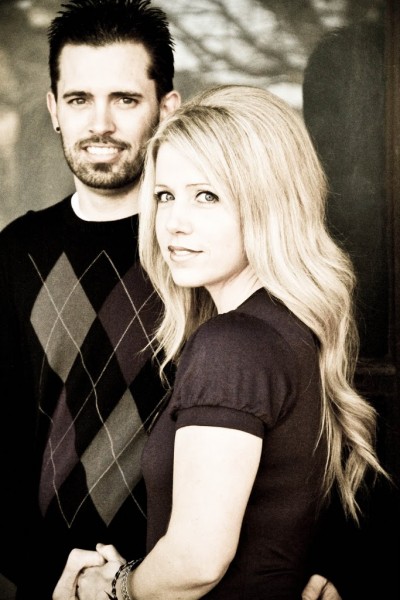 Hello! My name is Holly Lofthouse. I am a mother of 3 children. 2 girls and 1 boy, and am so lucky to be married to my husband. He is the love of my life! I work full-time for Ear Nose and Throat Doctors. I am a surgery scheduler and medical assistant. I love my job! I also LOVE to cook! It has been a passion of mine for as long as I can remember : ) Even when I was a child I can remember loving to help my Mom cook in the kitchen. My Mom was and still is a great cook! I know I have my passion for cooking because of her! I have also had a lot of fun doing designer cakes for birthdays and special events!
Last September I started my food blog after a lot of begging from my sisters and friends! They wanted me to share all the great recipes I make. I have found being a food blogger to be so much fun and have loved meeting other bloggies along the way : )
The yummy recipe I'd like to share with you all is one of my favorites! When I was in high school I worked at a great restaurant here in St. George,Utah called , 'Rococos

Steakhouse

'. They had a fantastic lunch menu that had a salad similar to this one. It was everyone's favorite!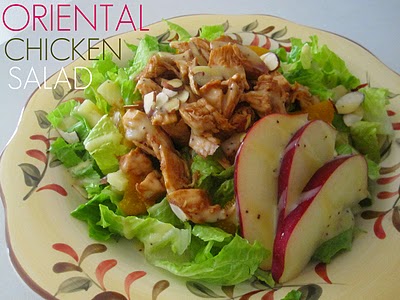 1 chicken breast, cooked & diced
1 cup of Yoshidas Original Gourmet sauce ( I buy this at Costco or Albertson's)
3 cups fresh Romain Lettuce,chopped
1/2 cup Pineapple tidbits
Directions: Pour the marinade sauce in a bowl and add your diced cooked chicken. Let chicken sit in the marinade for 5-10 minutes.
Spread the chopped lettuce onto a plate and then sprinkle the oranges, pineapple,sliced almonds, and apples on top.
Take the chicken out of the marinade with a slotted spoon, and place chicken on top of the salad. Pour desired amount of dressing on top and enjoy!