Nothing says summer like a good ol' barbeque. I love this homemade BBQ sauce, it is so fast and easy. That is my goal, most days. Just mix this up and spread on your chicken as it grills, and you're good to go.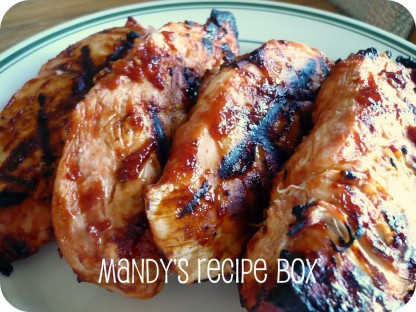 Grilled BBQ Chicken
1 c. ketchup
3 Tbsp. Worcestershire sauce
3 Tbsp. honey
3 Tbsp. brown sugar
minced onions
1 Tbsp. lemon juice, to taste
Mix all together and brush on the chicken as it grills.