Grilled Bacon Tomato Cheese Sandwich is a delicious twist on the classic grilled cheese sandwich.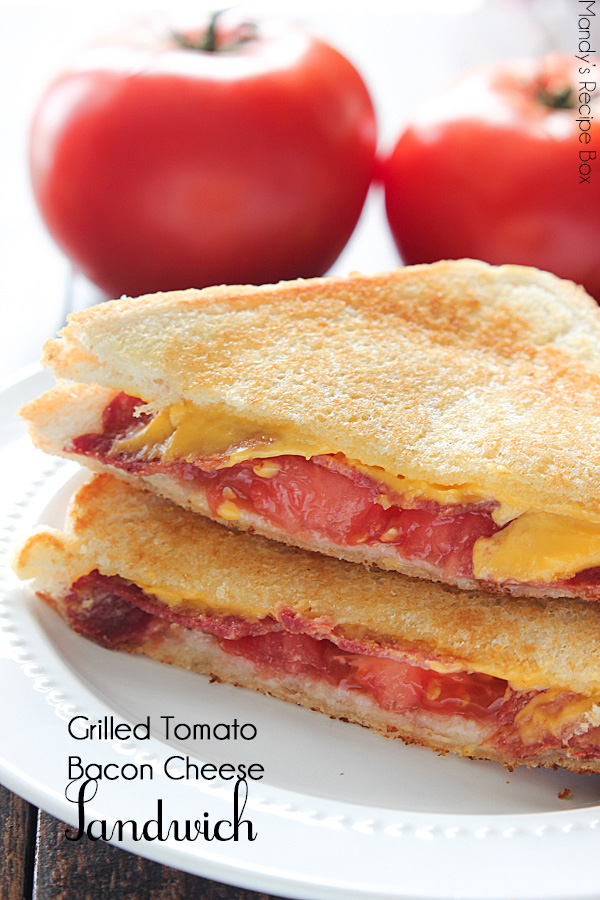 I don't know anyone who doesn't love a grilled cheese sandwich. From the time I can remember, I have been eating them. Then I started my first job where they served them with a slice of a tomato cooked inside. INSIDE. I'd never heard of that before. I was hooked after the first bite. Then I tried dipping it in my Broccoli Soup. SO GOOD. When I saw a recipe like I've loved for so long on the Walmart Kraft Food page with turkey bacon added, I knew I had to make it. It's a great and easy recipe to make in between holiday meals and parties. Make a bunch and cut them into triangles (obviously) and set them on a plate. Everyone can grab one to munch on to keep tummies happy.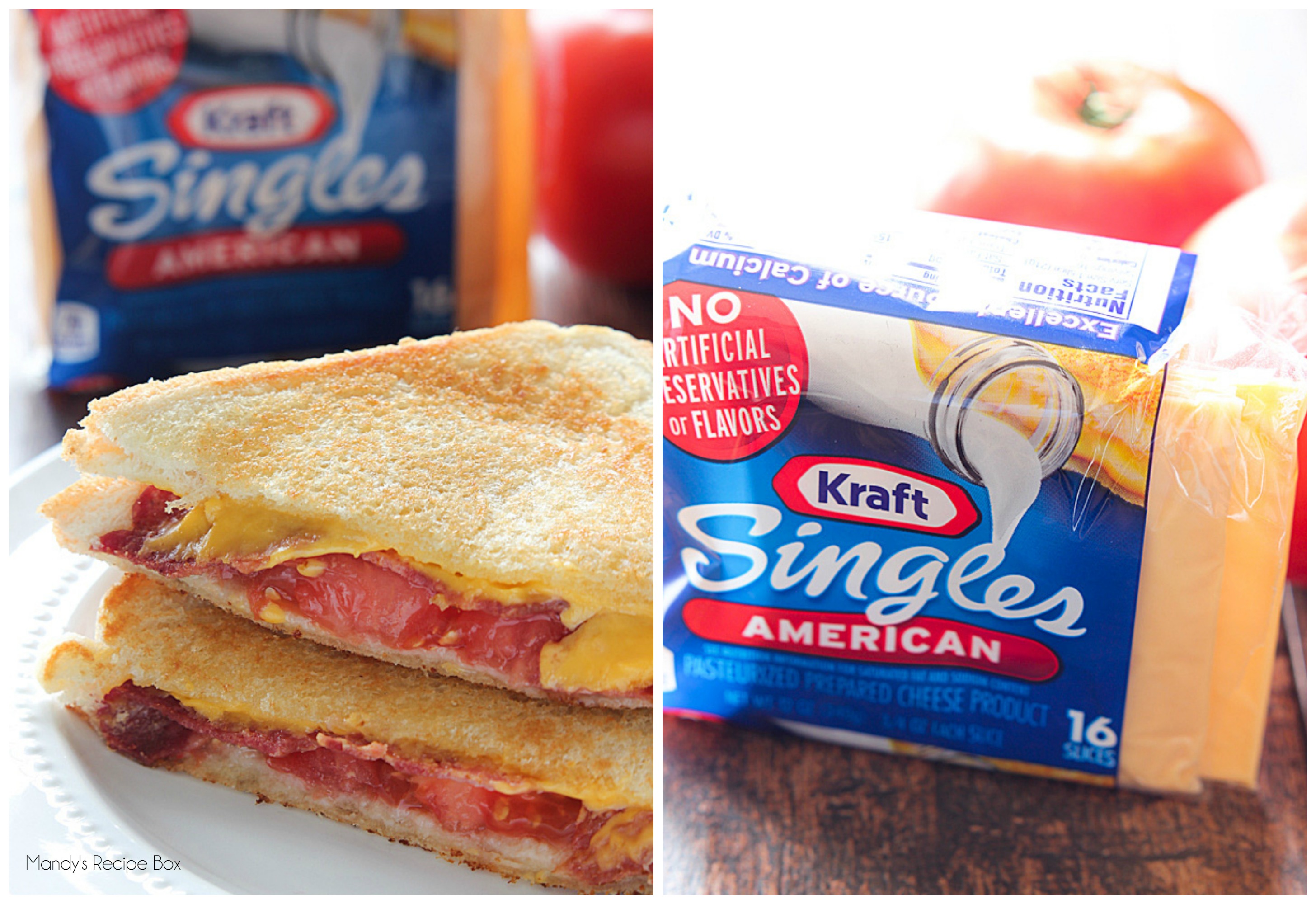 You can find so many great recipes over there. I used Kraft Singles American cheese and the result is smooth, cheesy goodness. Make everyday delicious with Kraft!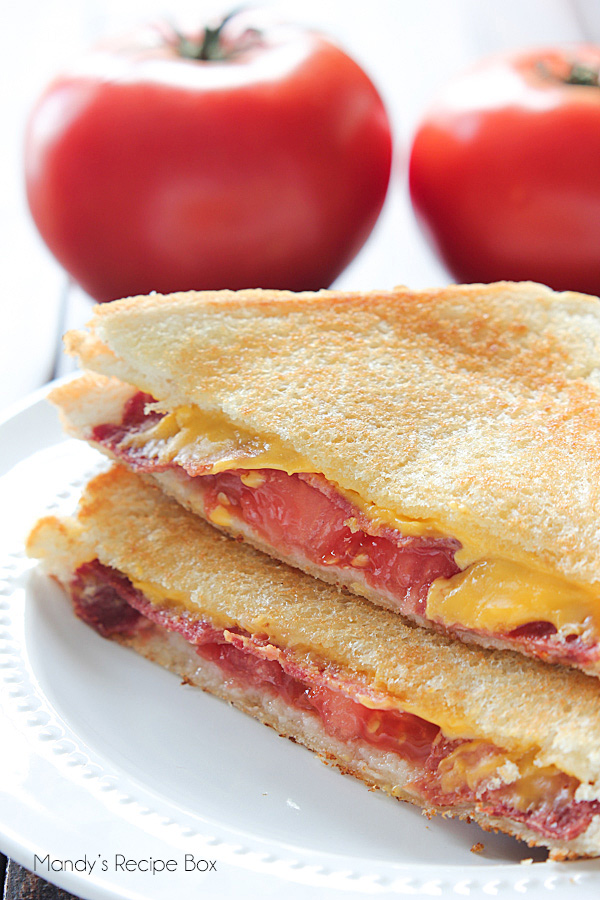 Sponsored post by Lunchbox. Thanks to my readers for allowing me to work with partners I love who support this blog!