Stop! Do not let all your green tomatoes go to waste in the frost!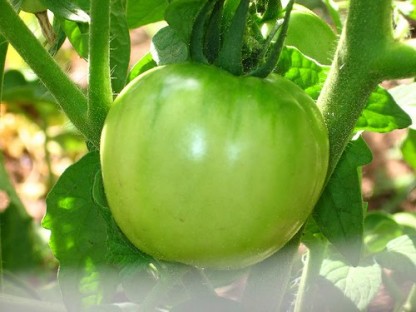 Pick them and make salsa! It is so good, and I may even like it better than regular salsa. It can be bottled or frozen. So get out there and gather up your green tomatoes to make…
Green Tomato Salsa (makes just over 1 quart)
1 jalepeno pepper with however many seeds you want (the more seeds, the hotter the salsa)
1/4-1/2 onion
1 Tbsp. lemon juice
few sprigs cilantro (optional)
1 clove garlic (optional)
I used my salsa maker that I bought at the Utah State Fair a few years ago, but it is basically a manual food processor or blender. So I rough cut my veggies and put them in the salsa maker and added the rest of the ingredients. Blend and enjoy.