This post was sponsored by Del Monte through their partnership with POPSUGAR Select. While I was compensated to write a post about Del Monte, all opinions are my own.
This Green Bean Casserole is a twist on the old classic. It's made with sauteed mushrooms and a homemade cream sauce instead of canned soup. It's the perfect side dish to your Thanksgiving menu. I used Del Monte French Style Green Beans and the result was awesome.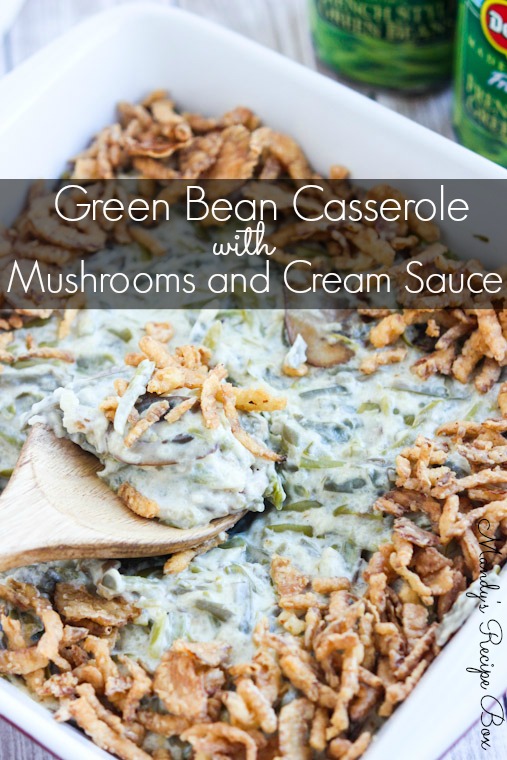 Thanksgiving is weeks away! I can't believe it and I can't wait. I love love love this time of year. From here until Christmas is my favorite time of year. It just has a cozy-happy-warm feeling about it. I love the smells, the food and the time spent with family. I have teamed up with Del Monte to bring you this delicious Green Bean Casserole with Mushrooms and Cream Sauce. I always use French Style green beans when I make a Green Bean Casserole. That's just the way I have always eaten it and made it. One time, someone made it with regular green beans and I just thought, "Wrong! Wrong!" It HAS to be made with French Style green beans, people. Del Monte has been a staple in my home since I can remember and it's a staple in my own home now.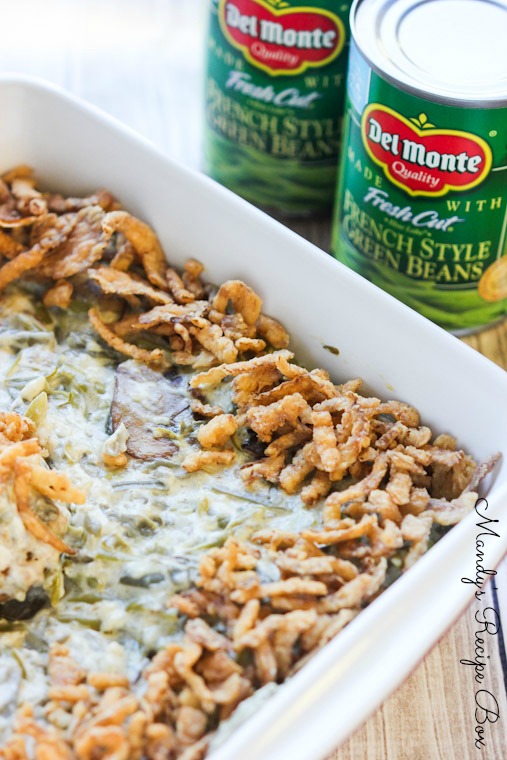 hol
I don't know how you guys work out where you eat Thanksgiving dinner, but we take turns between my family and my husband's family. This casserole had better be on the table wherever we eat, that's all I can say. And Pretzel Salad. And Pumpkin and Apple Pie. However you spend your holidays, I hope you make this casserole a part of them.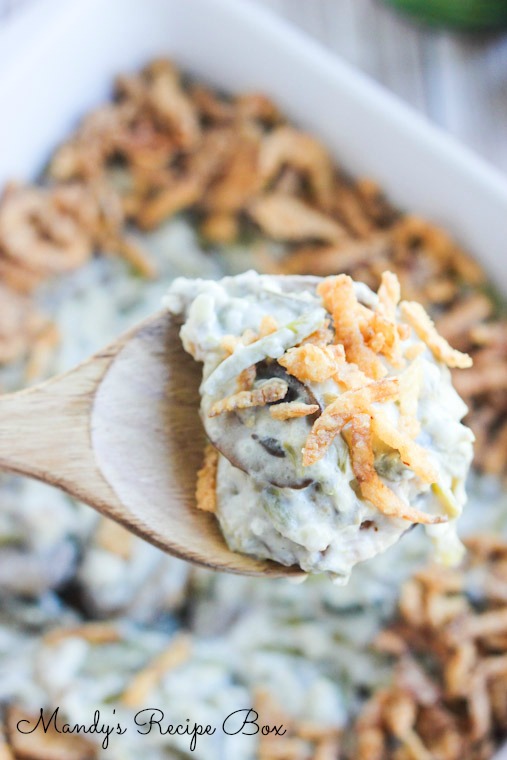 Check out these other recipes: