These sound fancier and harder to make than they are. It's basically marinated pork on a stick. Not too scary. I wanted to share these before it gets too cold to use your BBQ grill. You could also cook these in your oven. They are delicious with lemon juice squeezed over them before serving.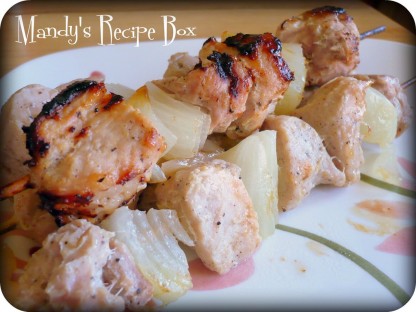 Greek Souvlaki
2 lbs. pork roast cut into bite sized chunks
Accent or Season Salt
1 1/2 tsp. salt
1/2 tsp. pepper
1/2 Tbsp. garlic powder
1 1/2 tsp. garlic salt
olive oil
whatever veggies you want to add
Mix all seasonings together. Place pork in a container and sprinkle seasoning over it. Toss to coat. Pour in enough olive oil to cover the pork. Cover and marinate over night. Put onto skewers with veggies (peppers, mushrooms, onions etc), wrap in foil, and cook slowly on the grill. About 20 minutes or until done. Before serving, remove foil and sprinkle with lemon juice.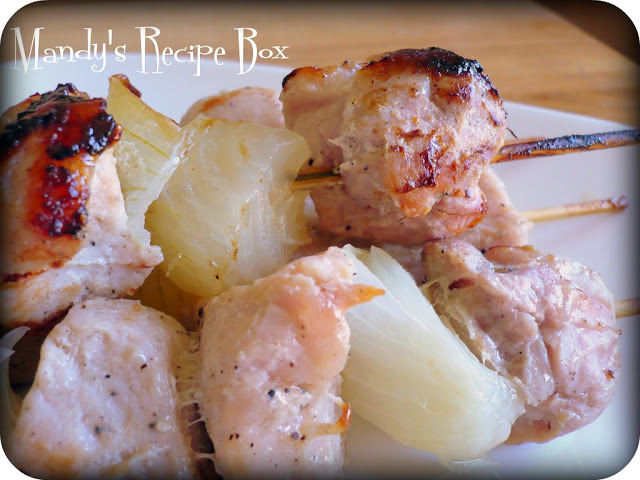 It is so tender and delicious. You will want more than one skewer, if you're like me. Makes great leftovers.