These Garlic Parmesan Potatoes are an easy and addicting side dish that your whole family will love. Who can resist baby potatoes?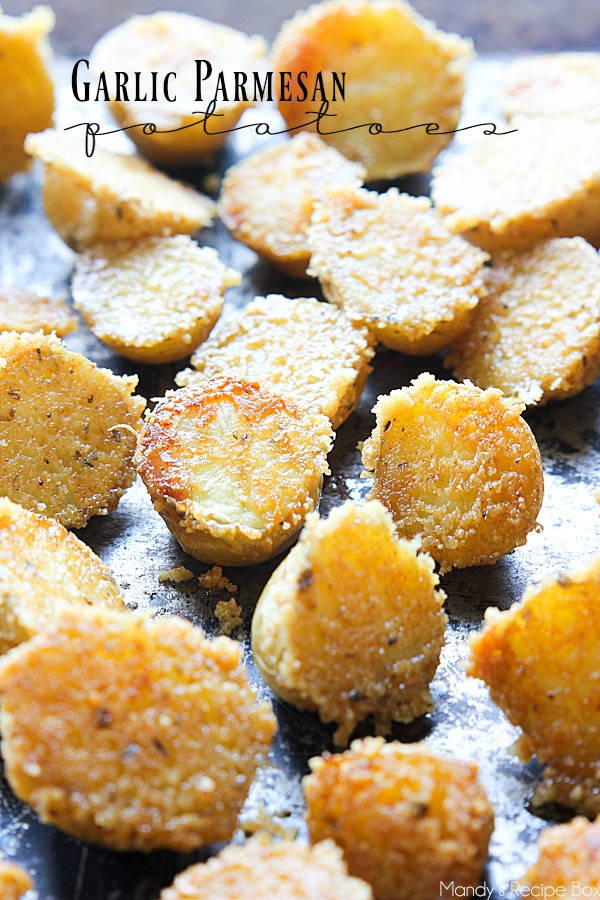 I realize that these Garlic Parmesan Potatoes use the oven which I hate doing during the summer. But. They are so so good. Crispy, flavorful little bites of deliciousness you cannot resist. They go with pretty much any main dish. The kids will love making these. They are super easy and simple but so flavorful. We ate them with these Baked Parmesan Chicken Tenders and they were perfect.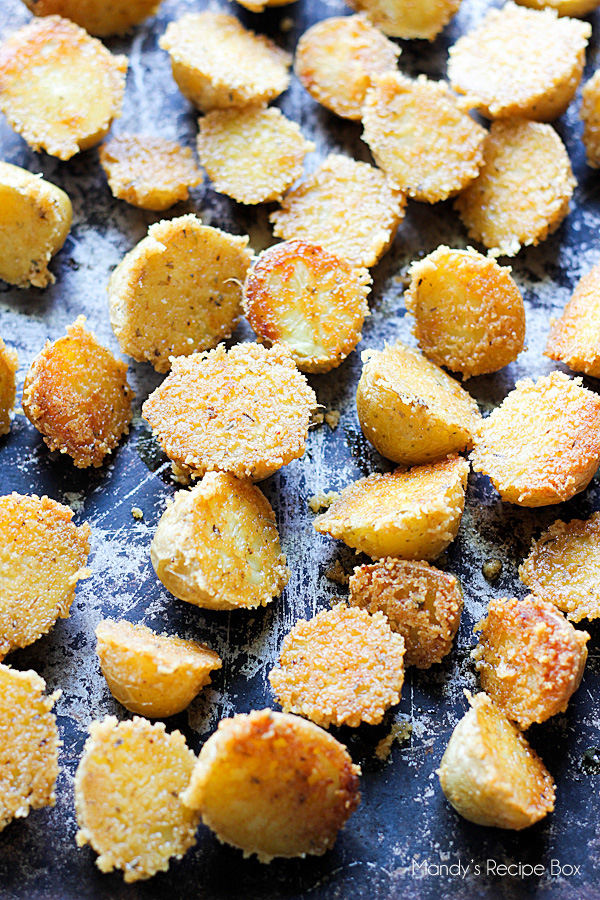 Any time Parmesan cheese is involved, you can basically be assured that it will be a fab recipe. And potatoes? I mean they are pretty much the best vegetable. They give us french fries and chips so what more can you say? I feel like I could eat this entire batch by myself. They are that good, you guys. Give them a try and let me know how you like them!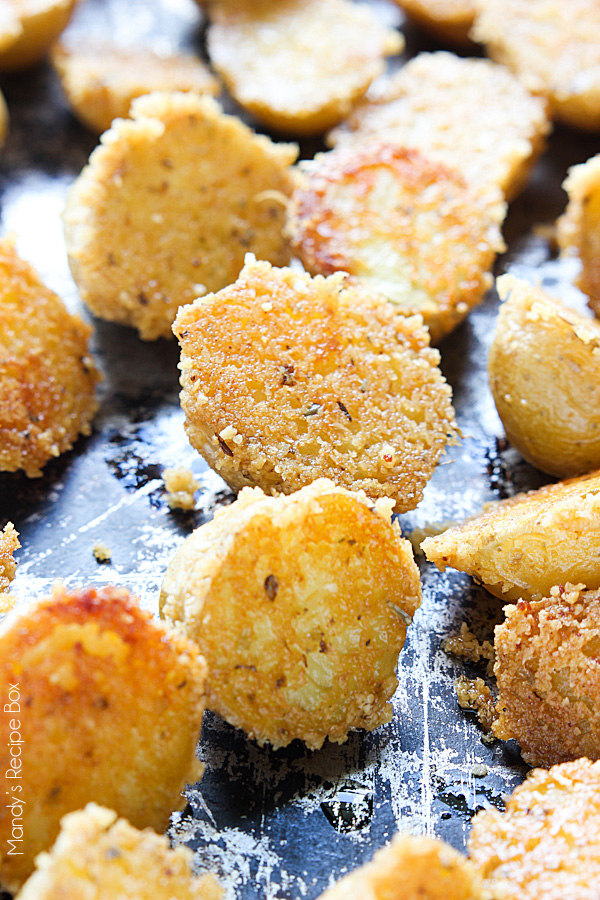 Be sure to save this to your favorite Pinterest boards!