These Garlic Parmesan Mushrooms make a appetizer or side to a juicy steak. It's such an easy recipe that you won't even need to write it down!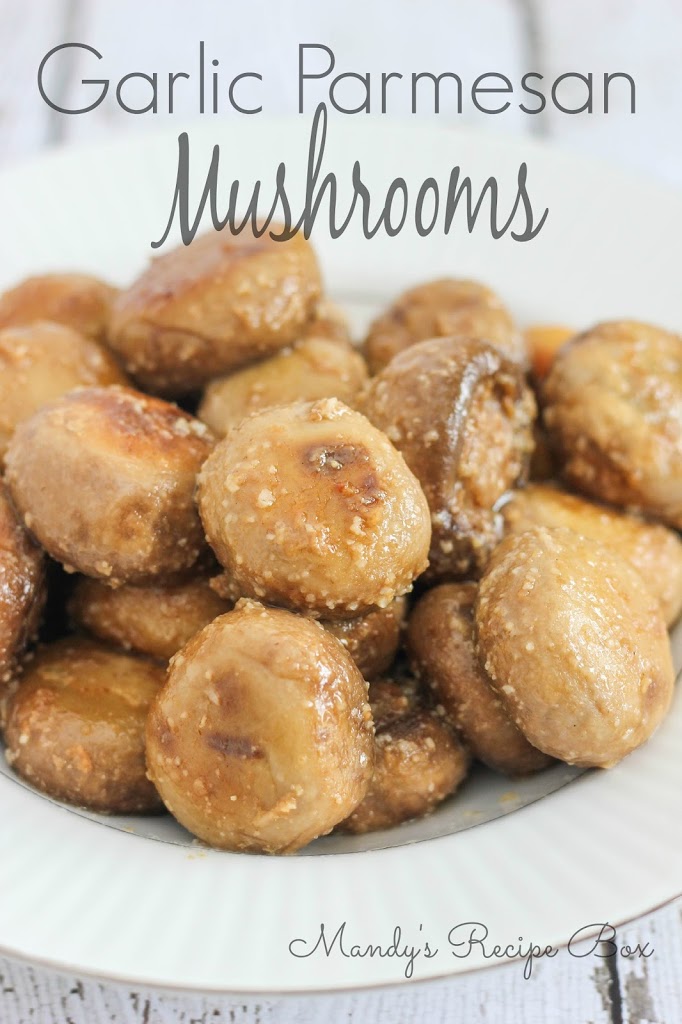 As I've mentioned before, The Greenery restaurant in Ogden, UT is one of my very favorite places to eat when I go there. I love that I recreated my favorite sandwich and muffins from there and can eat them anytime I want in my own home, especially since it's over an hour away. Last time I ate there, my brother ordered these delicious sauteed mushrooms that were cooked in garlic and tossed in Parmesan cheese. I could have eaten the whole order. Myself. I had to make them. So I did. They are super simple and super delicious. These Garlic Parmesan Mushrooms can be an appetizer or side or, in my case, a meal. Just kidding. Maybe.
Garlic and Parmesan Mushrooms
Ingredients
24 oz. mushrooms, stems removed
6 Tbsp. butter
1 tsp. minced garlic
½ tsp. garlic salt to taste
grated Parmesan cheese
Directions
In a large skillet, melt the butter on medium high heat.
Add mushrooms and garlic; stir together and cook about 15 minutes on all sides until done, stirring occasionally.
Add the garlic salt and stir well.
Place mushrooms in a bowl and sprinkle with Parmesan cheese; toss to coat.
Serve.