If you need a little something more than a regular brownie, try these Fudgy S'mores Brownies! Chewy, fudgy brownie topped with graham cereal, marshmallows and chocolate will wow them all.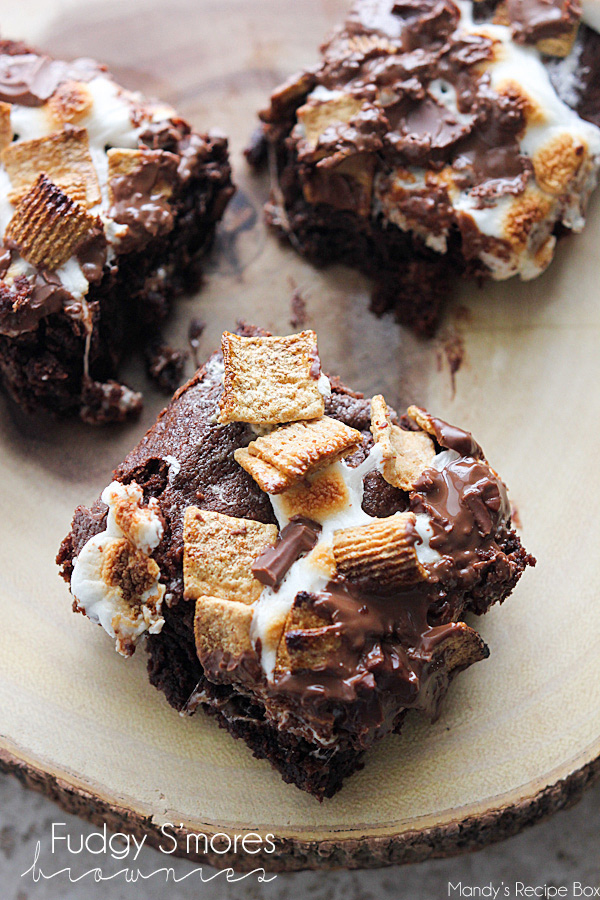 I'm sure many of you made some kind of goal for the new year. At least something you want to work on to better yourself or your family. Whether it's to be more organized or have more patience or to spend more time with family, you probably have something in mind. I'm teaming up with Taste of Home to bring family meals back to the dinner table. It's so hard in a world that's constantly full of obligations and this and that.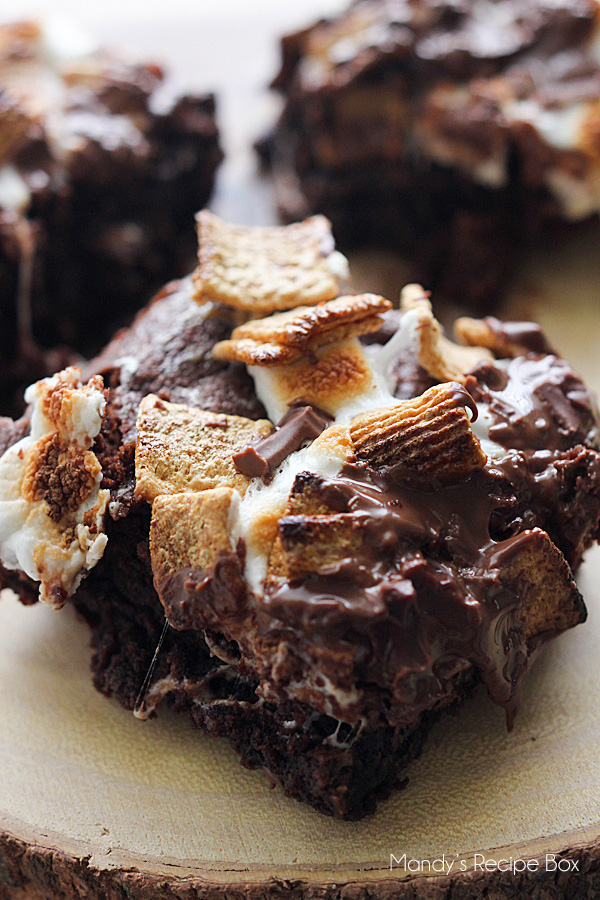 Try having meals together as a family at least twice a week. That's a small number and should be easy enough to do. Sundays usually are the easiest day to have meals together so start there. And then you can add another sometime in the week. Did you know that kids who have meals with their families frequently have healthier diets and do better in school. And that adults with demanding jobs feel less stress when they eat with their families. Taste of Home wants to bring families together for a happier and healthier new year by creating a one-stop-shop cookbook where home cooks can easily find meals for the family to eat together.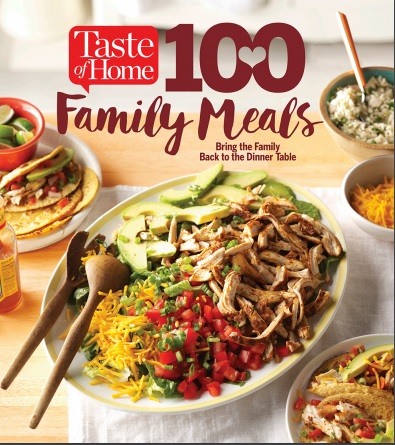 100 Family Meals features the following:
100 Main Dishes: From weeknight suppers to Sunday dinners, the perfect family meal is always at a home cook's fingertips with 100 entrees to choose from.

Bonus Chapters: The main course can be rounded out with a dish from several bonus chapters, including "Easy Soups & Breads," "Simple Sides," "No-Fuss Salads," and "Odds & Ends," which offer up dozens of easy dinner add-ons, and "Sweet Surprises," which suggests easy sweets to make family meals even more special.
At-a-Glance Icons: Four icons indicate which recipes require less preparation to allow for more time with the family, including "Fast Fix," highlighting entrees that come together in 30 minutes or less, "5-Ingredient," which spotlights dishes that require a handful of ingredients, and "Slow Cooker" and "Eat Smart," rounding out the At-a-Glance Icons, which help to navigate the cookbook.

Family-Favorite Menus and Grocery Lists: Each chapter ends with four simple menus and matching shopping lists to make it easy and fast to create mealtime memories.

Serving Suggestions: Every main course recipe includes an additional serving suggestion or two to round out the meal. Sometimes these are fast and easy ideas ("Zap a pouch of Spanish rice in the microwave"), and other times these are specific recipes found in the book ("Serve with Cheesy Garlic Bread from page 202").

Cook-to-Cook Notes: Dozens of family cooks offer up their takes on specific recipes, including ingredient substitutions, serving ideas and tips to streamline the item's preparation.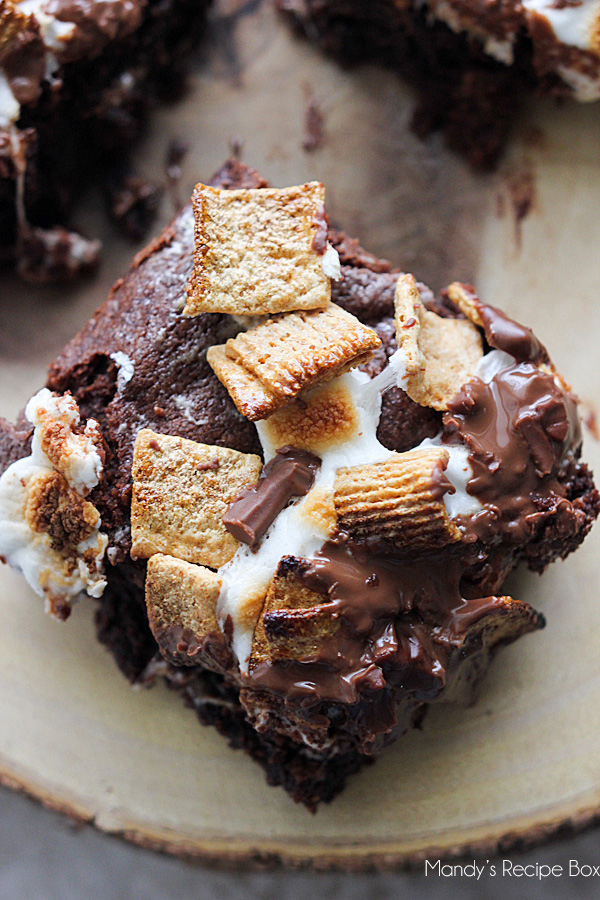 These Fudgy S'mores Brownies are such a great end to a meal. The made-from-scratch brownies are fudgy and chewy and topped with graham cereal, mini marshmallows and chocolate. So make some and enjoy them with your family after dinner while you watch a movie or play a game. Most of all, spend more time together as a family.
You can buy a copy of 100 Family Meals and enjoy all the easy recipes with your family.

 This sponsored post was written by me through Blog Meets Brand. All thoughts are 100% mine.