Ad – This is a sponsored conversation written by me on behalf of Pillsbury ™. The opinions and text are all mine.

The best way to show you care for someone is to bake them treats. That one simple act goes a long way in making people happy. Make my Fudge Filled Chocolate Cupcakes for Valentine's Day for those you love!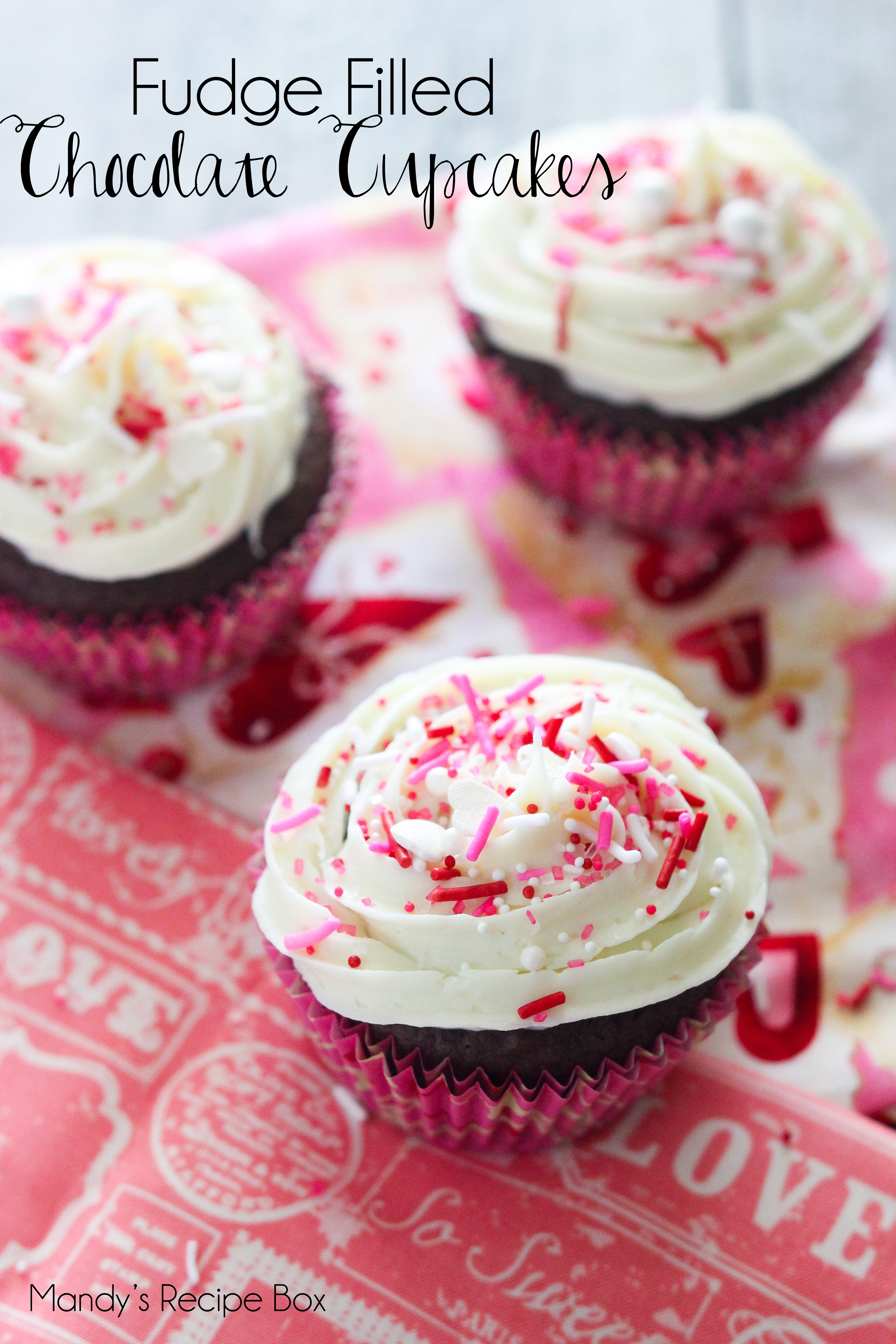 We love baking for the holidays. Of any kind. It's always fun. This time in honor of Valentine's Day, we made Fudge Filled Chocolate Cupcakes. Thanks to Pillsbury™ Devil's Food cake mix and the new Pillsbury Filled Pastry Bag in Cream Cheese, these cupcakes were a cinch to make. The first-ever pre-filled Pillsbury pastry bag makes frosting a fun activity for bakers of all skill levels, with little clean up and an impressive result. Love is in the air and in these Pillsbury cupcakes!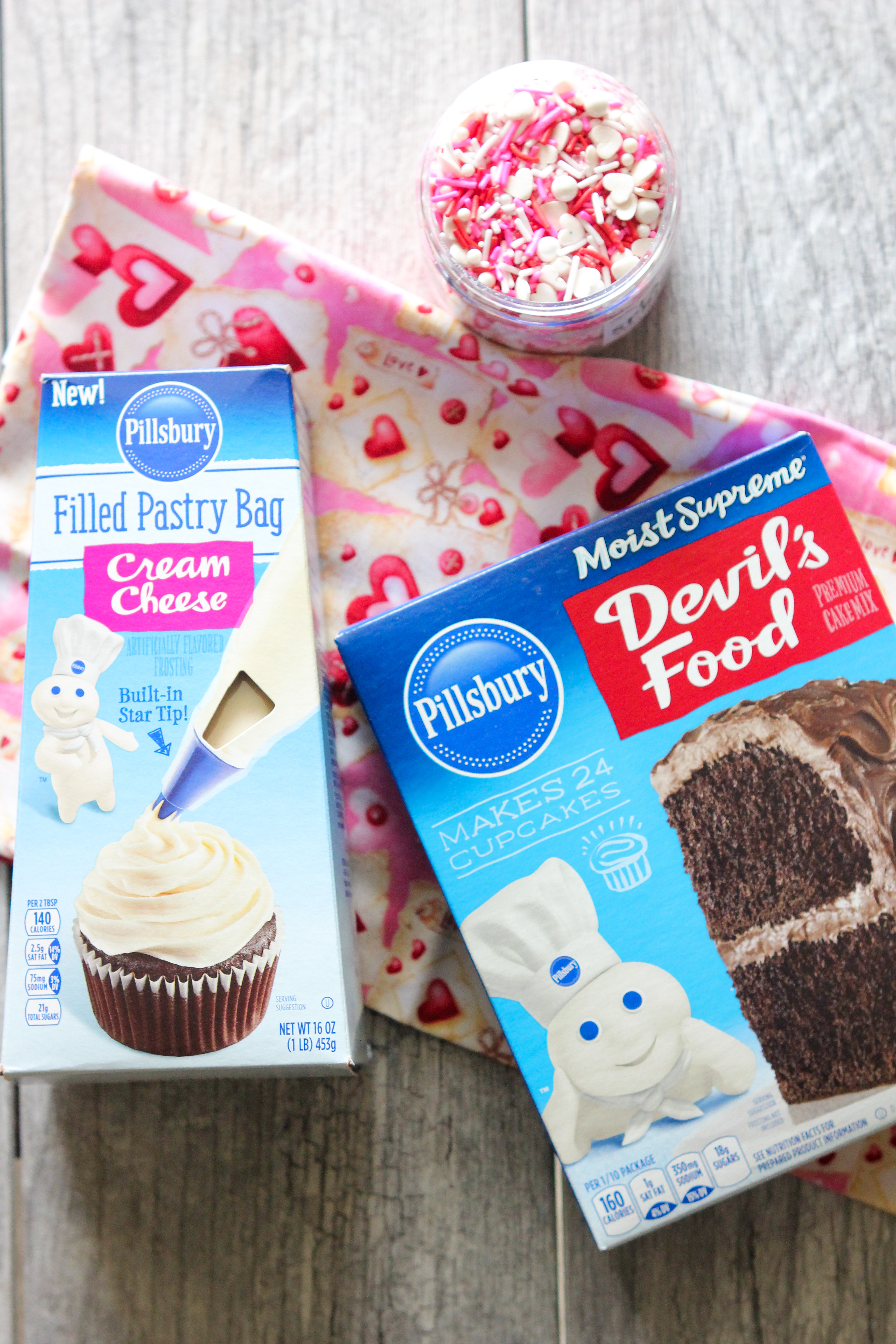 My kids always love using the Pillsbury filled pastry bag to frost the cupcakes. It's so easy to use and the ready-to-go packaging is available in three flavors, Vanilla, Chocolate Fudge and Cream Cheese. Just tear the plastic cover off the tip and you're all set! Be sure to add fun sprinkles as well. Notice how my daughter had to make sure the little sprinkle heart was just so…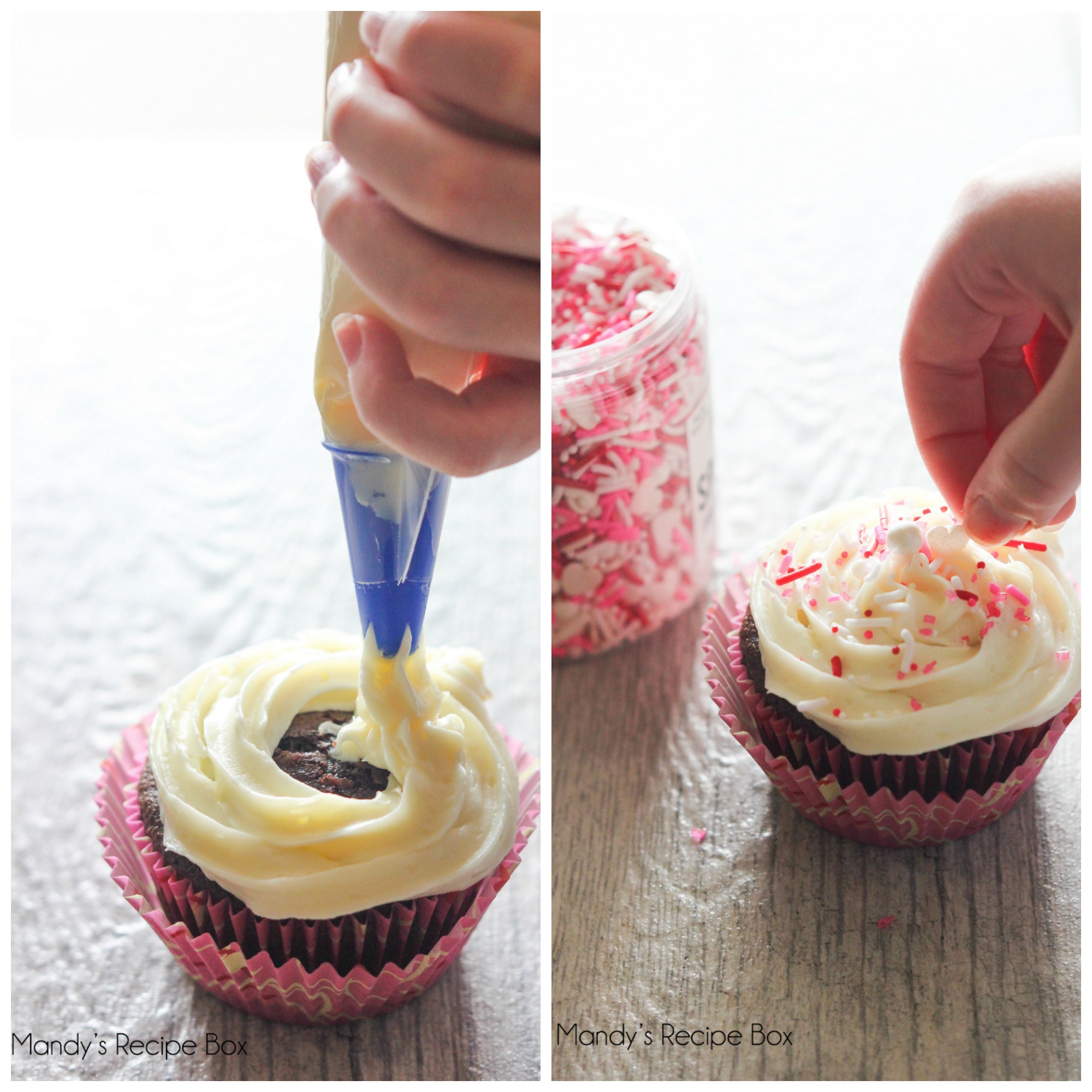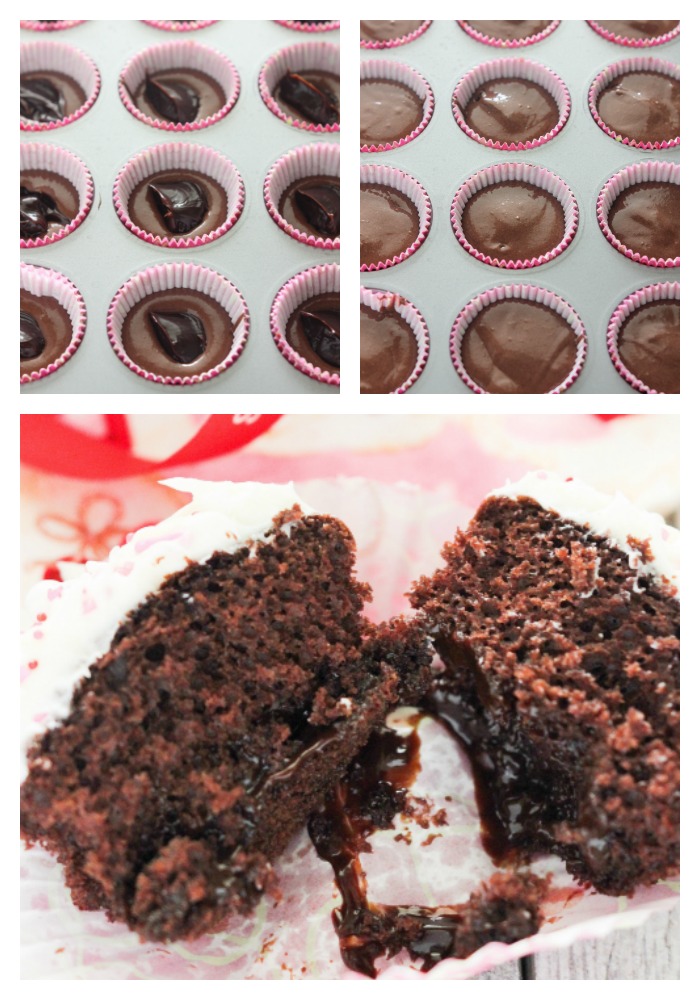 Pillsbury is inspiring families to get together in the kitchen and celebrate something each and every month. These cupcakes are perfect for packaging up and giving to friends or family. Your kids could give them away to their friends who will be thrilled to get their own individually packaged treat! How cute are my kids though?? I can just picture my boy giving a cupcake to a little girl at preschool that way 🙂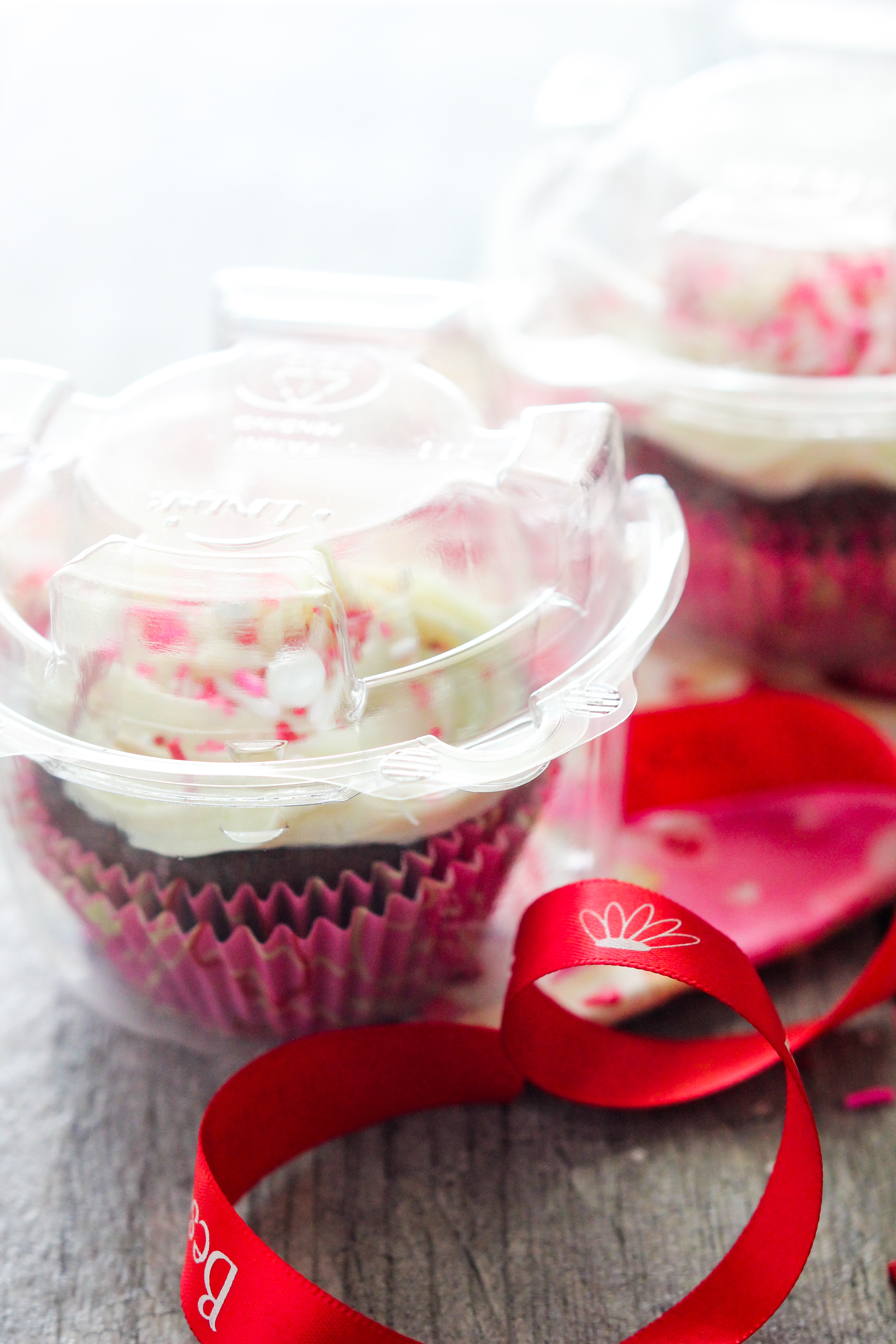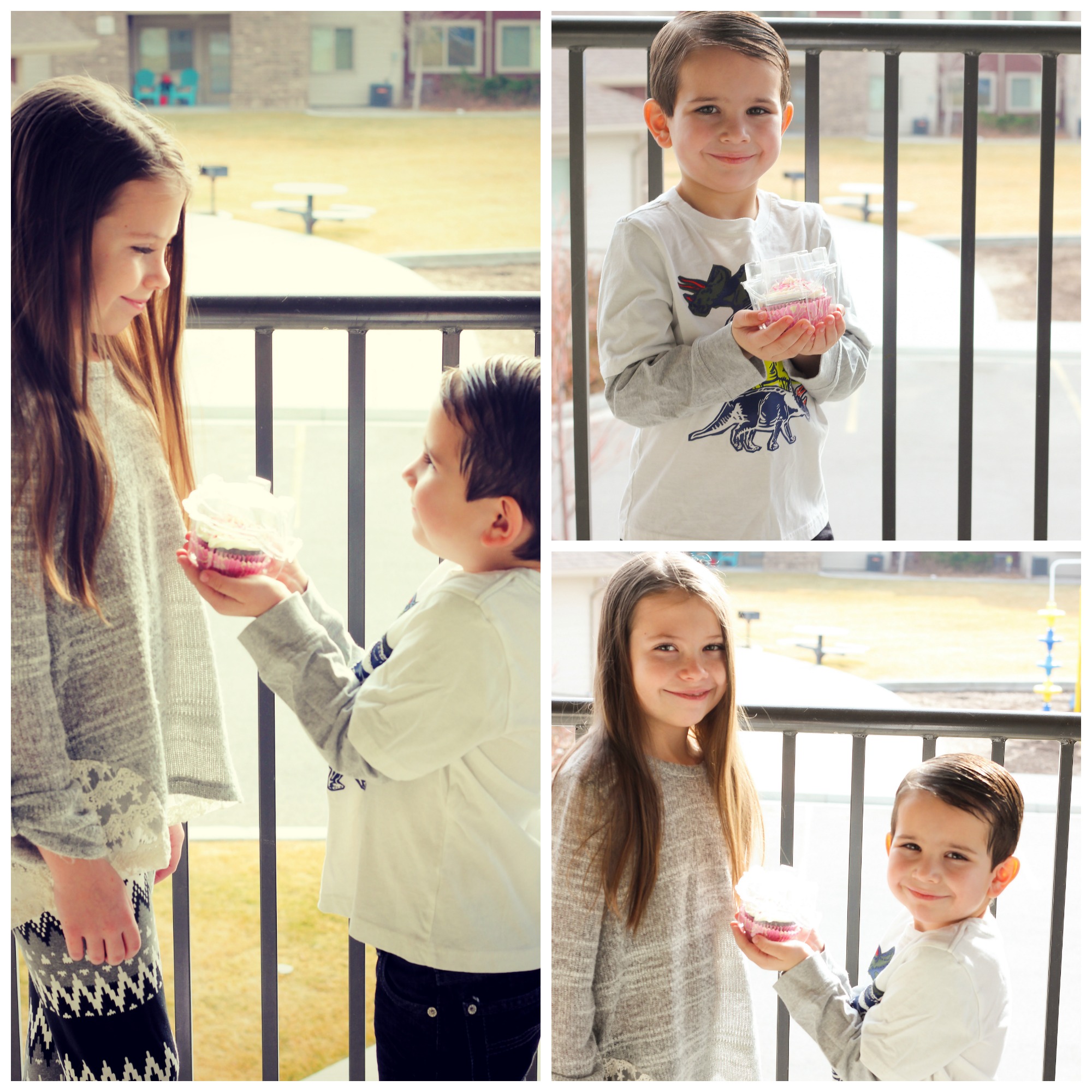 Pillsbury and the Doughboy want to inspire you to join Operation Celebration. Sign up here for the Pillsbury Operation Celebration newsletter to receive baking ideas.

Be sure to save this to your favorite Pinterest board!