I shared these yummy little treats last week over at
Mangoes and Chutney
, but in case you didn't wander over there, I'm posting it here for the rest of you. These take no time at all, well, except to bake them, but even then, it's quick. Unless you stand there at the oven, waiting for them to get done baking because you can't stand the wait. Then, ok, maybe they take a while. You will gobble these right up.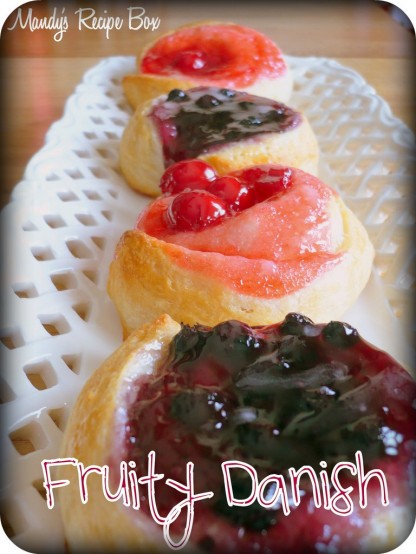 2 tubes of refrigerated breadsticks
1/3 c. melted butter
1 Tbsp. sugar
1 c. pie filling of your choice
1 c. powdered sugar
1 1/2 tsp. water
Separate breadsticks into sections but leave coiled. Place on a greased cookie sheet. Brush generously with butter and sprinkle with sugar. Make an indentation in the top of each and fill with about 1 Tbsp. pie filling.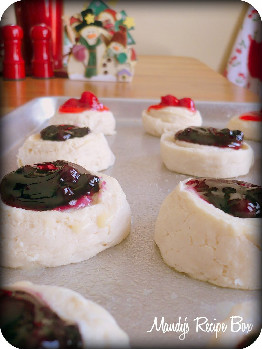 Bake at 400 degrees for 15-20 minutes or until golden brown. Combine powdered sugar and water; drizzle over warm rolls.