These Frosted Chocolate Sugar Cookies are very addicting and one cookie is never enough!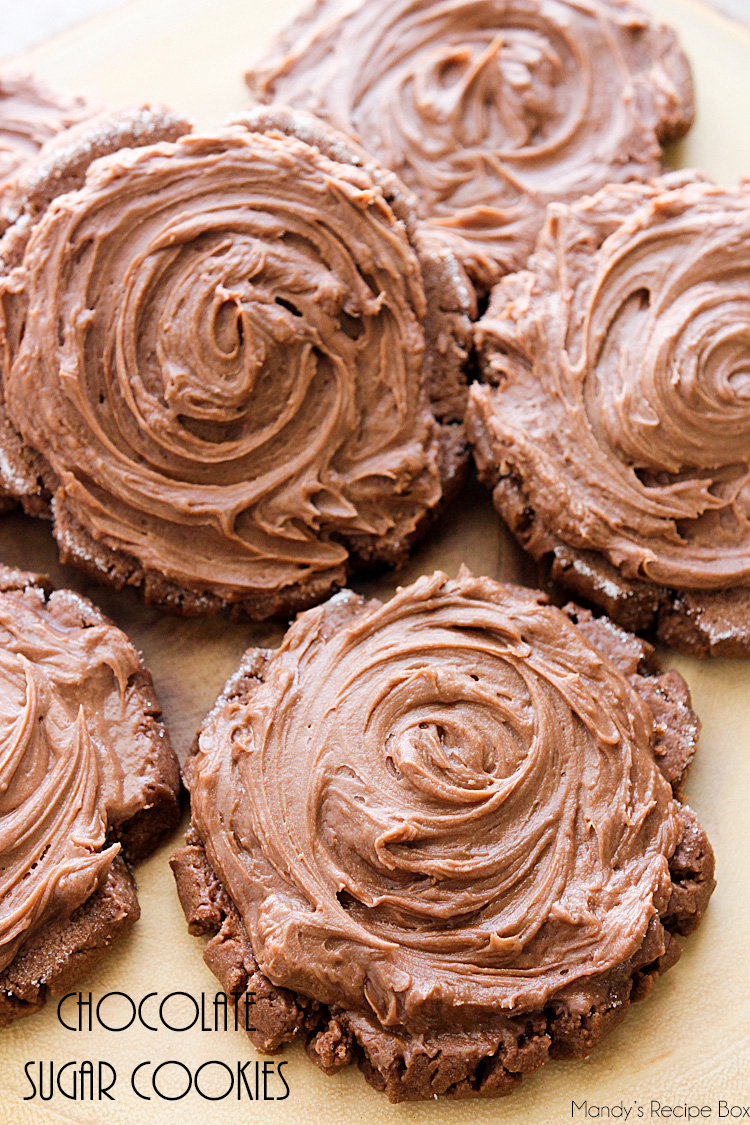 When I made these I knew keeping them around the house would be a mistake. Because I would not be able to stop eating them. So I took some to friends and they went crazy over them. One girl told me she ate three in a row and one for breakfast the next day. Yeah. They're that good. The frosting is amazing on it's own. I always use heavy whipping cream in my frosting in place of milk. It makes it so much better.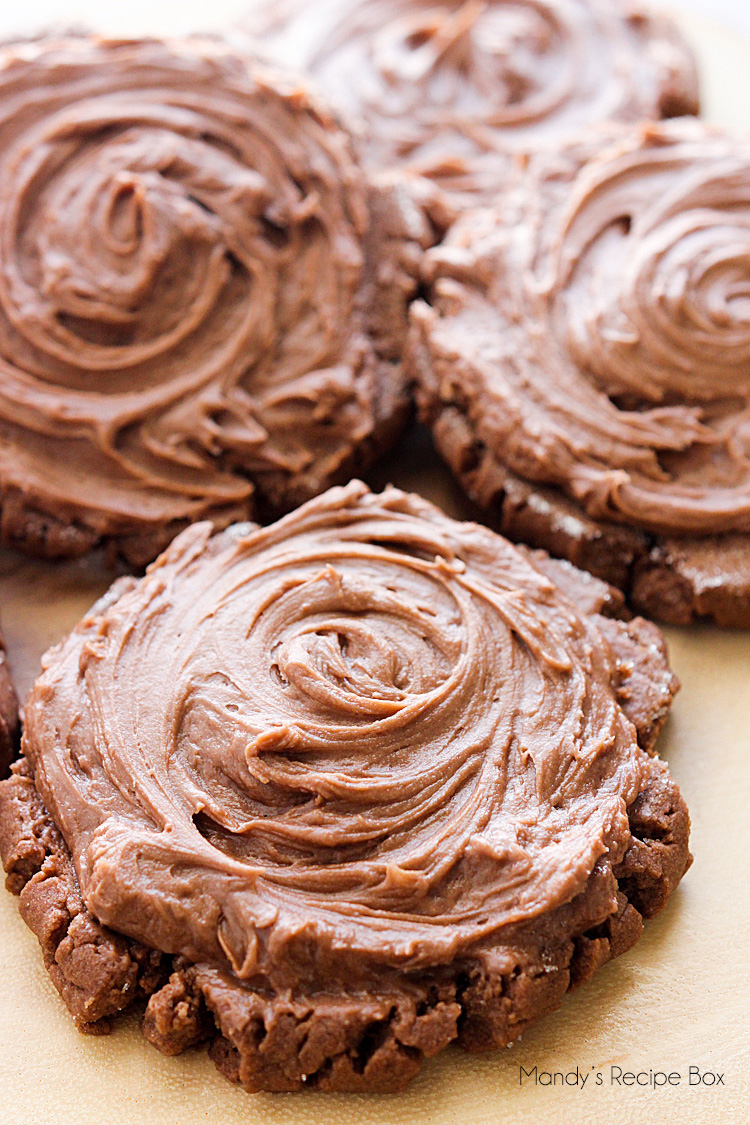 They're a chocolate version of the cookies everyone goes crazy for at certain soda shops. You'll love these if you're a chocolate lover. And if you're not, we can't be friends. Well. We can. But I'll think you're weird.
 Be sure to save this to your favorite Pinterest boards!