You can use chicken or leftover turkey to make this French Onion Chicken Noodle Casserole. It's comfort food for the coming winter that everyone will love.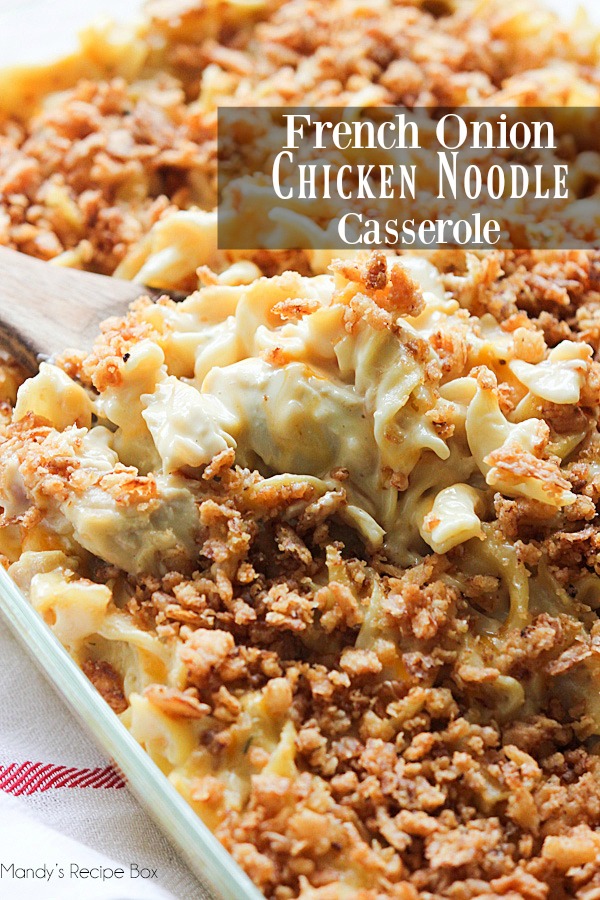 Guys. I love easy recipes. Everyone knows that. I love recipes that are quick for nights when it's been crazy and you don't really feel like cooking or even know what to cook. This French Onion Chicken Noodle Casserole is one of those recipes to keep on hand for nights like that. Even when you do have time to cook you should make this. It's full of delicious french onion flavor. And it's a great way to use up leftover turkey after Thanksgiving!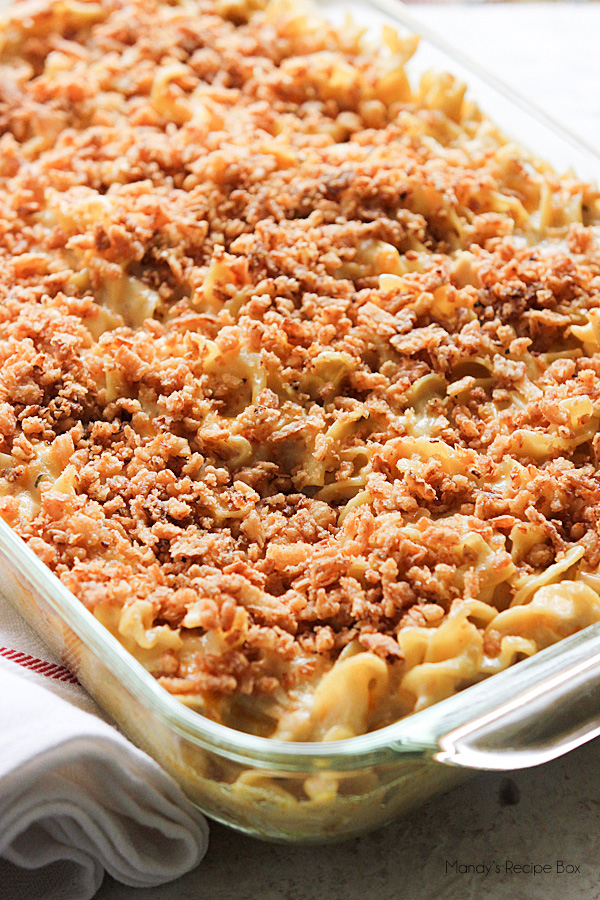 See that topping? It's those addicting french fried onions. My daughter loves to snack on them by themselves and I can't say I blame her. This is made with french onion dip and cream of chicken soup and I ain't sorry. Feel free to change that to your liking by using a homemade cream of chicken base and french onion dip. But I don't have recipes for those so you're on your own there. I'm sure you can find some recipes online. Just be sure to try this recipe because I think you'll be making it over and over. I know I will.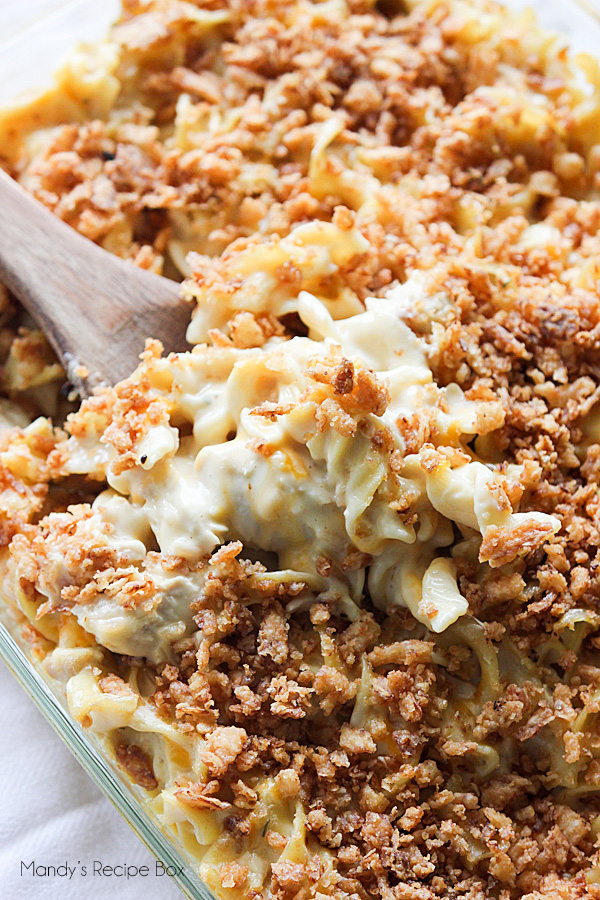 Be sure to save this to your favorite Pinterest boards!

Make sure you check out allfreecasserolerecipes.com for more amazing casserole recipes like my Easy Cheesy Chicken Casserole, Bubble Up Enchiladas or Mexican Chicken Casserole.