This Fluffy Fruit Dip recipe has just 2 ingredients and you won't believe how easy it is to make! You can customize it to any flavor you want.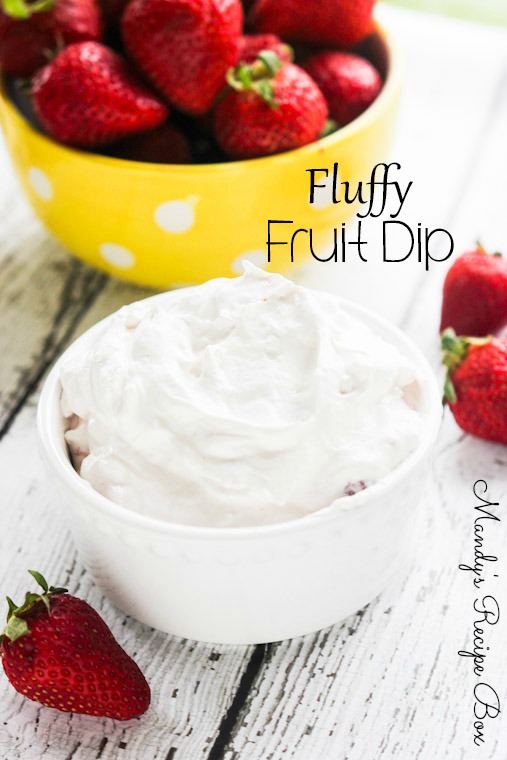 My kids go back to school tomorrow. Tomorrow. They just got out for summer break, it seems. My girls are so excited. My son is not. He has worked on the farm all summer from sun up to sun down with his dad. It's always hard for him to give up that time to go to something as frivolous as school (said in sarcasm voice). I am ready for them to go back. I love them and all, but I am a habit person. I have a routine and it's hard to stick to it once my kids are home. I get so much more done when they are in school.
This dip will be a great after school snack. It's quick and delicious.
When my husband and I were first married, another couple had us over for dinner and this dip was served. I have loved it ever since. Plus I love that you can change the flavor each time by the flavor of yogurt you use. You can use regular or greek yogurt when making this. It's so easy that I am almost embarrassed to post the recipe. But it's soooo good that I have to share it in case you've never tried it. Just mix and serve with your favorite fruits.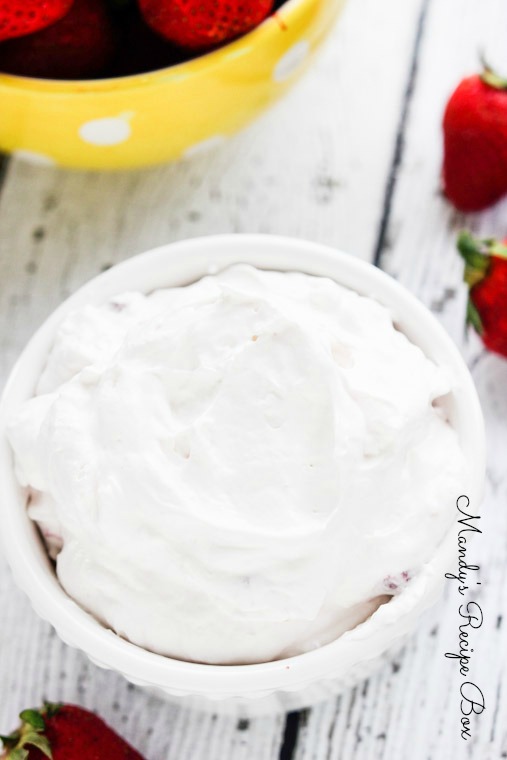 Ingredients
8 oz. Cool Whip, thawed
6 oz. container of your choice of yogurt ( I used strawberry yogurt here)
Directions
Mix together the Cool Whip and yogurt in a mixing bowl.
Refrigerate until ready to serve.
Serve with fruits of your choice.
Connect with me…