Eggnog Sugar Cookie Bars are a fun switch from normal sugar cookies. They're so fun with PEEPS® Marshmallow toppers!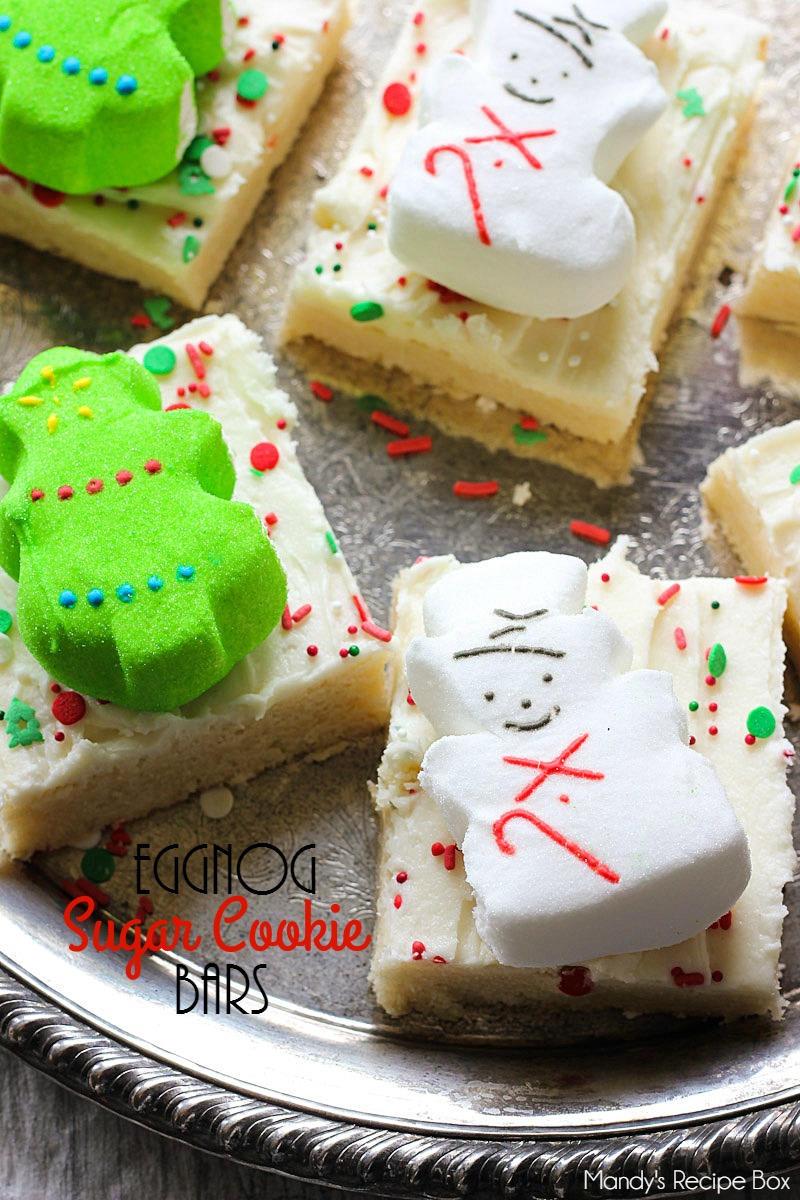 We put our tree up over the weekend. Kind of in a hurry because we had been out of town all week visiting my family in Utah. My husband got called to Wyoming on Thanksgiving day but held them off until Saturday. We got home, instantly put the tree up and the lights on and then Lance left for WY. I needed his help to that point and then the kids and I did the rest. Christmas is our favorite time of the year. The food, movies, music and all around warm fuzzy feelings that happen during this time of year.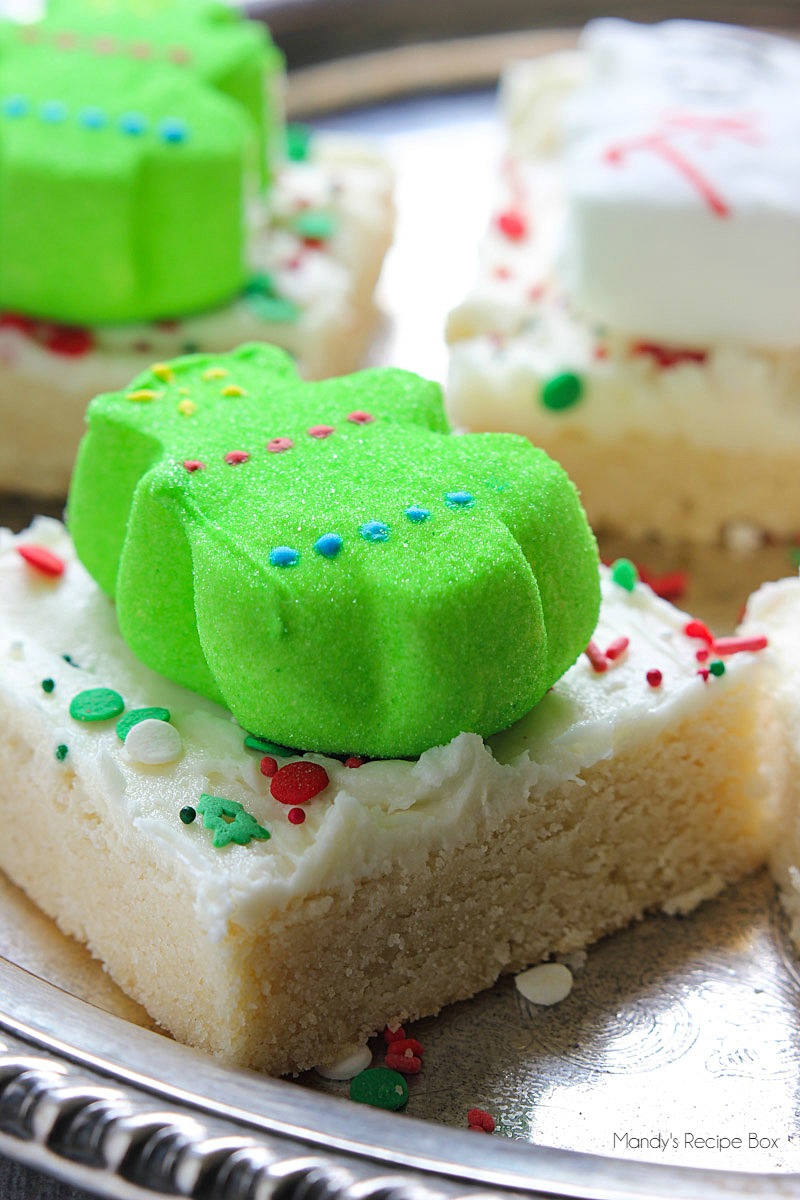 Christmas baking is my favorite. I love my mom's sugar cookies so so much. They just can't be beat. I've never tasted another sugar cookie that comes anywhere close to hers. And I love baking with Eggnog as you well know. Hello Eggnog Donuts, Eggnog Coffee Cake and Eggnog Bread. That's just a few eggnog recipes I have on my site. I knew I had to make an eggnog treat so I added it to these sugar cookie bars. Success!
The PEEPS® Marshmallow Trees and PEEPS® Marshmallow Snowmen look so cute there on top of the bars. My kids loved them. I made them while they were at school and they instantly dove into them.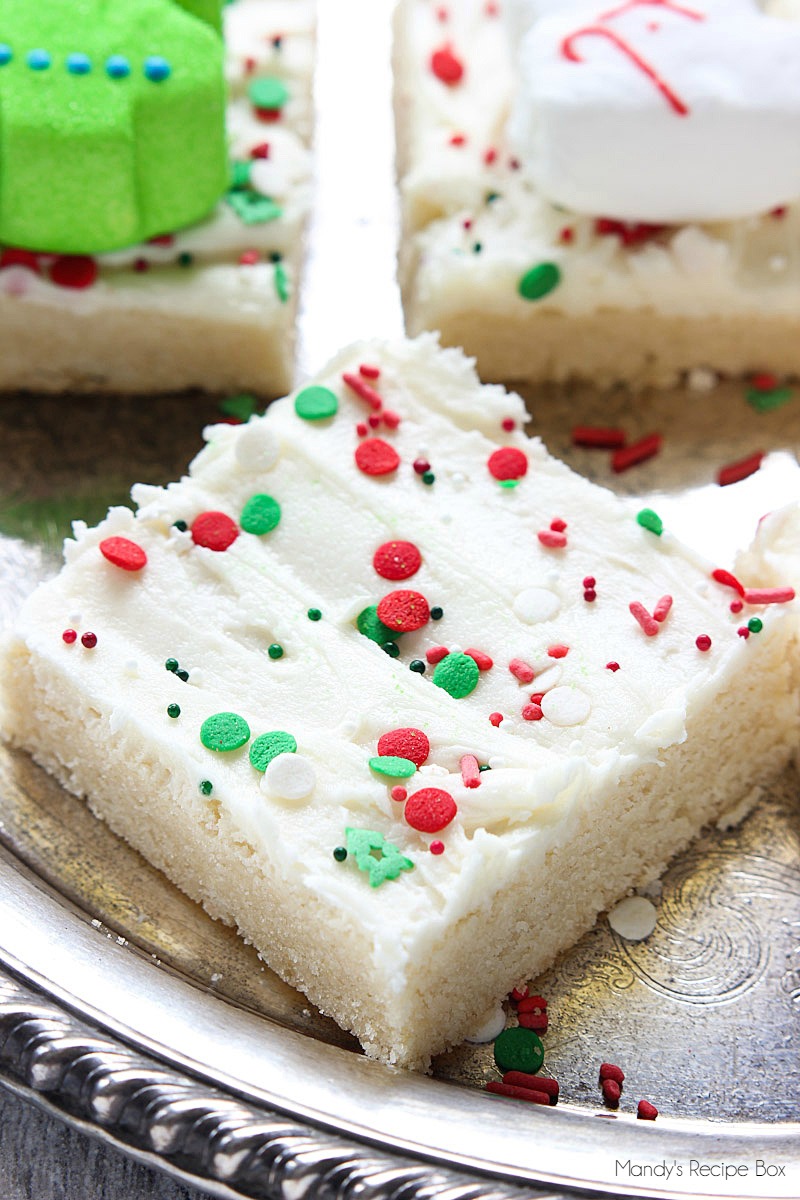 Let's talk about that frosting. It has eggnog and rum extract in it so it's full of that delicious flavor. It wouldn't be the same without eggnog at Christmas. The frosting is so creamy and is great on lots of desserts. Cake, cookies, in between two graham crackers, on a spoon… you decide.
Did you know it's the "24 Days of PEEPSONALITY"! What's yours? Find the PEEPS®Marshmallow Snowmen and PEEPS®Marshmallow Trees in the PEEPS® online store, where you can get 20% off through December 31, 2015 using the code SWEETINGS15.
Find tips, tricks, and recipes on the PEEPS® website or on social media: Facebook / Twitter / Pinterest /Instagram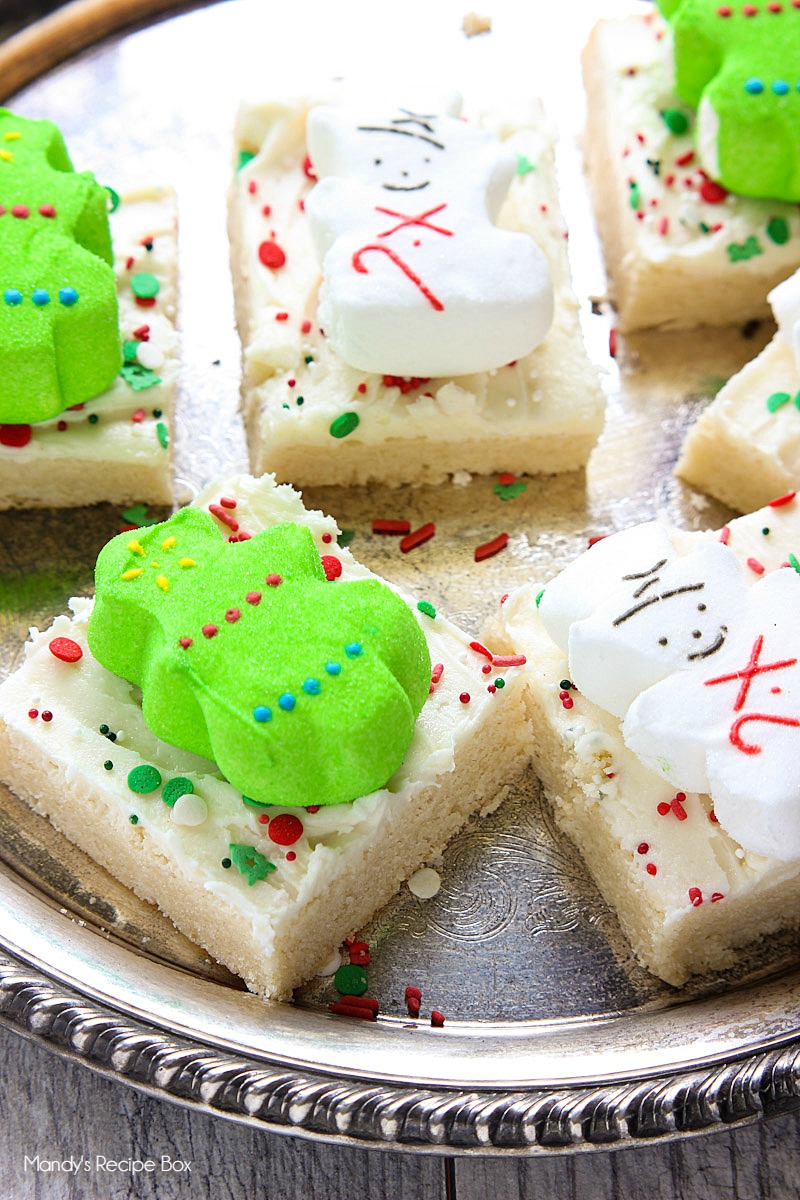 This recipe is sponsored by PEEPS®. All opinions are 100% my own.