Eggnog Rice Pudding is a holiday version of the classic comfort treat. Served up warm or cold, it tastes perfectly delicious.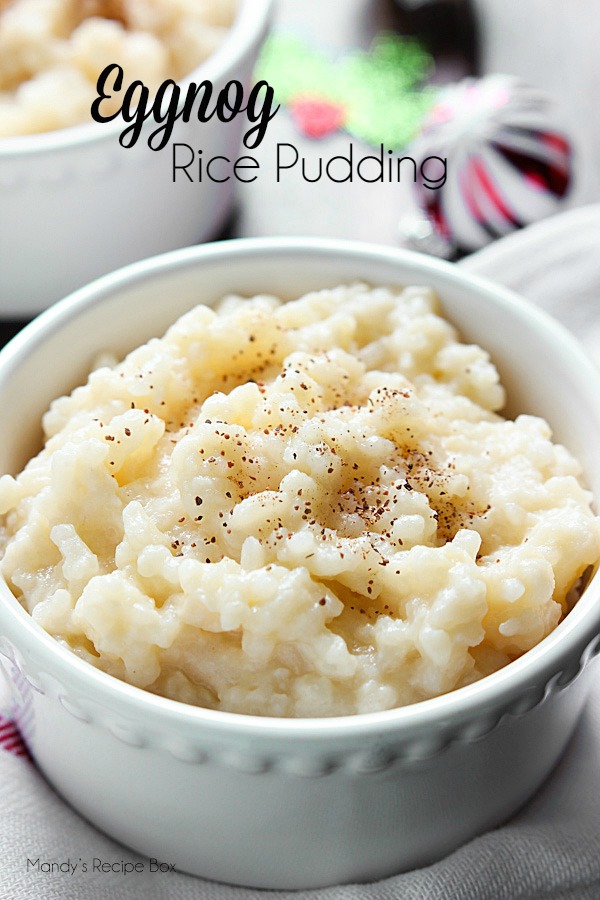 I only recently discovered my love for rice pudding. I never liked the stuff and it was weird to me to be eating a sweet dish with rice in it. Rice always meant savory in my mind. Then I saw it at a restaurant and thought that it actually looked good. Like really good. So I decided to try it. Oh.my.word. Why hadn't I been eating rice pudding this whole time? It was incredible! I don't like raisins in mine and it was so creamy delicious. I have been craving it ever since. So I decided to make some. With Silk Almond Nog. EGGNOG Rice Pudding, you guys! Whoa.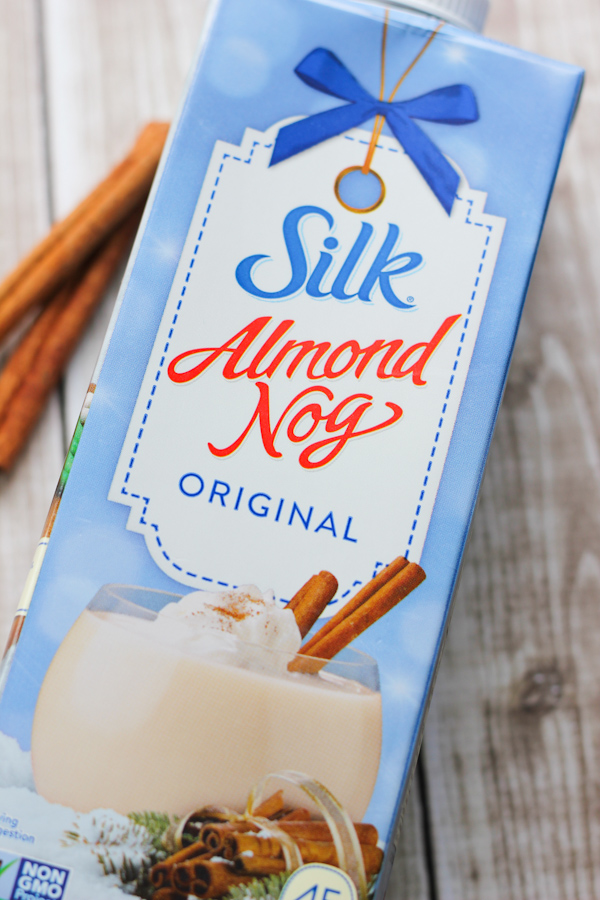 Everyone has their own Christmas traditions. Mine include baking with Eggnog every year. My Eggnog Coffee Cake and Eggnog Bread are our favorites. We look forward to them every year. And now this Eggnog Rice Pudding is joining the ranks. I love the flavor of Silk Almond Nog. It tastes so good and my whole family loves it as well. Grab a carton of it and get baking. Your holiday traditions are waiting!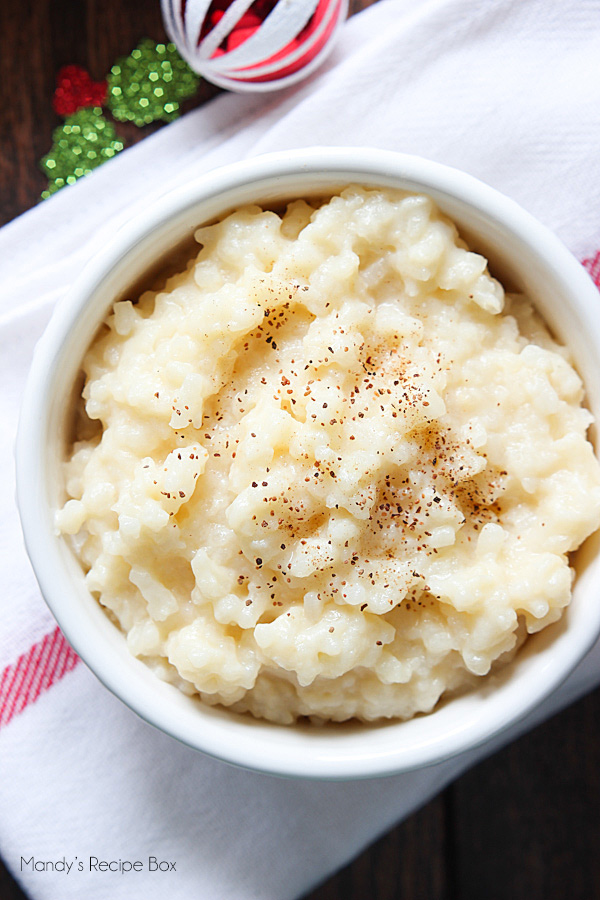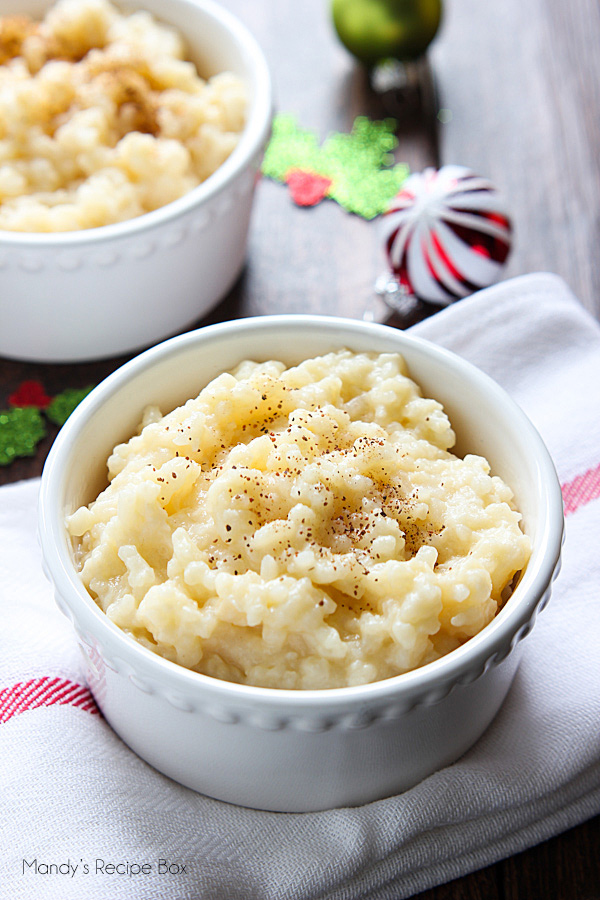 Be sure to visit Silk for recipes, a free digital holiday recipe book, a coupon, and more!
This is a sponsored conversation written by me on behalf of Silk . The opinions and text are all mine.