Eggnog Donuts have that delicious flavor that is so loved this time of year! These donuts couldn't be any easier to make.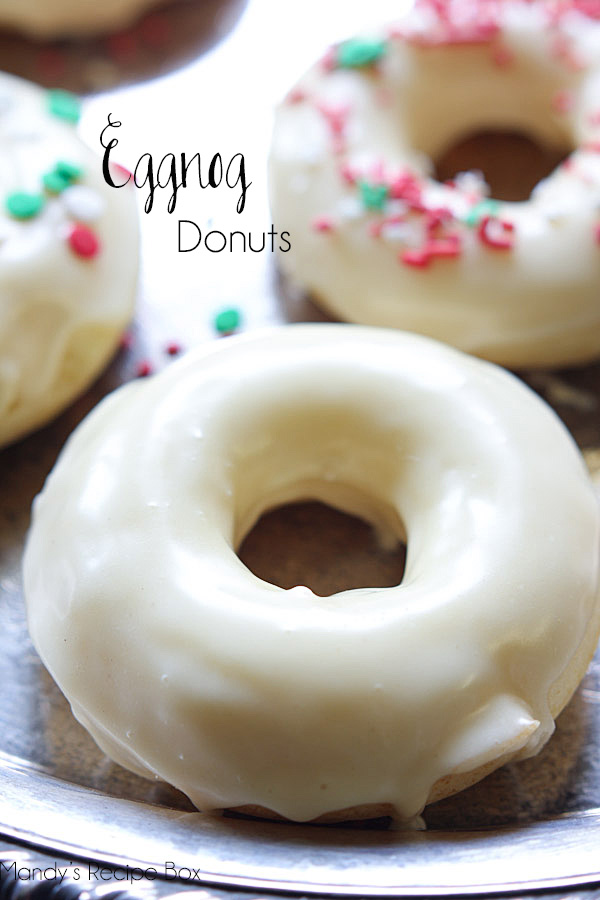 Who's ready to start their holiday baking and neighbor gifting? I like to keep things simple since we live in a tiny community and pretty much give treats to everyone. That's a lot of treats to make. Big batches of Christmas cookies, fudge or other edible Christmas gifts are what I lean towards. I love the non-food gifts but that can add up when gifting over 30 families. So treats it is!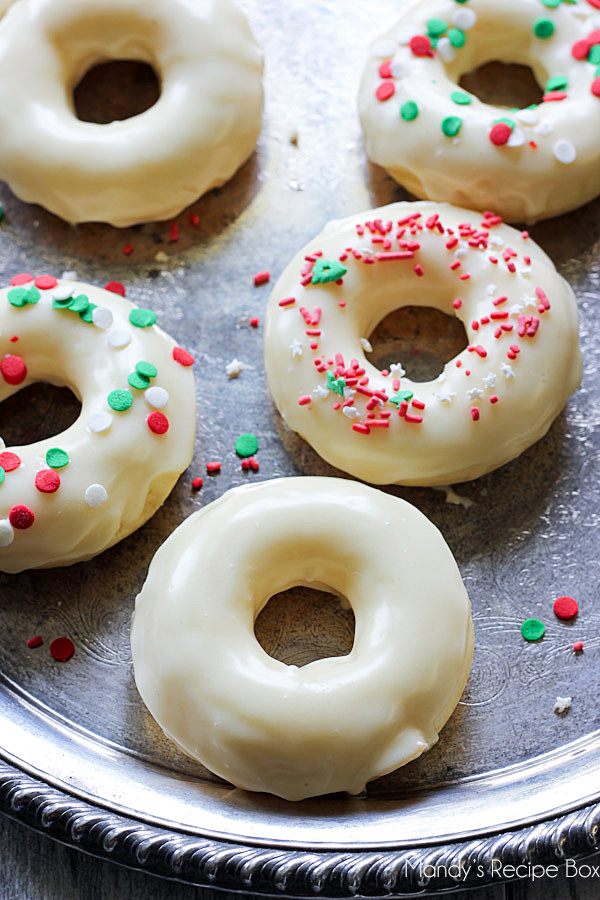 I don't love drinking eggnog, but I sure love baking with it. I also love donuts which means I had to make an eggnog version. Who wouldn't love to receive a plate of homemade donuts for Christmas? They are so soft and delicious. You can add sprinkles or leave them with just the Eggnog Glaze. I did both because kids will eat most anything if it has sprinkles on it. If you don't have a donut pan
, I highly recommend it. They are so inexpensive and Amazon has them at your finger tips. I got mine for about $10. To pipe the batter into the pan, I just put it into a ziploc bag, snip of the corner of the bag and pipe into the pan. Easy peasy.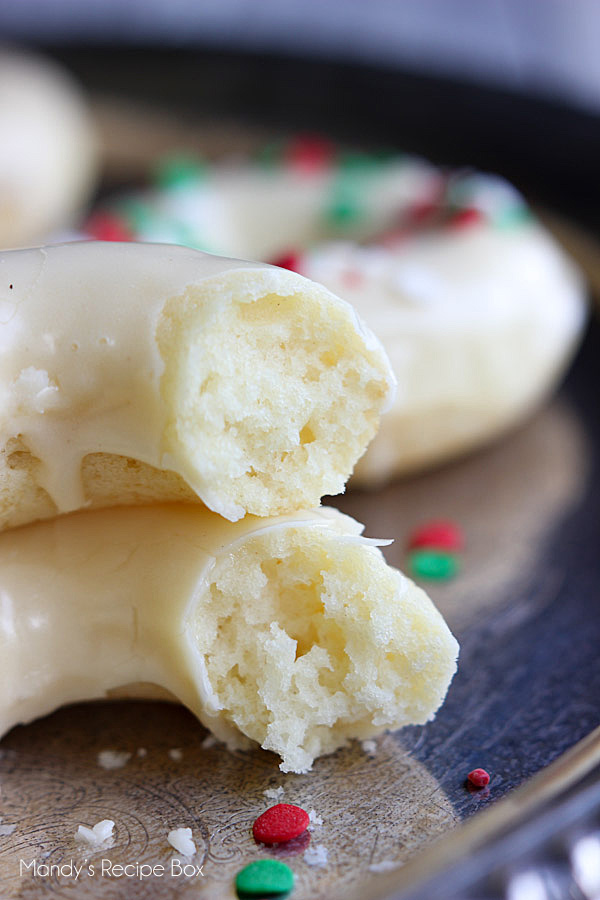 You may also like these Eggnog recipes from my friends:
Eggnog Brulee Cheesecake Bars from The Domestic Rebel
Eggnog Ice Cream from Cooking Classy
Eggnog Poke Cake from I Wash You Dry