Summer is right around the corner and salads will be in full force. This Easy Sirloin Thai Salad is a must make. Everything you need all in one dish!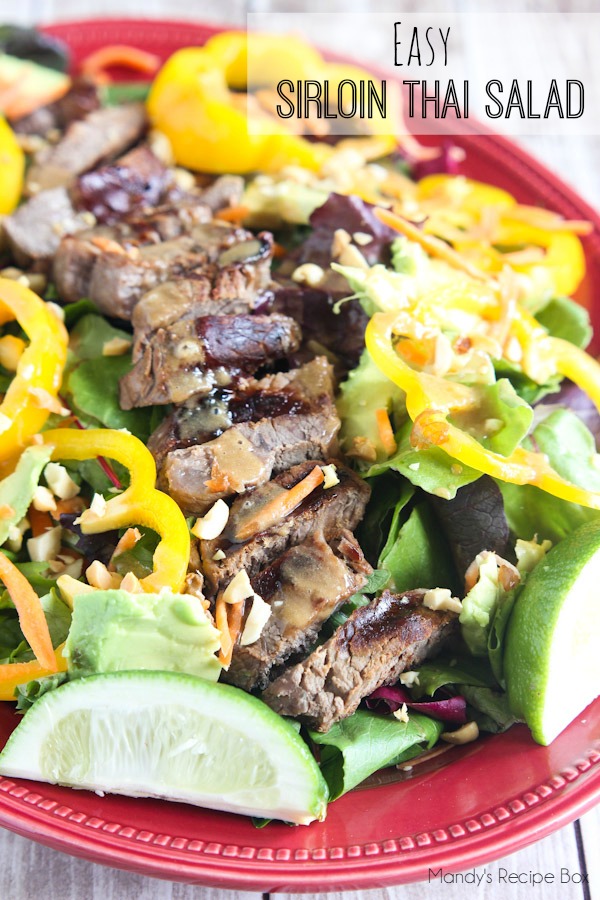 First, I love salads. Second, I love steak. Third, I love avocados. This salad is a match made in heaven. The dressing is absolutely amazing. Sesame oil always wins when it's in a dressing. And peanut butter, you guys. This is a new favorite salad. The recipe comes from Beefitswhatsfordinner.com where there are lots of other mouth-watering recipes.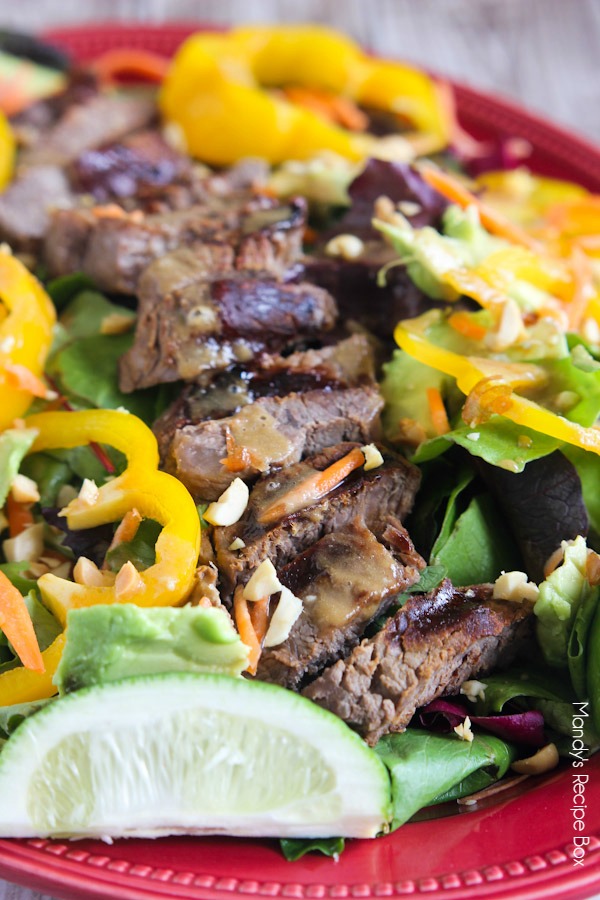 This serves 4 but I ate half by myself, easy. But what's wrong with that, it's a salad and steak. Super healthy and super amazing. I am already planning on making this Easy Sirloin Thai Salad again. And you can, too because one of you can win $100 in beef! Just enter the giveaway after the recipe.
Did you know a top sirloin is one of  more than 30 cuts of beef that are considered lean.  All lean beef cuts have less than 10 grams of total fat and 4.5 grams or less of saturated fat. To choose lean cuts of beef, look for "Loin" or "Round" in the name.
This post is sponsored by the Idaho Beef Council. For more info go to idbeef.org