This Easy Peach Cobbler is so easy, you will never have an excuse to not serve dessert. Three ingredients and 5 minutes of prep are all you need!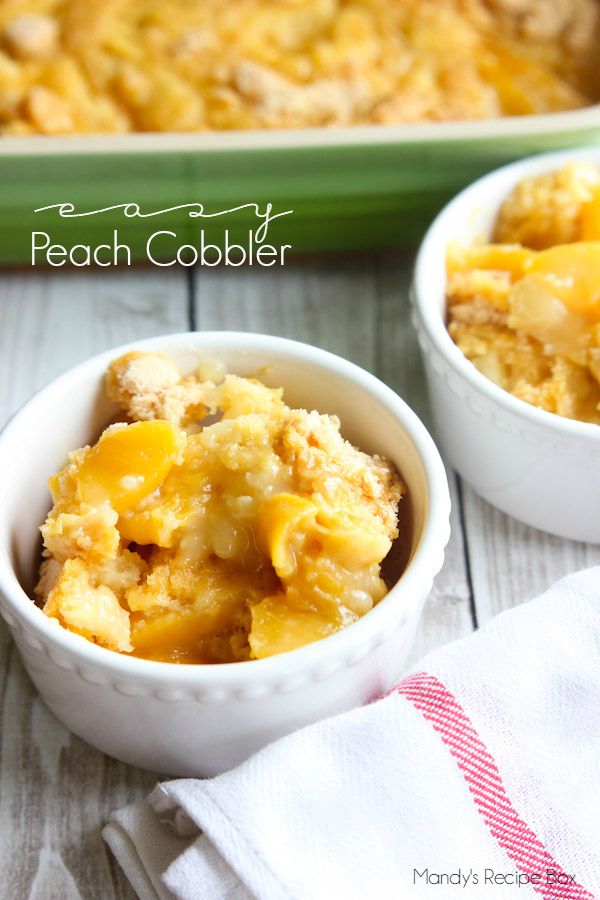 Isn't it so pretty? Almost too pretty to eat. Almost. Peaches are just beautiful. As is any dessert, because sugar. You don't even need a mixing bowl or fancy tools to make this Easy Peach Cobbler. Your toddler can make it. No lie. 
Just place frozen peaches in a dish, sprinkle with cake mix and carefully pour lemon-lime soda over it all. Carefully, I said. It foams up so watch it. P.S. Don't go all crazy hater on me for using cake mix. I love it and will use it. The end. You are welcome to search out a homemade dry cake mix recipe and try that instead. Back to the beauty that is this cobbler…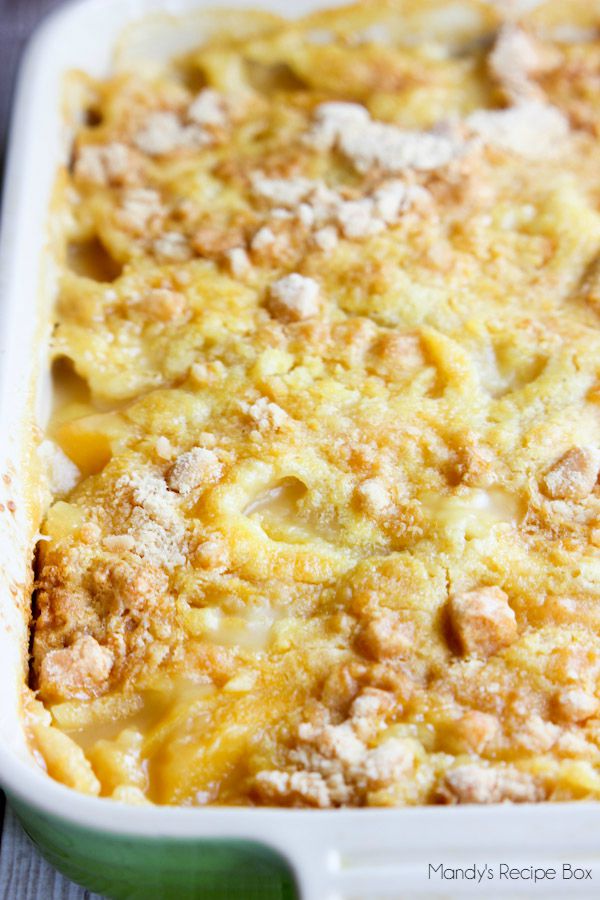 Just make it and watch it disappear. You can top it off with vanilla ice cream or whipped cream like I did.