This week's Easy Meal Plan Sunday is full of delicious meals and desserts like always. The family will love them!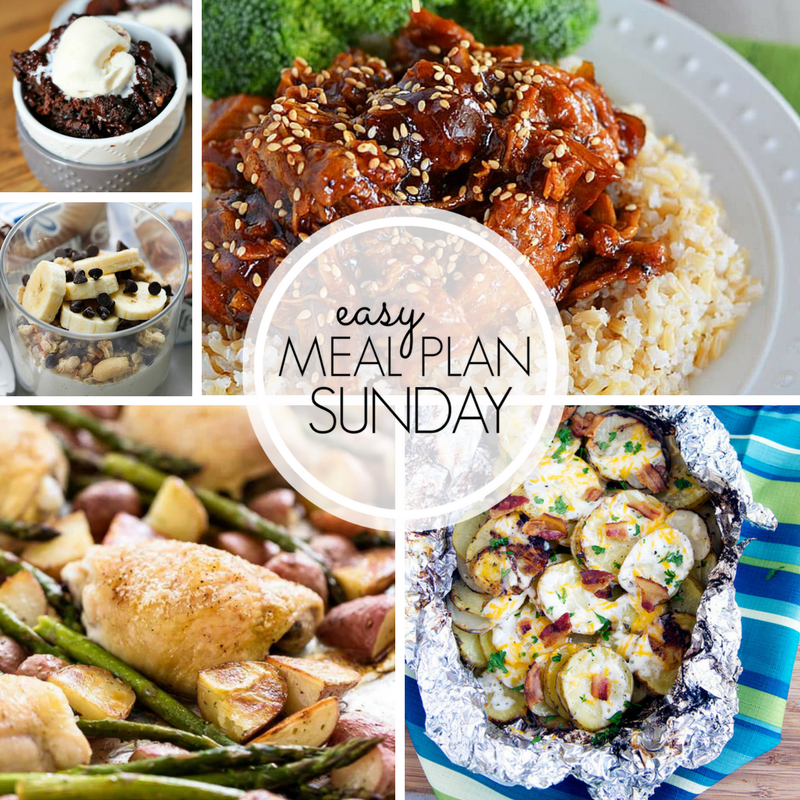 Slow Cooker Chicken French Dip Sandwiches
Slow Cooker Chili Beer Pot Roast
Slow Cooker Smothered Pork Chops
DATE NIGHT
–KITCHEN CLOSED–
Chicken and Vegetable Sheet Pan Dinner
No Bake Banana Layer Cheesecake Dessert
HEALTHY OPTION
Sheet Pan Salmon and Asparagus
Be sure to save this to your favorite Pinterest boards!