With only five minutes of prep time, this Easy Lemon Pudding Cheesecake is perfect for when you need a quick dessert! And the lemon flavor is so refreshing for summer.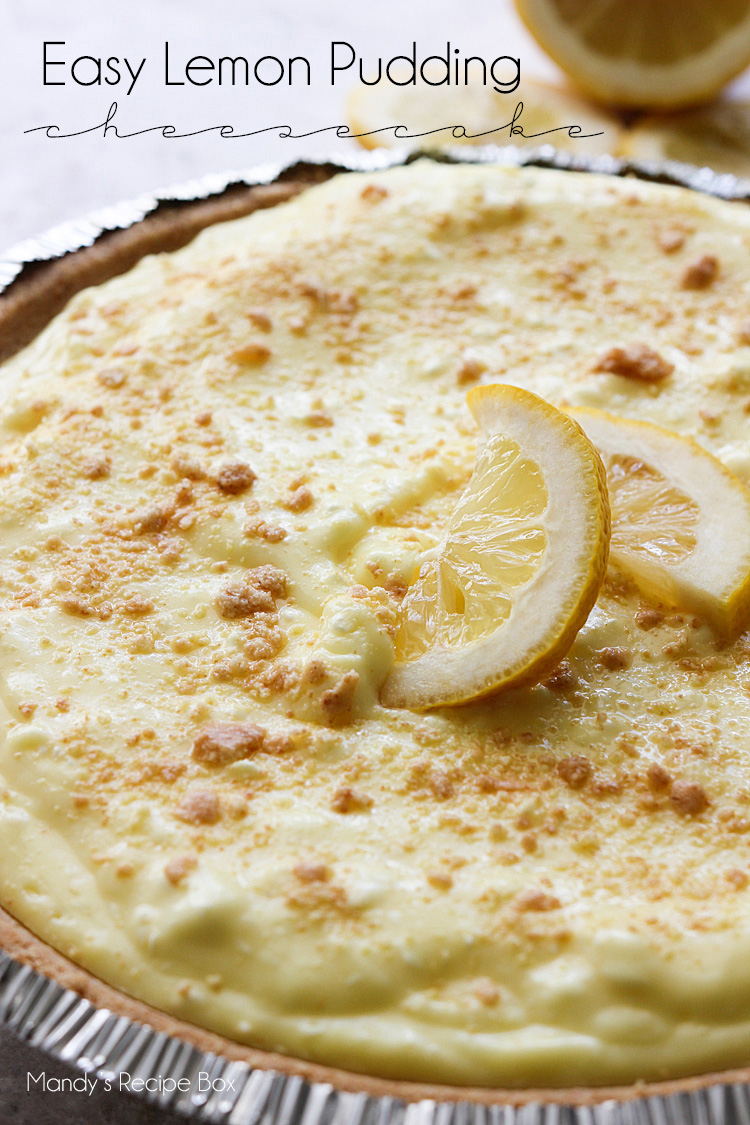 All in favor of slaving away in a hot kitchen baking a cheesecake say I… no one? That's what I thought. All in favor of making a delicious easy lemon pudding cheesecake in 5 minutes say I. Everyone? I knew it. Honestly easy recipes are my thing and always will be. I'd rather be doing a lot more than cooking all day or even for an hour on one dessert.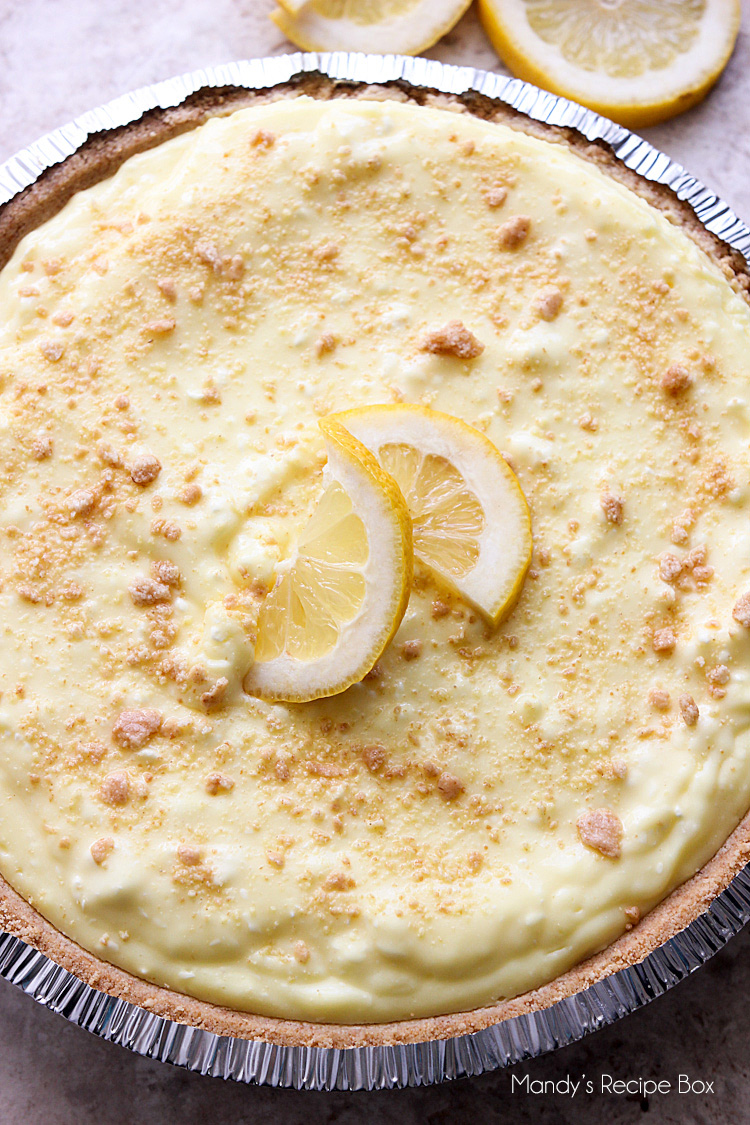 Once prepared and poured into the graham cracker crust, you could eat this cheesecake right away. I put mine in the fridge for about an hour before serving which allowed it to set up just a bit more. It's such a great recipe to keep on hand. If you have the ingredients you can make this lemon pudding cheesecake for unexpected company or for when your child or significant other suddenly remembers they volunteered you to bring a dessert for such and such occasion. Just sayin. It's a lifesaver of a recipe.
Be sure to save this to your favorite Pinterest boards!