These Easy Apple Popovers are something to be happy about. With canned flaky biscuits and applesauce, you have yourself and quick and easy breakfast or dessert. They're a yummy start or end to your day!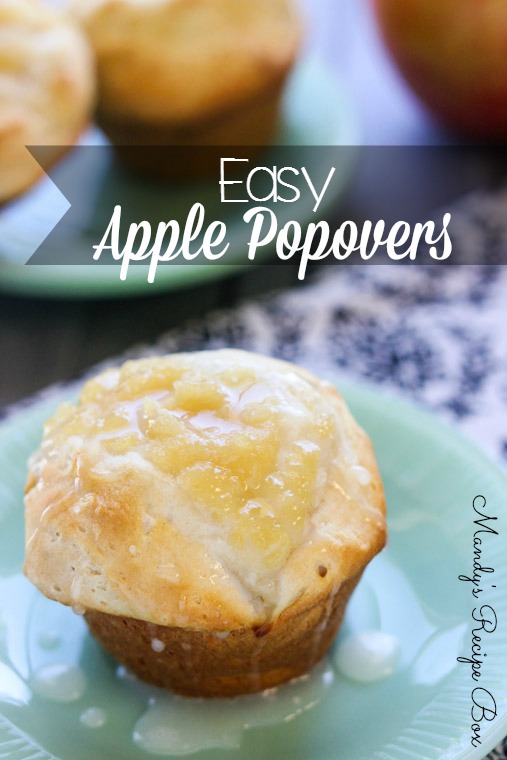 I am alllll about easy recipes. Who isn't? I really don't think it's necessary to spend all day in the kitchen to make delicious food. Except maybe for Thanksgiving or something. That's totally necessary! Just use Pillsbury Grands Flaky Layers Biscuits to make these Easy Apple Popovers. They were ready for the oven in 5 minutes. Top them off with a simple glaze and you've got yourself a great treat.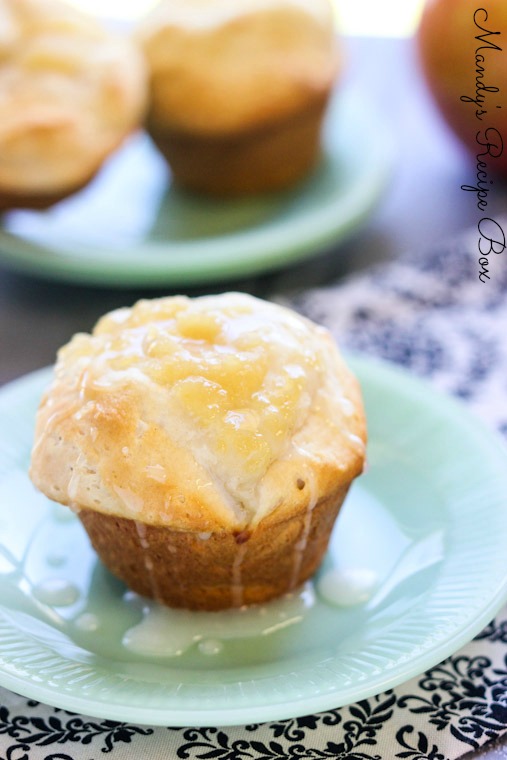 But I have a confession. I grabbed the wrong can from the fridge and use regular Grands biscuits rather than the flaky layers. They were still yummy, but be sure to use the Flaky Layers when you make these. Much better texture.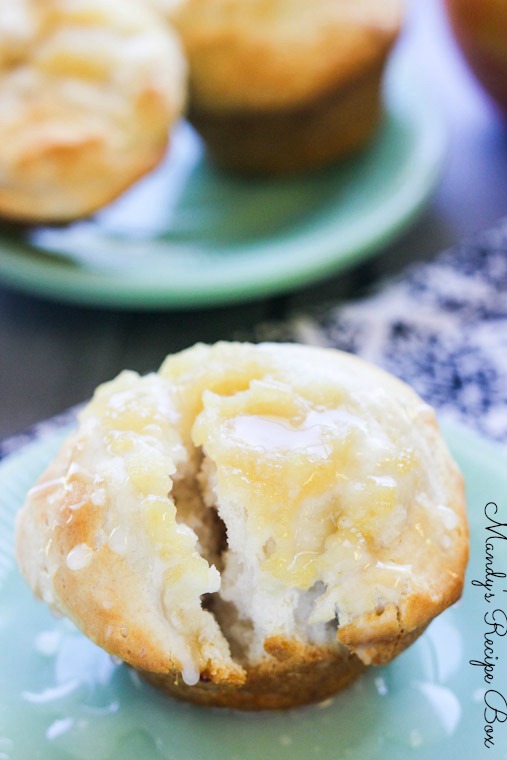 Easy Apple Popovers
Ingredients
16.2 oz tube refrigerated flaky biscuits (8 count)
½ c. sweetened applesauce
2 to 4 Tbsp. milk
1 cup powdered sugar
Directions
Grease or spray a muffin tin with non-stick cooking spray.
Separate biscuits and press each one into the bottom and up the sides of each muffin cup.
Spoon some applesauce into biscuits.
Bake at 400 degrees F for 10-15 minutes until done.
Remove popovers from tin and let cool or a wire rack.
In a bowl, add milk to powdered sugar a tablespoon at a time, until mixture is at a drizzling consistency.
Drizzle glaze over popovers.