These little Easter Lemon Pie Cups are such a pretty dessert for the Easter dessert table. Everyone gets their own and no one has to share!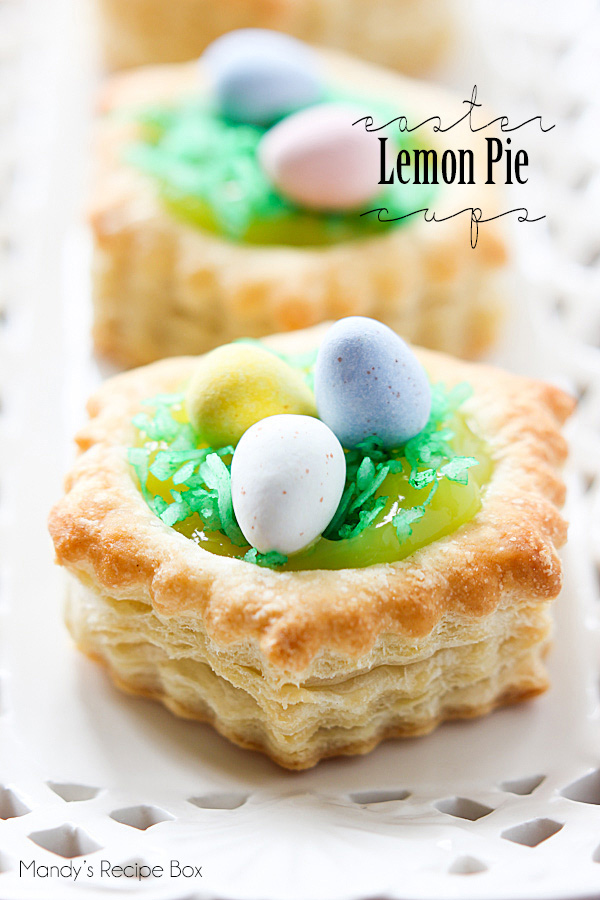 Does anyone else love pie? Or puff pastry? Or cute desserts? If you don't, I'm not sure we can be friends. Just sayin'. Those are serious loves of mine and I cannot compromise on that. Kidding. Sort of. What I am not kidding about is how delicious these Easter Lemon Pie Cups are. Puff pastry shells, lemon pie filling, colored coconut and candy eggs make for an adorable treat. And they are completely easy to make. The colored coconut takes about 20 seconds to make.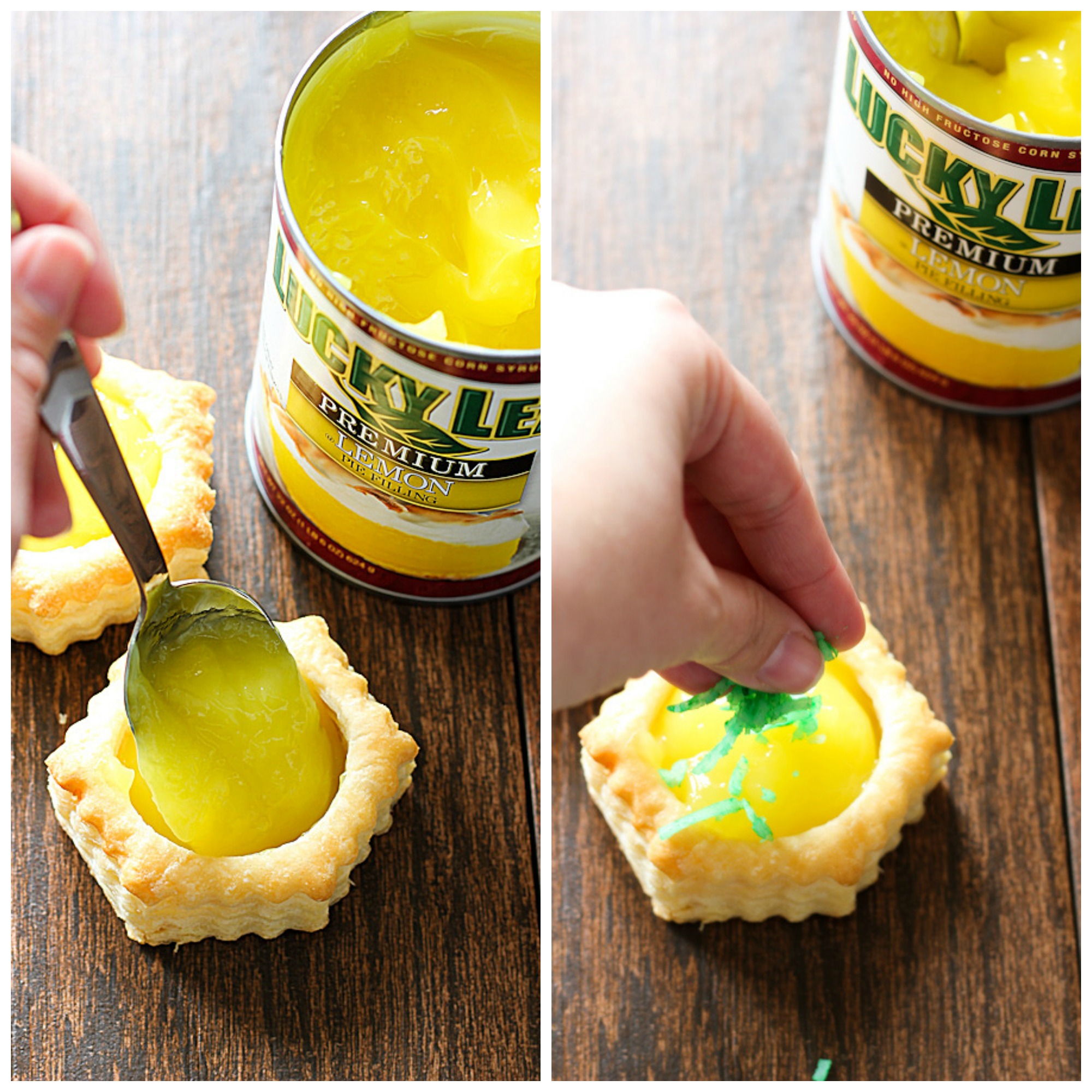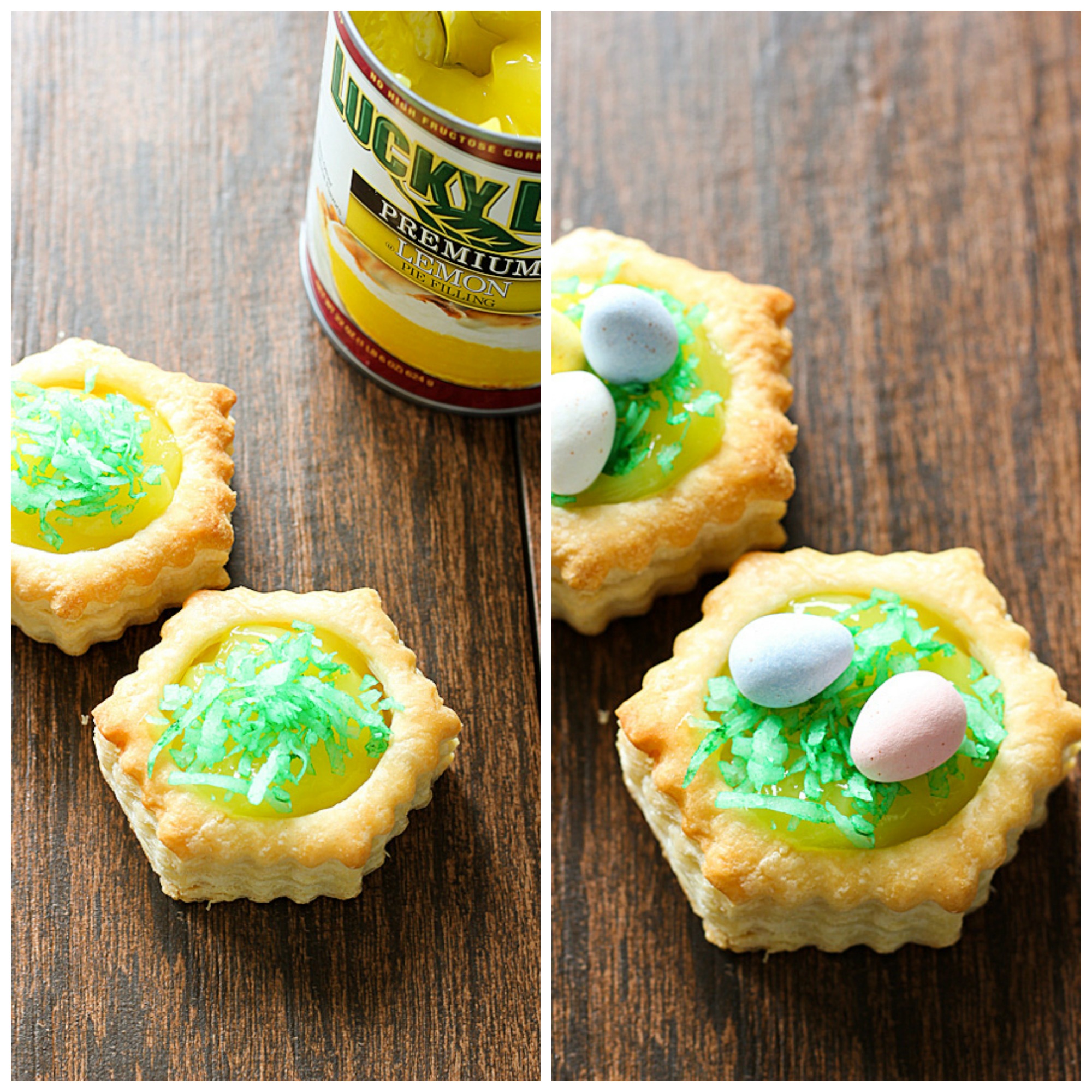 And using  Lucky Leaf® Fruit Filling and Topping makes them even easier and better than ever. With over 60 years of experience behind them, you can trust  Lucky Leaf® to bring you a quality product with outstanding flavor. I wouldn't bring you all these delicious recipes if I didn't believe that 100%.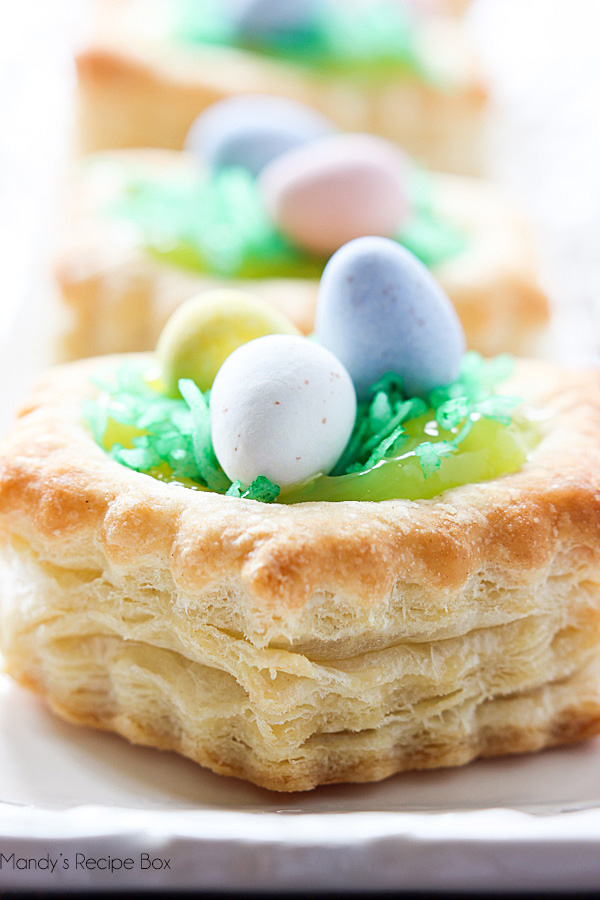 This sponsored post is part of my ongoing role as an ambassador for Lucky Leaf® Fruit Filling and Topping.
For more deliciousness, be sure to follow Lucky Leaf® on Facebook,Twitter and Pinterest.