These Double Cookies and Cream Bars will have everyone asking if they can have the recipe. They are absolutely delicious and perfect for any occasion.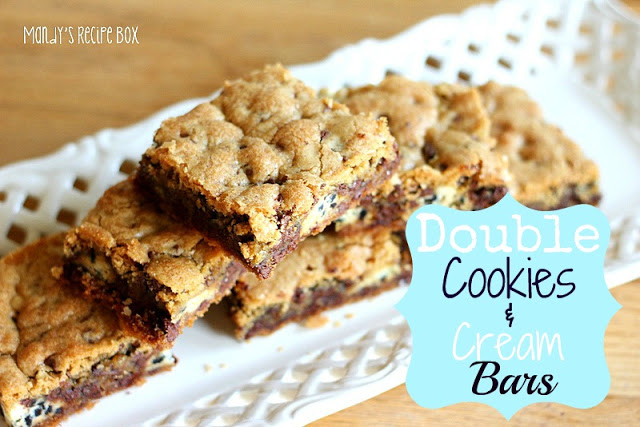 Cookies and Cream. They go together like cheese and macaroni. Like peanut butter and honey. Like chocolate and milk. They were made for each other. Just like the ingredients in these bars were made to come together. Just like today (May 12th) and I were meant for each other. Yep. It's my birthday. I just want to chant, "Go Mandy! It's your birthday! Have a party!" You know? Want to hear something kooky? I was born May 12th at 12:12 pm and I weighed 7 lbs. 5 oz. which add up to 12. See? Kooky. So 12 is my lucky number.
Double Cookies & Cream Bars
Ingredients
2 stick butter, softened
1 c. sugar
1 c. packed brown sugar
2 eggs
2 tsp. vanilla extract
3 c. flour
1 tsp. baking soda
1 tsp. kosher salt
2 c. mini chocolate chips
20 Oreo cookies, broken up
30 Hershey's Cookies and Cream Kisses
Directions
Preheat oven to 350 degrees. Line a 9x13 baking dish with tin foil or just spray with cooking spray.
Place butter and sugars into a large bowl, stir to combine.
Add eggs and vanilla, mixing to combine.
Add dry ingredients, chocolate chips and oreo cookie pieces, stirring to combine.
Press ⅓ of the dough into the bottom of prepared baking pan. Top with 6 rows of Hershey's Kisses 5 per row.
Top with remaining dough and gently press. The tips of the Kisses may show through, but it's ok. The dough will raise to cover them.
Bake for 25-30 minutes, until golden brown. Let cool for 30 minutes, cut into squares and serve.
If using tin foil in the pan, let the bars cool, then lift the whole thing out and cut into squares.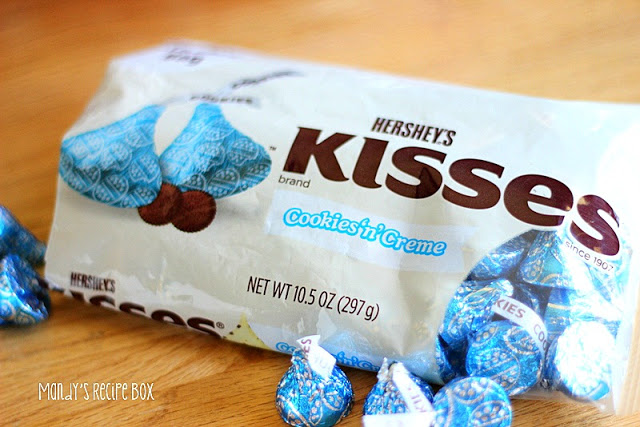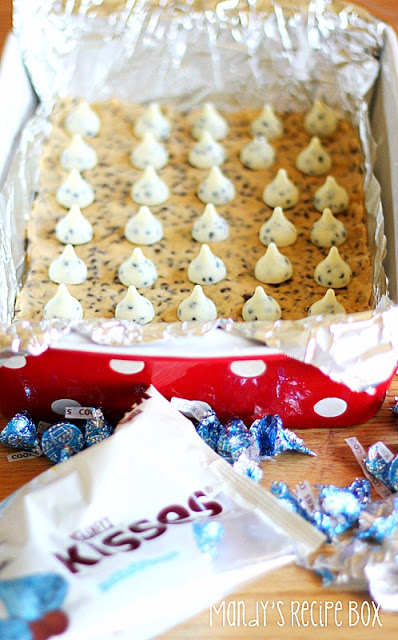 Be sure to enlist the help of an adorable kid, if you find one hanging around.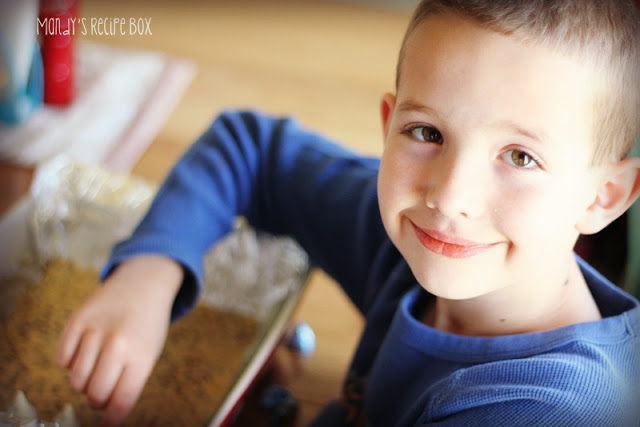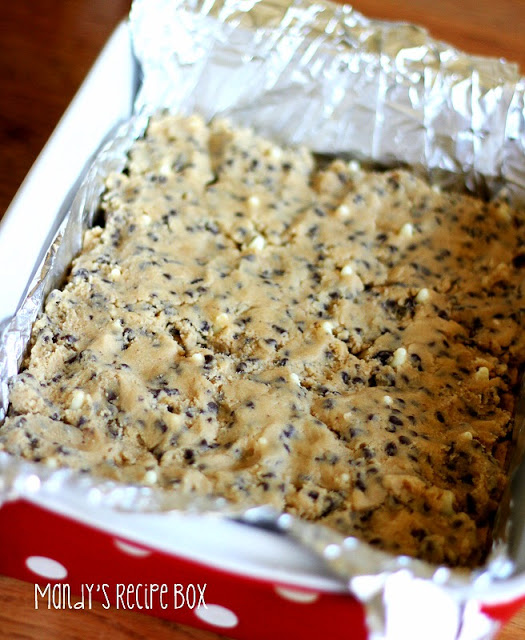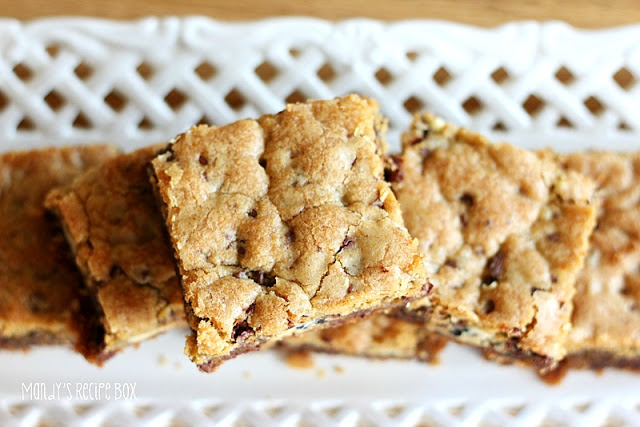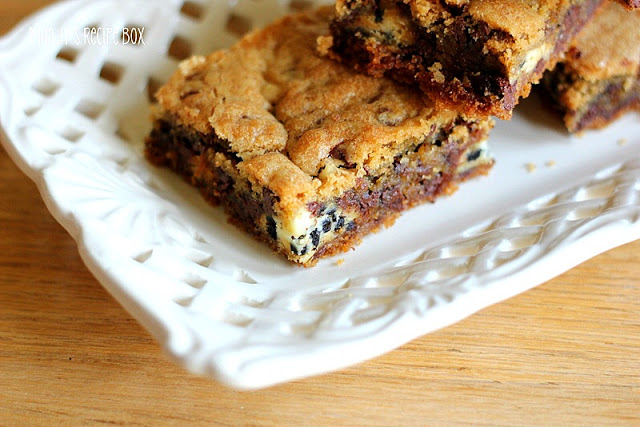 Recipe slightly adapted from Picky Palate.