Death by Chocolate Cookies are such a great recipe when you need that chocolate fix. Three kinds of chocolate chips are involved which can only be a good thing! There's a giveaway involved so be sure to enter it!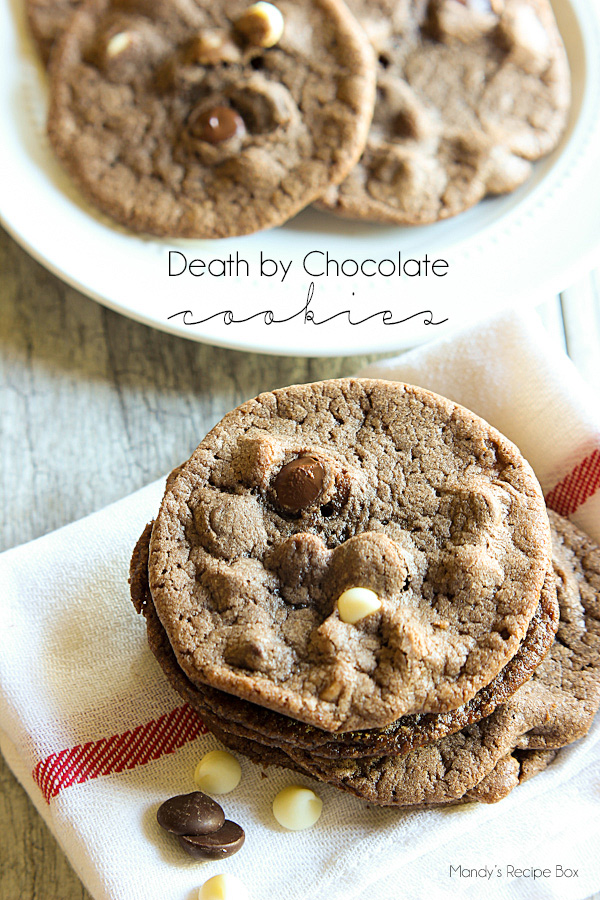 I am so excited about this post today! I had the most awesome privilege of checking out my amazing friend Hayley's new cookbook Out of the Box Desserts: Simply Spectacular, Semi-Homemade Sweets
 which is one of those cookbooks you NEED. It's full of over 100 mouth-watering desserts and you will want to make every.single.recipe. I personally guarantee this. Hayley blogs over at the insanely awesome blog The Domestic Rebel and is one of my favorite bloggers ever. She's the sweetest and her posts make me laugh every time.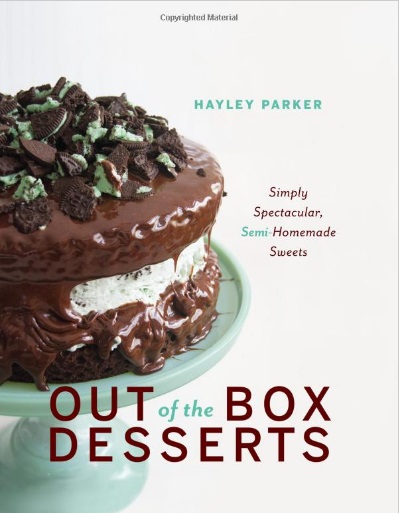 Out of the Box Desserts has so many amazing recipes that it was hard to choose which one to go with for today. There's her Sinful Brookie Cake, Blueberry Muffin Cake, Baklava Brownie Bombs and Pina Colada Cupcakes to name a few.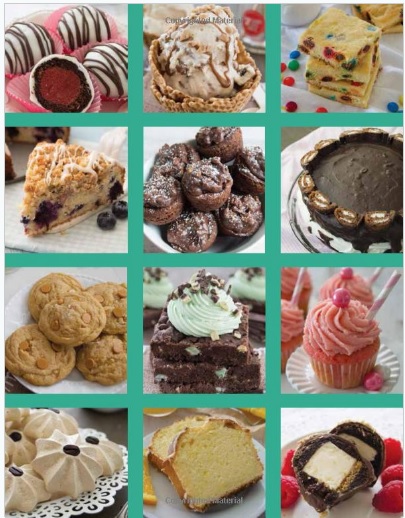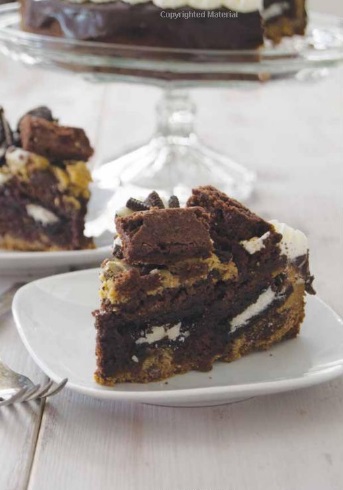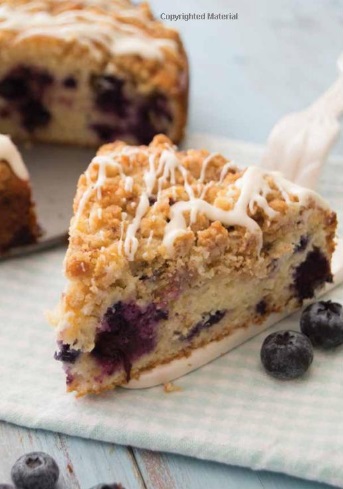 You guys need to grab a copy of this cookbook. It's on Amazon and at lots of book stores so be sure to look for it. I am giving away one copy to one read so be sure to enter for your chance to win at the bottom of this recipe.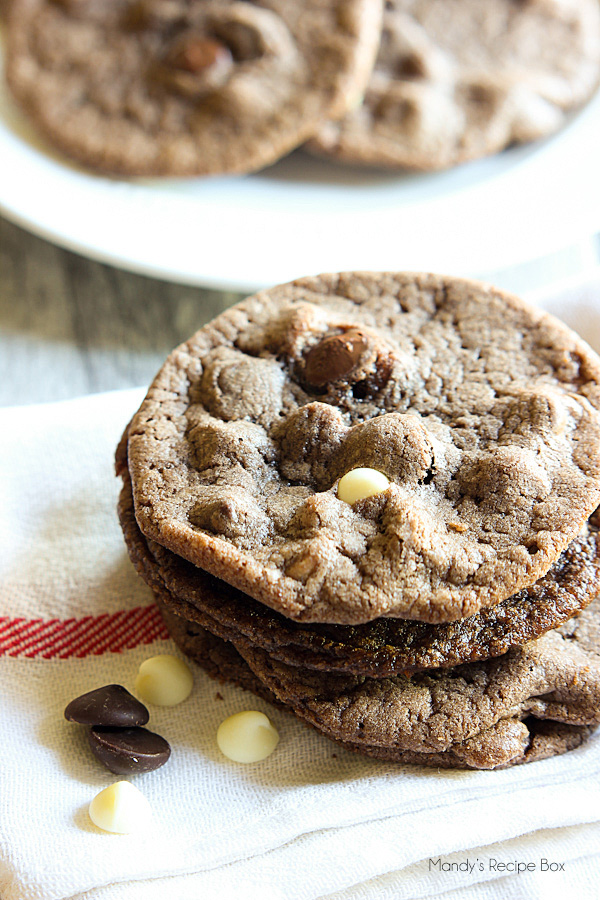 These Death by Chocolate Cookies are so delicious. The flavor is great and there are 3 types of chocolate chips in them: Dark Chocolate, Semi-Sweet Chocolate and White Chocolate. Win-win-win. They use a dark chocolate cake mix as well which gives them that cake flavor while still being chewy delicious. Give them a try and grab the cookbook for more amazing recipes!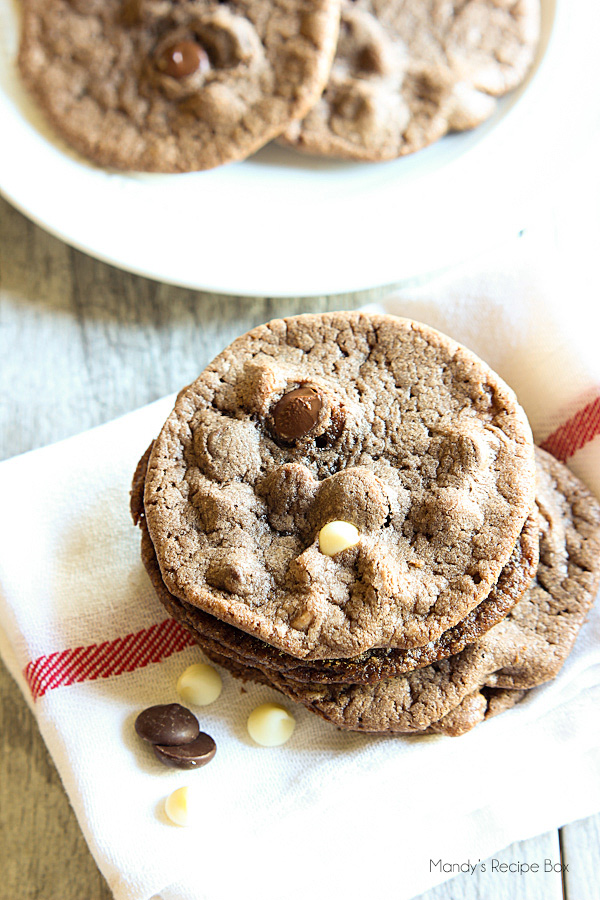 Be sure to save this to your favorite Pinterest boards!