This is one of my favorite ways to eat chicken. The honey mustard gives it a nice flavor and the onions are so good. My 2-year-old daughter loves these fried onions so much that she insisted on eating some from a little cup. With only 3 ingredients, this meal is the easiest thing you'll ever make.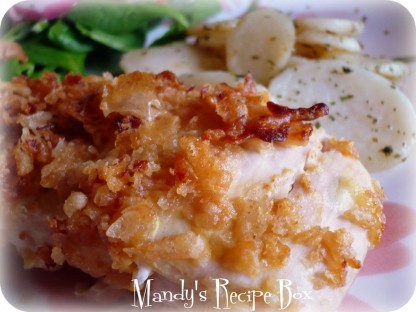 Crispy Onion Chicken
4 boneless, skinless chicken breasts
4 Tbsp. honey mustard
1 c. crushed French's Fried Onions
Coat the chicken with honey mustard. Roll in the crushed onions. Place on a foil lined baking sheet.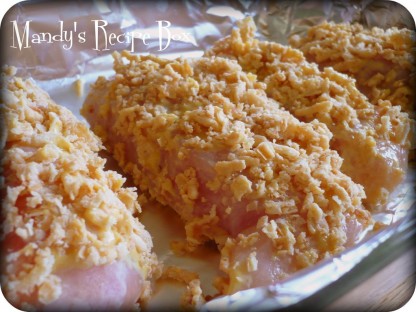 Bake at 375 degrees for 20-25 minutes or until done.