I could live on carbs alone, if I wouldn't blow up like a blimp. Pasta is high up there on my favorite carbs list. This Creamy Prosciutto Tortellini is divine. I posted a pic on Instagram the other day promising the recipe. Today is the day!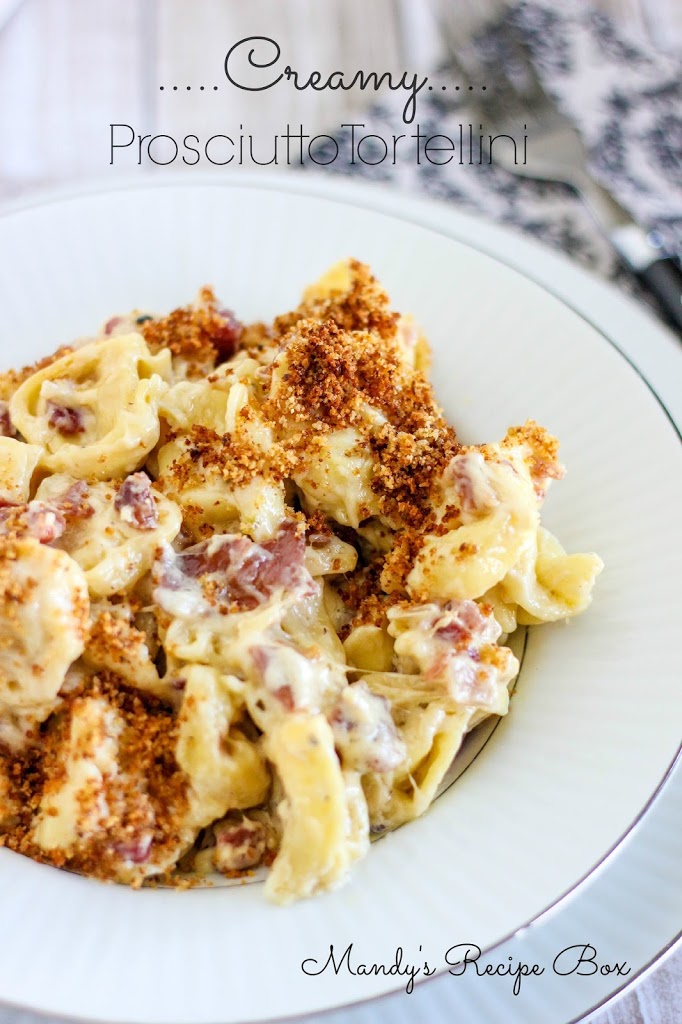 You can totally make this with bacon instead of the prosciutto and pancetta. I am. It's cheaper and just as delicious, I'm sure of it. Bacon can never ever be wrong. Everrrr. The toasted bread crumbs are optional.
I liked the different texture, but you don't need them.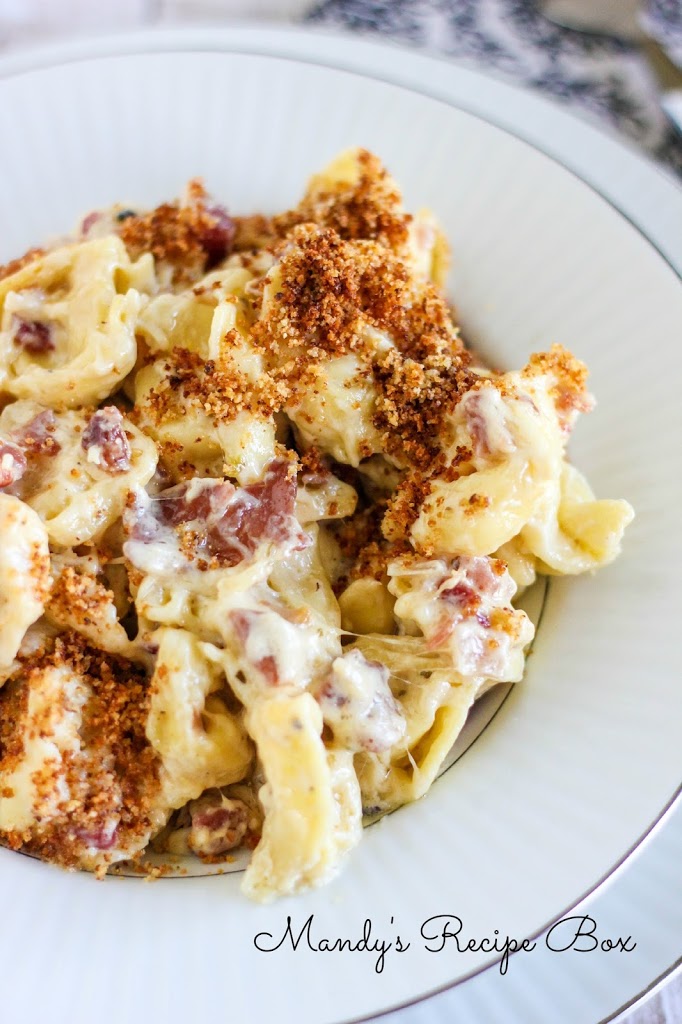 Creamy Prosciutto Tortellini
Ingredients
1 lb tortellini, fresh
2 cups heavy cream
1 cup bread crumbs, optional
1 cup parmesan cheese, shredded
3 oz. prosciutto, diced
½ cup pancetta, diced
½ cup red onion, diced
2 cloves garlic, minced
1 teaspoon black pepper
½ teaspoon garlic powder
½ teaspoon onion powder
½ teaspoon oregano, dried, crushed
pinch of red pepper flakes
extra virgin olive oil
butter, unsalted
Directions
Bring a large pot of salted water to boil. Mix seasoning blend (black pepper, garlic powder, onion powder, oregano and red pepper flakes) and set aside.
In a skillet add about 1 tablespoon of olive oil over medium heat, add pancetta and cook for about 5 minutes, add prosciutto and cook 3 minutes more or until crispy. Remove from heat and set aside.
Add 1 tablespoon of butter to pan greases. Add onion to pan and cook for about 5 minutes, season with 1 teaspoon of seasoning blend, add garlic and cook 1 minute more.
Add heavy cream to pan, bring mixture to boil, reduce heat, season with remaining seasonings and let it simmer for about 10 minutes.
Boil pasta, cooking 2 minutes less than directed on package directions. Remove from water, drain and toss in a little olive oil to keep from sticking and set aside.
Add cheese to cream sauce and whisk well. Toss pasta into sauce and cook about 3 minutes more.
Add prosciutto and pancetta back to sauce, mix well.
To serve add about 1 tablespoon of butter and 1 Tbsp. olive oil to a skillet over medium heat, add bread crumbs, cook for about 5 minutes, until crumbs begins to toast, remove from heat, and stir to cool down.
Place pasta on a plate and top with crumbs.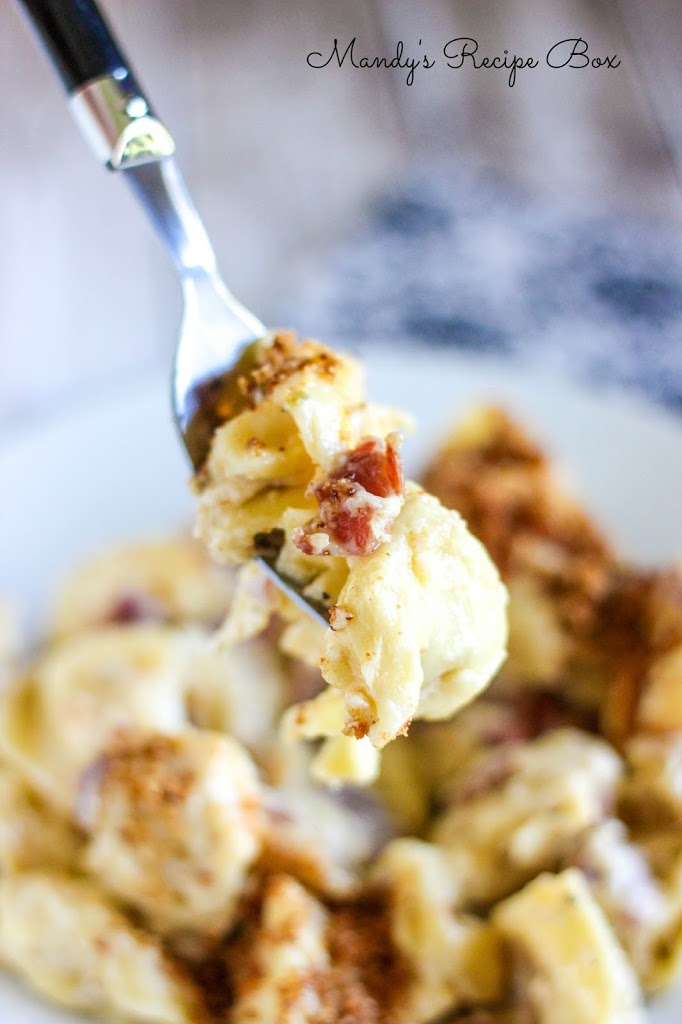 You may also like these recipes:
Or these from the web: