This Creamy Chicken and Rice is made in the slow cooker. It's so easy to make and delicious on a cold fall or winter day. Just throw everything into the Crock Pot and walk away!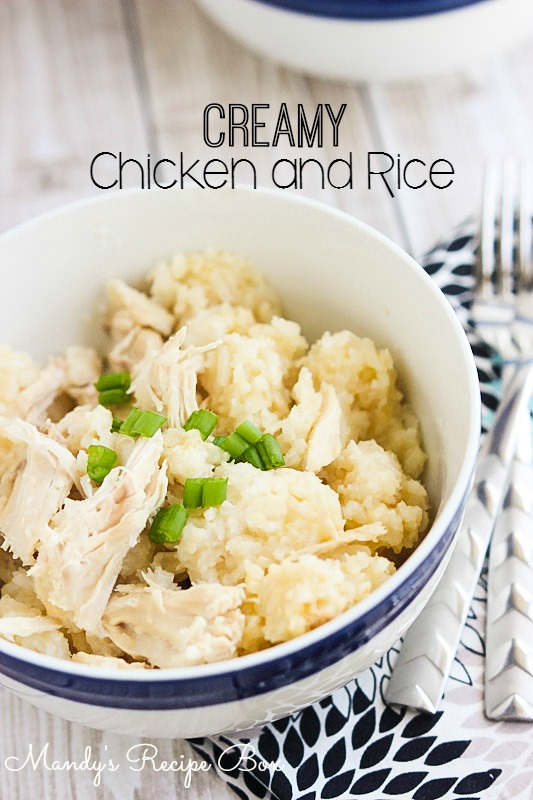 Yes, this is yet another slow cooker recipe. Because, duh. The holidays are basically here between Thanksgiving and Christmas thrown together these days. It's CRAZY for all the days. I look at my calendars and just cringe most days. I should schedule in sit down and read or catch up on DVR time. Because it ain't happening anytime soon.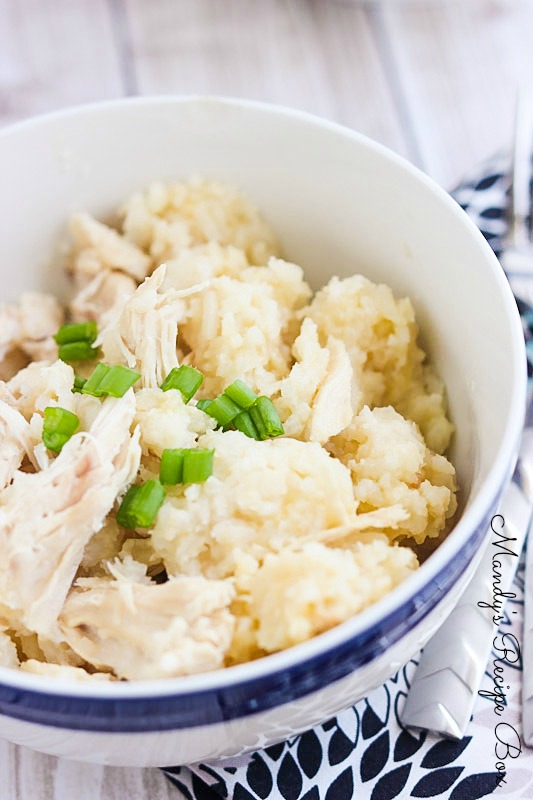 This Creamy Chicken and Rice is a great busy day recipe. I love when I can throw everything into my Crock Pot and walk off until dinner time. I don't have to pre-cook anything because that's the job of a slow cooker. Beautiful. Make sure you give this recipe a try. It'll save you so much time.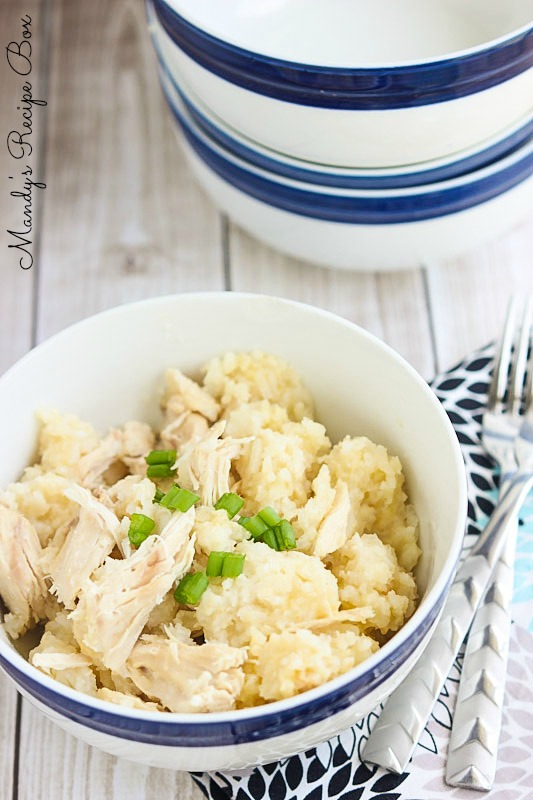 This recipe comes from Slow-Cooker Christmas Favorites
 from Gooseberry Patch. It's a favorite of mine. Not only does it have great recipes like Cinnamon Raisin French Toast, Italian Beef Sandwiches, Seasoned Turkey Breast and Delectable Lemon Cheesecake, but it has warm Christmas memories from people that will make you nostalgic. You need this cookbook. Luckily, I happen to have a copy to giveaway.
Just use the Rafflecopter to enter.