This Creamy Cheesy Chicken Noodle Soup is such a cozy soup for a cold day. Make it all through the cold months to make the seasons even better.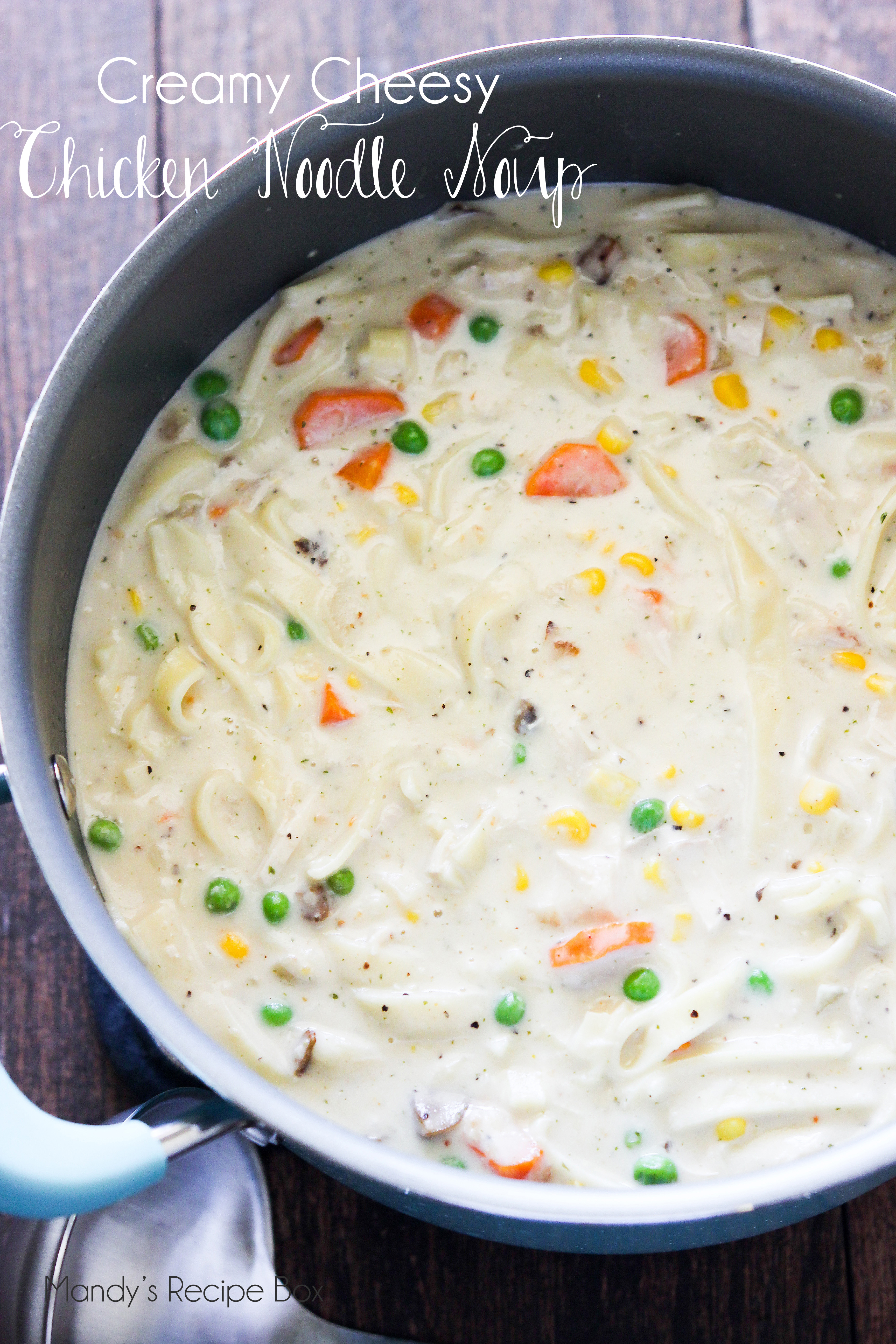 Soooo. Snow. It's coming. Maybe it's already hitting your area. Honestly, I've decided to ban it from coming to my house. That's really all there is to it. I have no use for scraping the snow or ice off my car in the mornings before I drive on the freeway for 4o minutes to my other job. Nor do I want to drive in the snow or slush on the freeway. So that's what I've decided.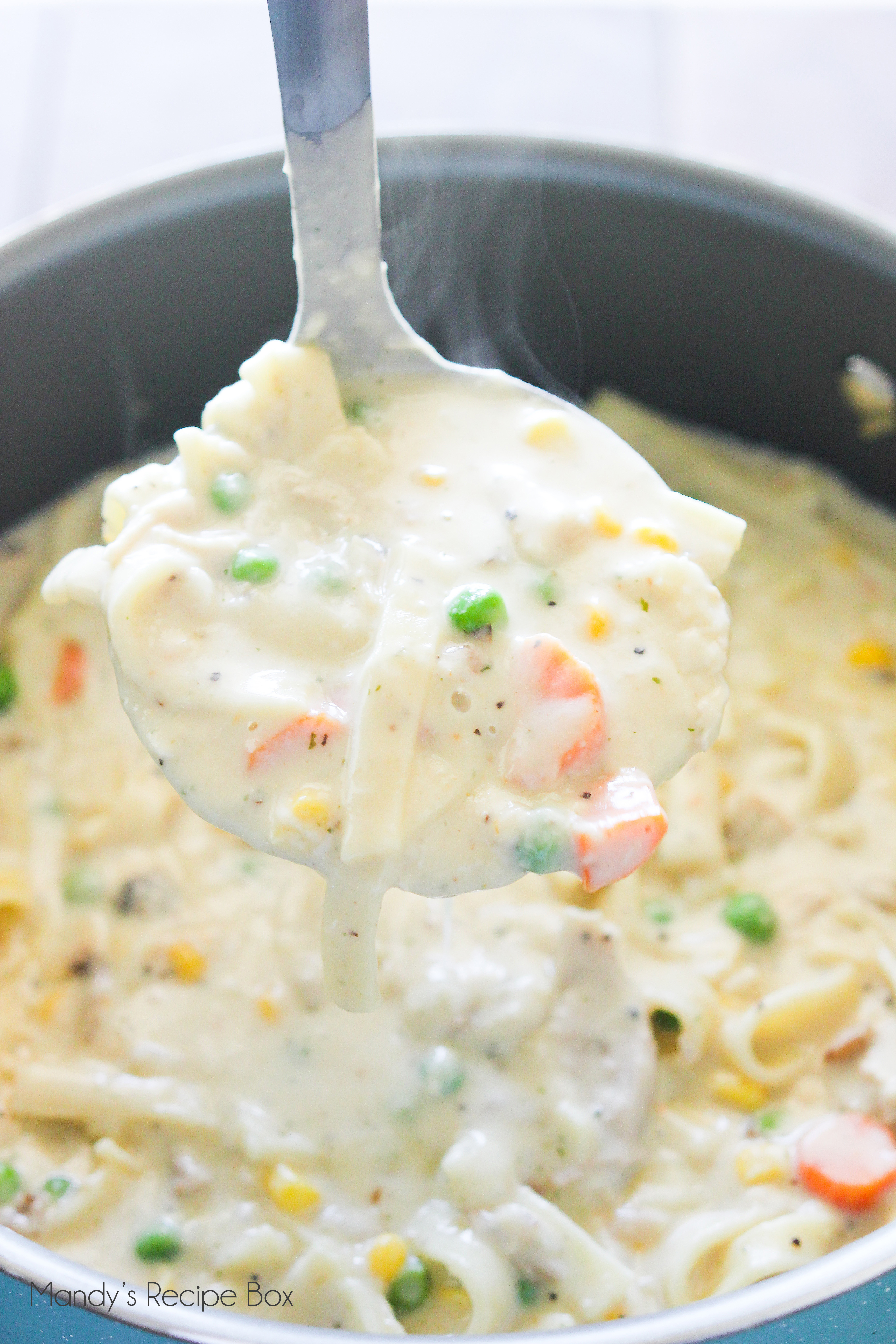 Now. About this soup. I don't really know what there is to say about it. Thick country style noodles, veggies, creamy cheesy base and chicken? Nothing but deliciousness. It's definitely a staple meal for this house. I used a Mexican Quesadilla cheese that I found in the Mexican cheese section at the grocery store but if you can find white cheddar you can use that too. Or Mozzarella will work as well. Just make sure you make a pot of this soup and stay warm!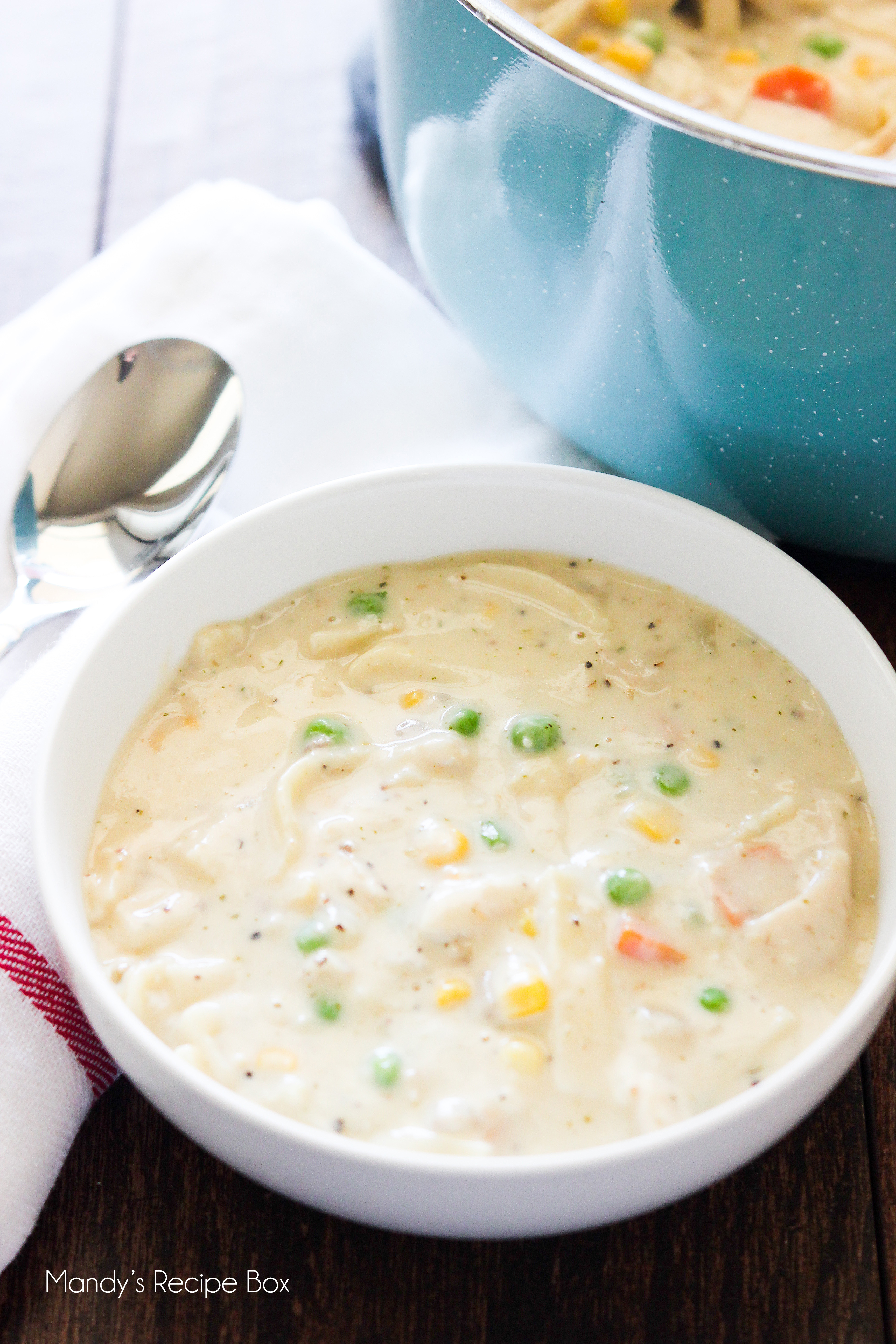 Be sure to save this to my favorite Pinterest boards!