Cowboy Supper is made in the slow cooker so you can get on with the rest of your day. Dinner is taken care of in no time at all!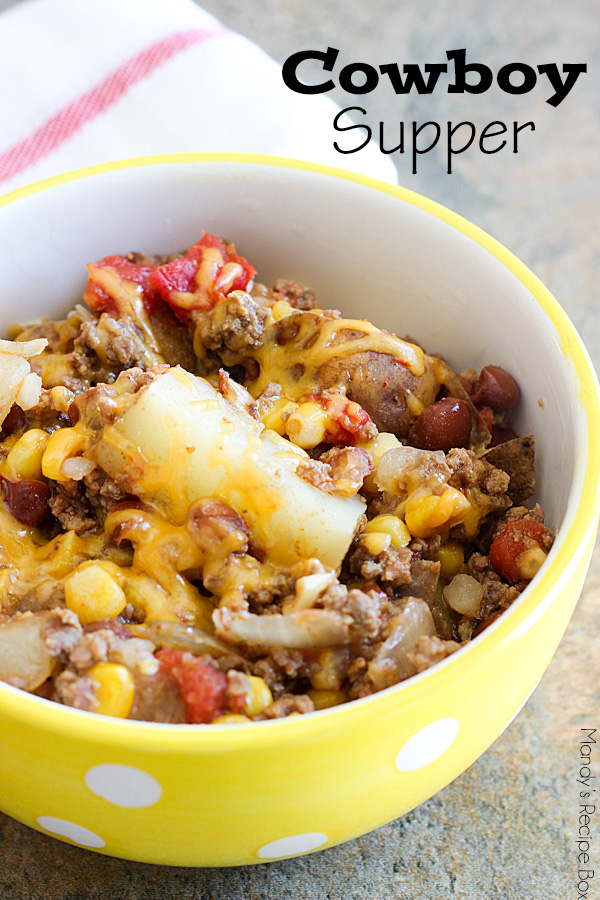 I can't even begin to tell you how much of a lifesaver my slow cooker is. I use it all the time. I love that you can make so many different things in a slow cooker. My favorites are the dump and go recipes. You know- the ones that you use canned vegetables in. It makes it a snap to get dinner going. I have a stock pile of canned food in my pantry and basement. I am a firm believer in having food on hand that will last. If the power goes out, that fresh produce won't last long in the fridge.  But it won't effect my canned food supply in the basement. Canned food helps me save time and money and for that I am thankful.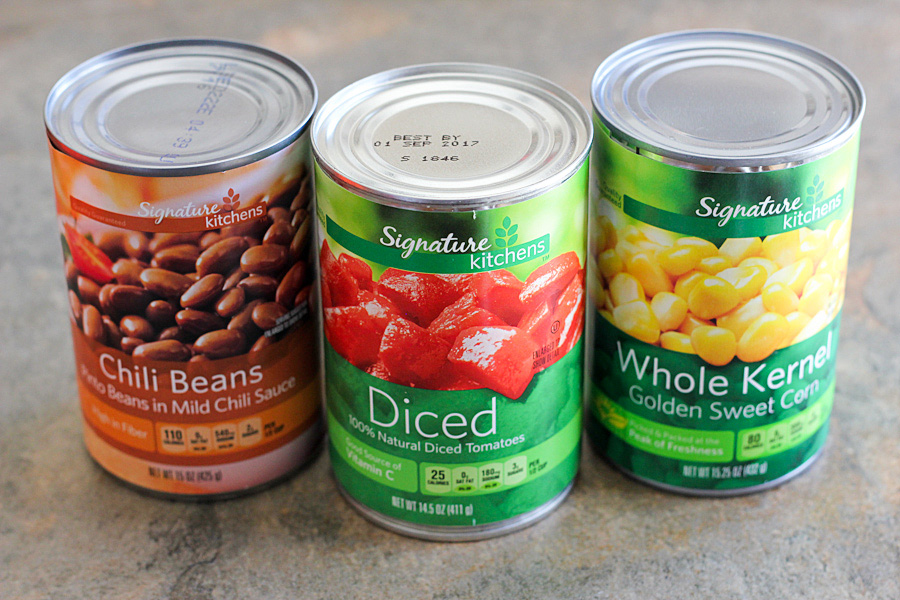 Did you know February is National Canned Food Month? Let's celebrate how easy and nutritional it is to cook with canned foods. While I was at Alberton's, I picked up more canned foods to add to my stock. This Cowboy Supper is a recipe you can make any time with easy and simple ingredients. I loved it as listed below, but my husband said to be sure to tell you guys to add hot sauce to yours. Take that as you will. He loves hot sauce on just about anything. So there's his tip.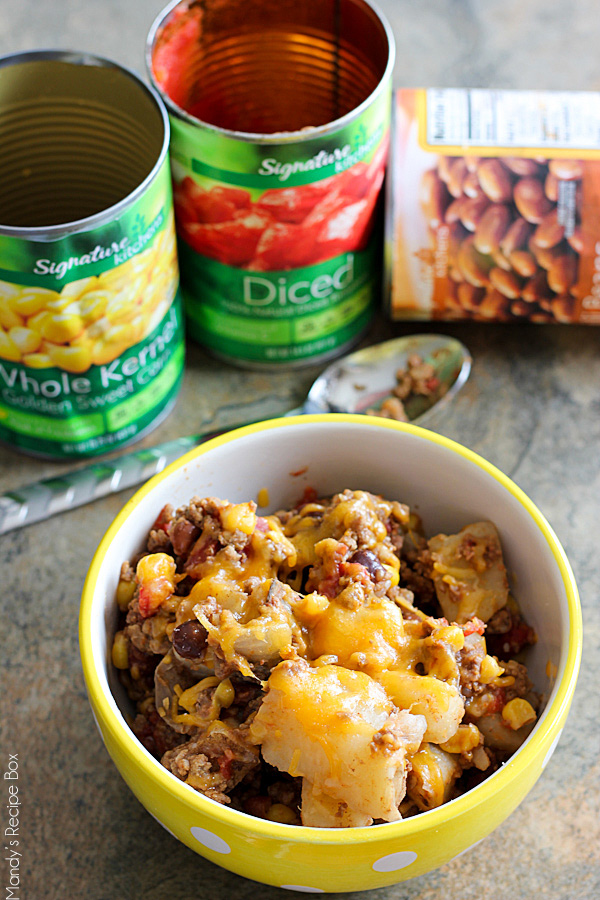 This Cowboy Supper is so easy to make. Just brown some ground beef in a skillet and while that's cooking, put some cut up potatoes into the bottom of your slow cooker. Add the ground beef, onions, garlic. Add the tomatoes, chili beans and corn. Cook on low a few hours, stir and top with cheese. Ta-da!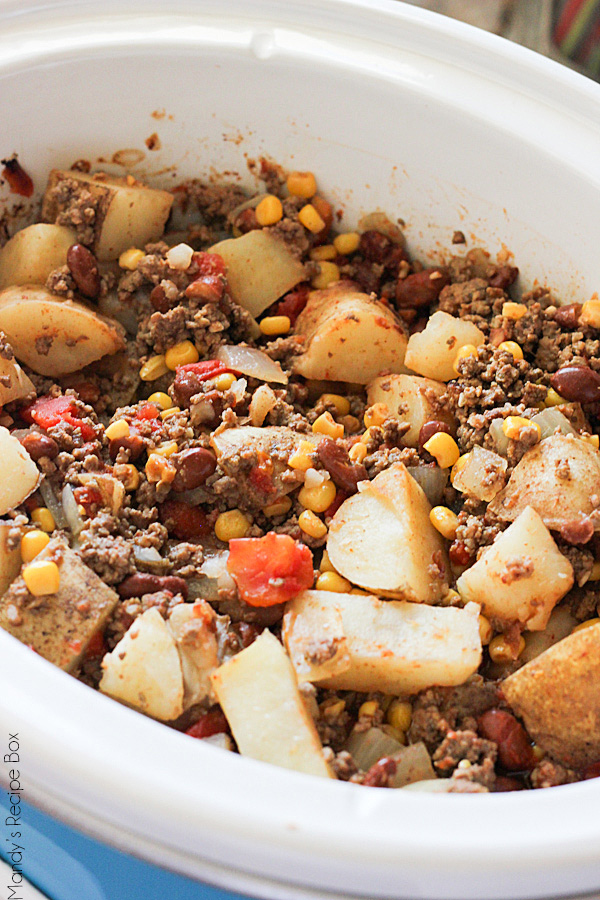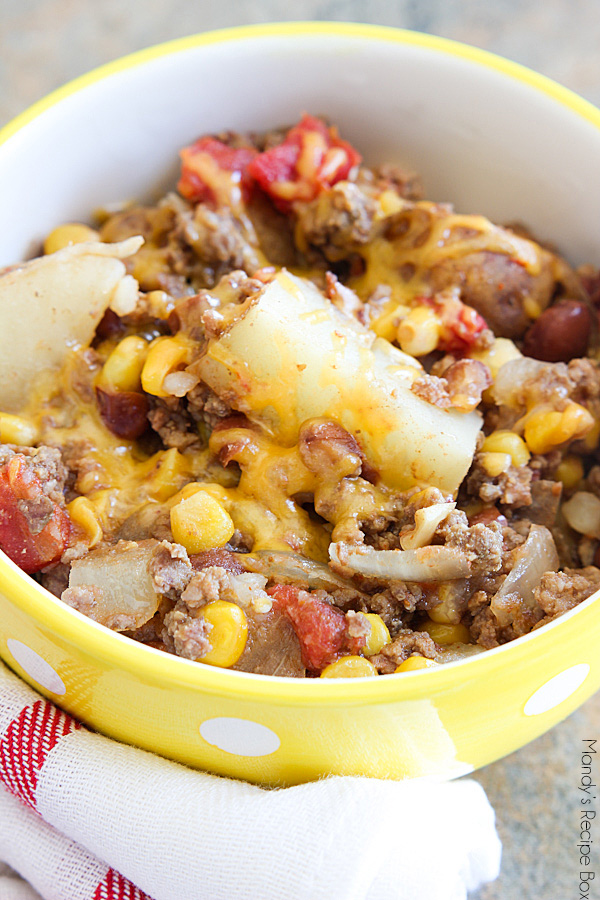 Check out great recipes on the Cans Get You Cooking site! There's a lot of tasty stuff over there and I will be making a lot of them.
This is a sponsored conversation written by me on behalf of Albertsons . The opinions and text are all mine. Thanks for supporting me in working with brands that I love and trust to support Mandy's Recipe Box!