Ad-This is a sponsored conversation written by be on behalf of Pillsbury™. The opinions and text are all mine.
Galaxy-themed treats are hotter than the surface of the sun which is why we celebrated Space Exploration Day on July 20 with these Cosmic Cupcakes!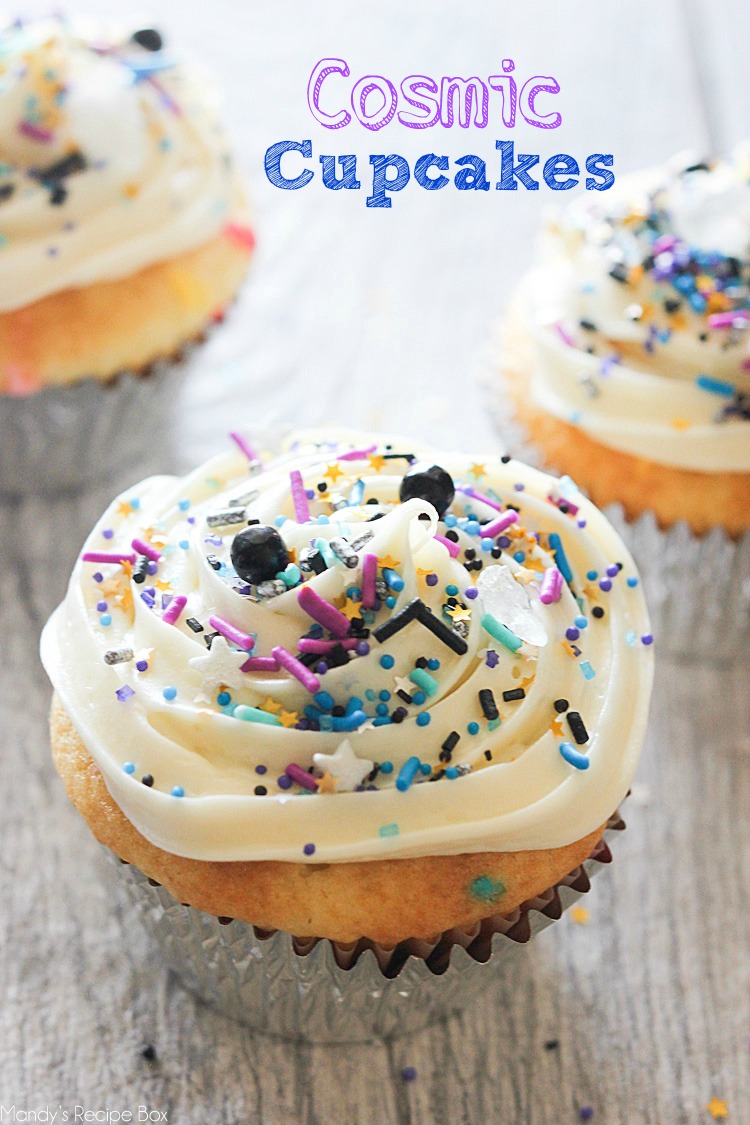 Kids are so intrigued and excited by basically everything. From little things to big things they just want to know about it all.  Like how many stars are in the galaxy or if anyone lives on Mars. They are full of questions and I love it. They just want to learn and figure things out. Learning about the planets has never been tastier than with   Pillsbury™.  I used Funfetti® cake mix and the new filled pastry bag which makes making these cupcakes so much easier.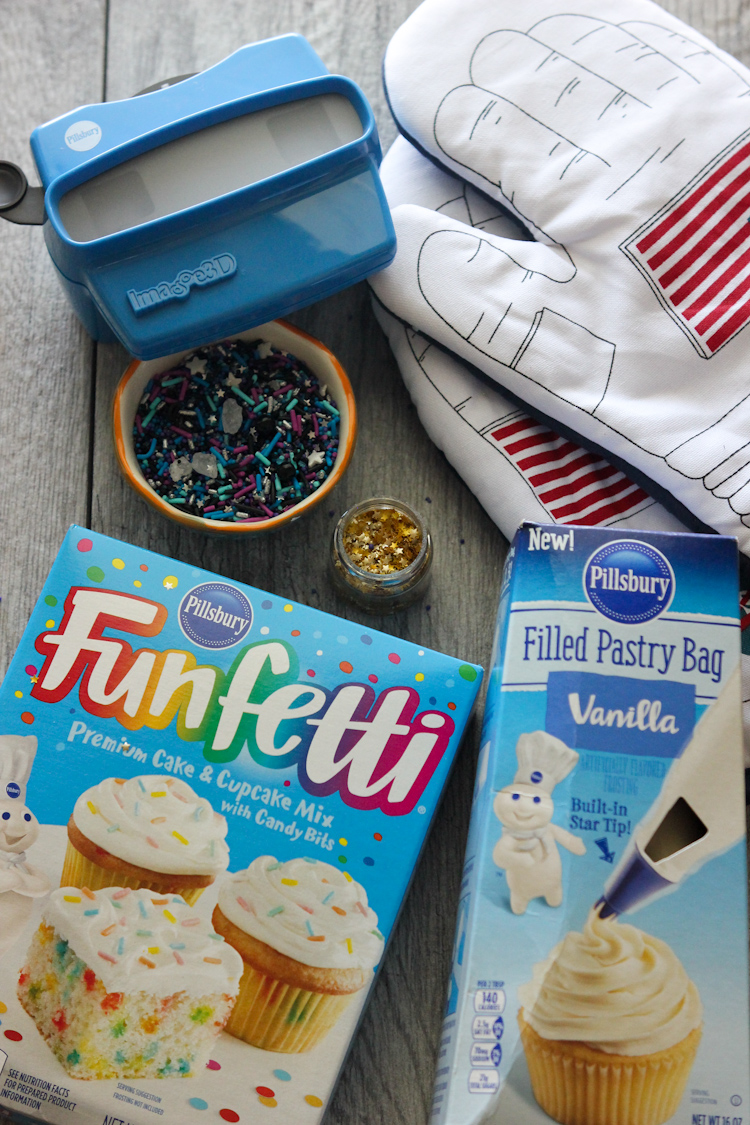 The new Pillsbury Filled Pastry Bag makes frosting sweet treats a cinch in ready-to-go packaging available in three flavors, Vanilla, Chocolate Fudge and Cream Cheese. It makes frosting a fun activity for bakers of all skill levels, with little clean up and an AWESOME result. Just swirl and decorate with fun sprinkles. I'm not a fancy baker, so these cupcakes are perfect for me. They are fun and easy and taste out of this world (see what I did there)!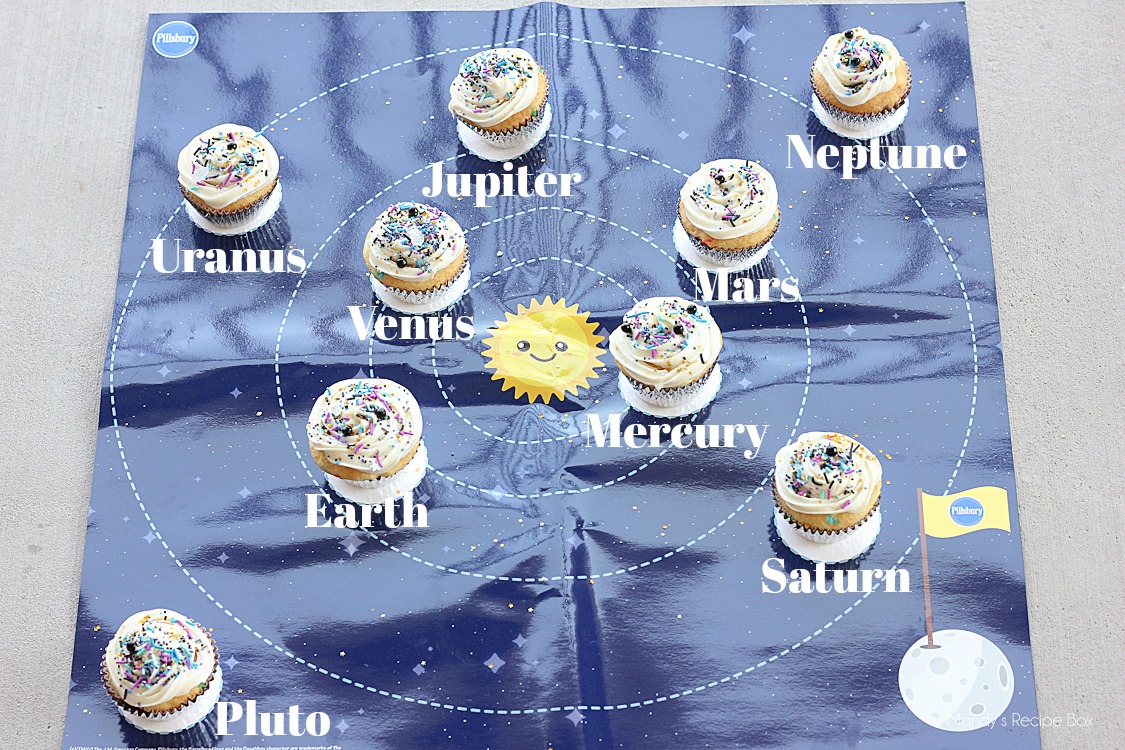 My little guy loved these cupcakes. His face says it all. He also couldn't put down the View Master either. He's holding it while he's eating the cupcake. It's been his favorite toy lately. Those little hands though. Anytime I'm baking and they're around, they are right in there with me wanting to help. I love it because they're learning how to cook and bake and make memories. They'll know how to cook once they're out on their own. They'll tell their kids how they loved being in the kitchen with me and will love having their own kids in the kitchen with them.
Baking with your family shouldn't be limited to a few major holidays. There areso many other reasons to bond over baking. That's why Pillsbury is inspiring families to get together in the kitchen and celebrate something each and every month. You can spread the love too- once you have your treats made, take your kids with you to deliver some to a neighbor or friend and make their day. Your kids will love surprising someone and making them happy.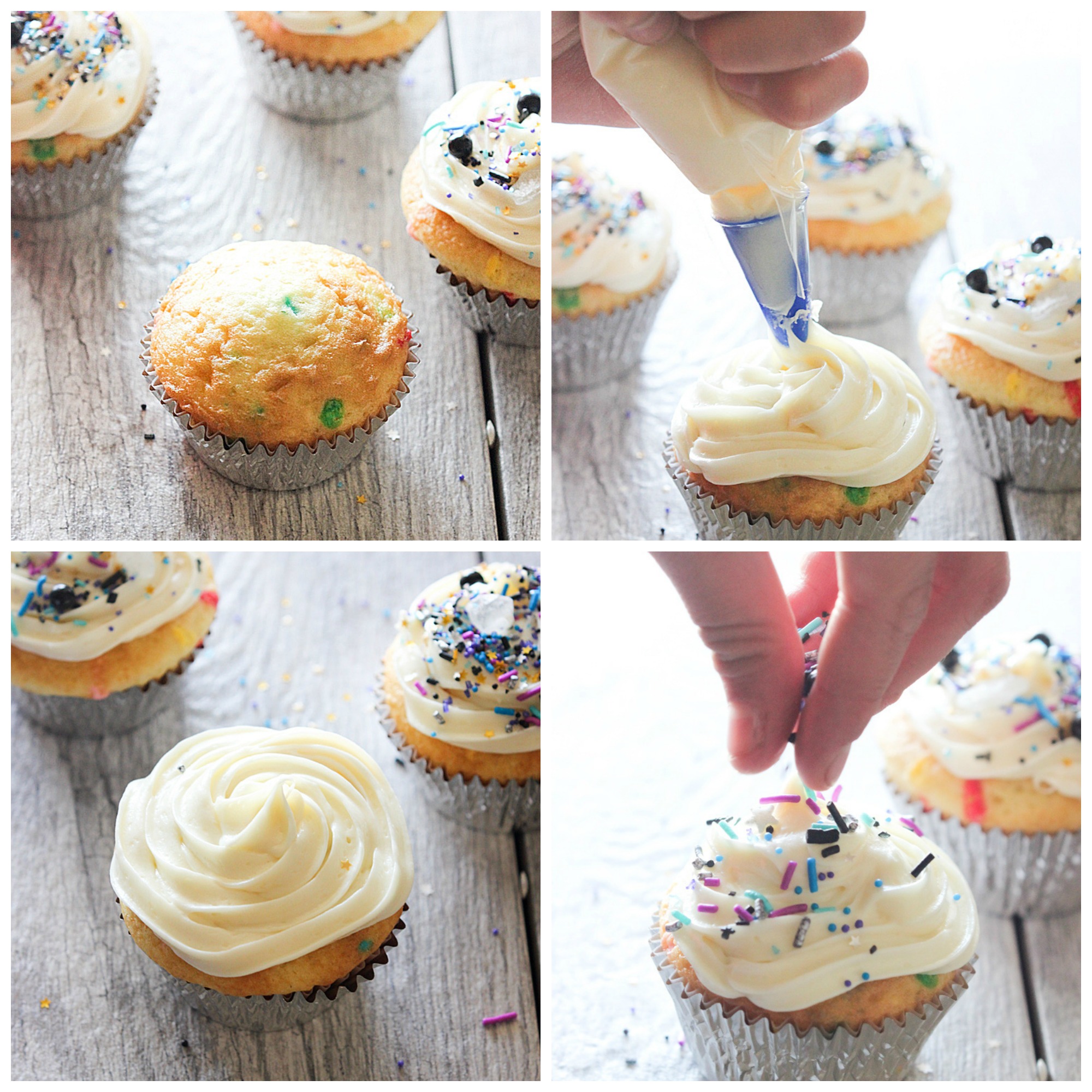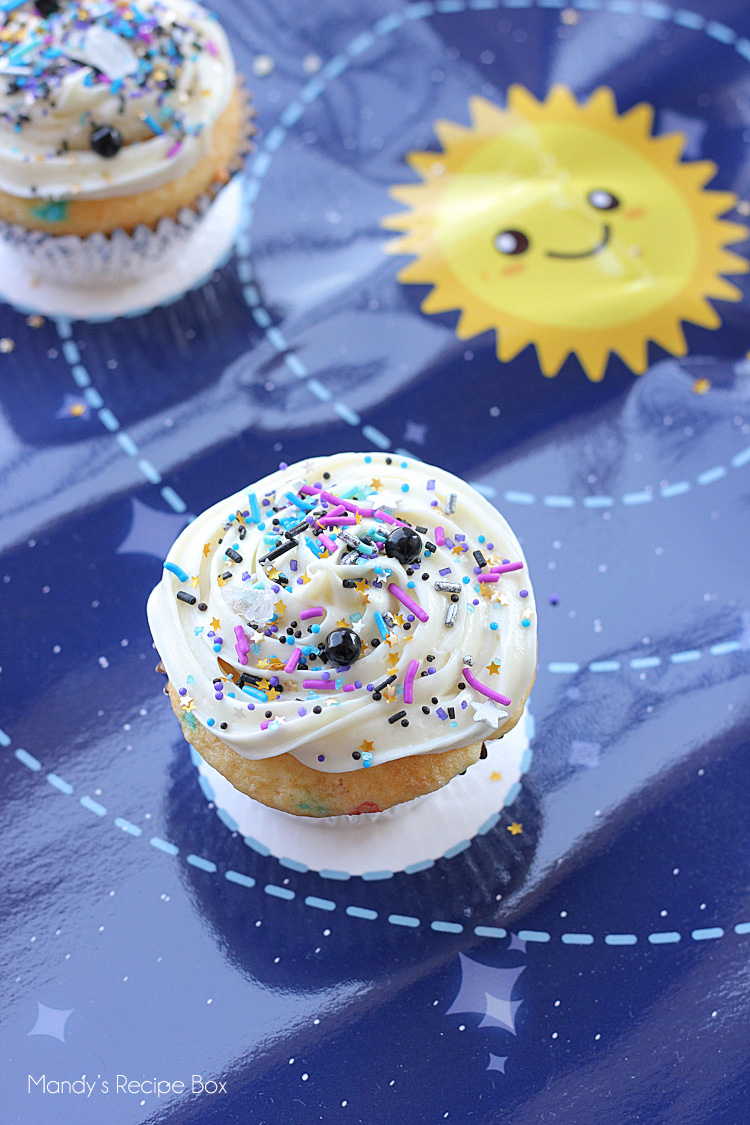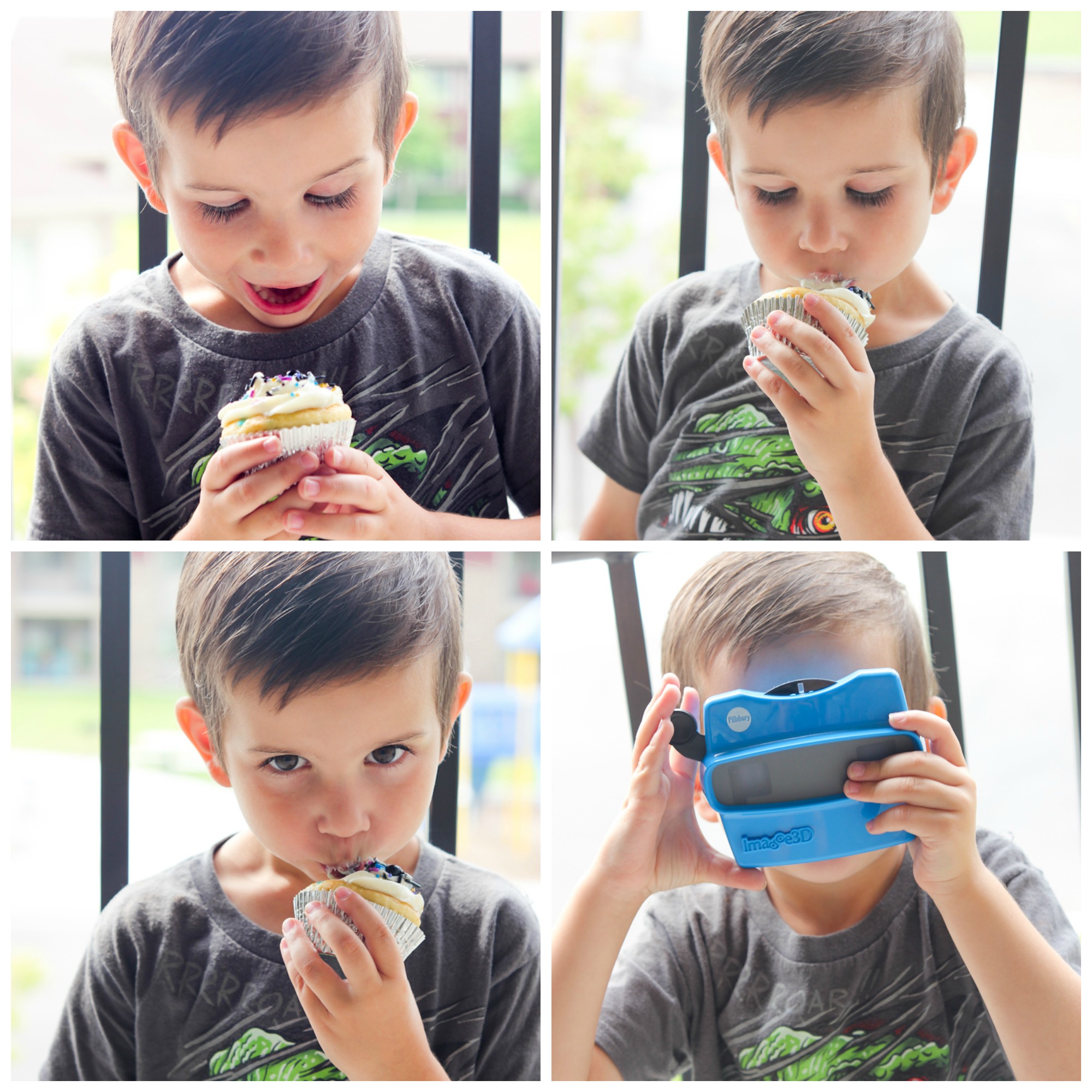 Grab your kids and get baking! Whether it's for Space Exploration Day, another holiday or because it's just fun to do, get in the kitchen together and make some memories. Yes the kitchen may get messy, but who cares if your kids are having fun and learning how to bake? Messes can be cleaned up! They'll always remember the time you took to teach them to cook and let them help.
Pillsbury and the Doughboy want to inspire you to join Operation Celebration. Sign up for the Pillsbury Operation Celebration newsletter to receive baking ideas.
Be sure to save this to your favorite Pinterest boards!

Ad – This is a sponsored conversation written by me on behalf of Pillsbury. The opinions and text are all mine.