This Cornbread Recipe is made from scratch with a great texture and delicious flavor. It's perfect topped off with some butter and honey or along side homemade Chili.
I have searched so long for a cornbread recipe that wasn't hard or dry or crumbly. I finally got it right with this recipe. This is my go-to cornbread recipe, for sure. It's the one I always reach for when I need a good ol' piece of cornbread. I love it topped with this
honey butter
 topping. I use it on my
Mormon Muffins
as well. Always. You can also use this recipe as the topping for a Tamale Pie. Make this soon. Do it!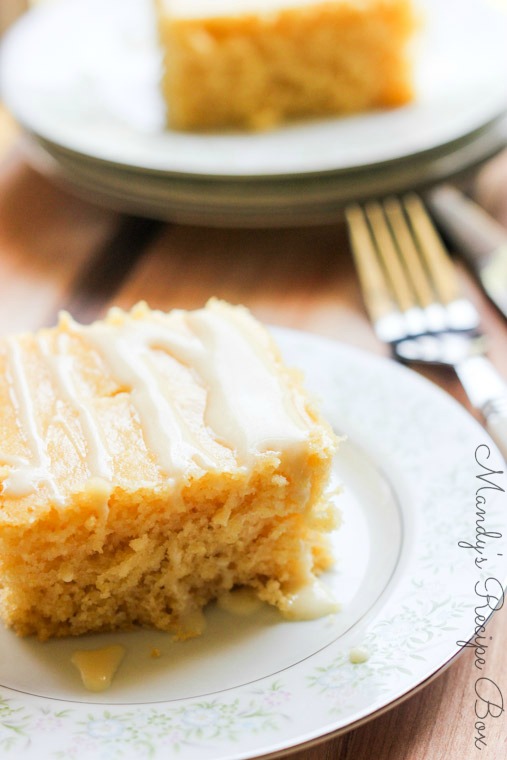 Ingredients
3/4 cup cornmeal
1 3/4 cup flour
2 tsp. baking powder
1 1/2 tsp. salt
3/4 cup granulated sugar
2 eggs
1 (12 oz) can evaporated milk
1/2 cup oil
Directions
Mix together the sugar, eggs and milk and oil.
Add the cornmeal, flour, baking powder and salt. Mix until combined.
Pour into a greased 9×13 pan.
Bake at 350 for 30 minutes.
You gotta try these recipes, too:
Connect with me…