Corn and Zucchini Casserole – An easy cornbread casserole filled with corn and fresh zucchini.

Hello Mandy's Recipe Box readers! It's Jaren from Diary of a Recipe Collector back to share a wonderful summer side dish with you! Summer is in full swing down here. It is now so hot that it is pretty hard to play outside very long. I know! We sound like wimps! But seriously, my kids like to play in the front driveway versus the backyard. Why? I couldn't really tell you. I mean we have a covered porch, a swing set, a slide, toys, and SHADE in the back. Yet, they prefer to go in the front. Sigh.
Anyway, it is so hot on that concrete, and it is just too much for my littlest one, who is turning a year next month. Buy don't tell him it's too hot for him because he will kick and scream when it is time to go inside.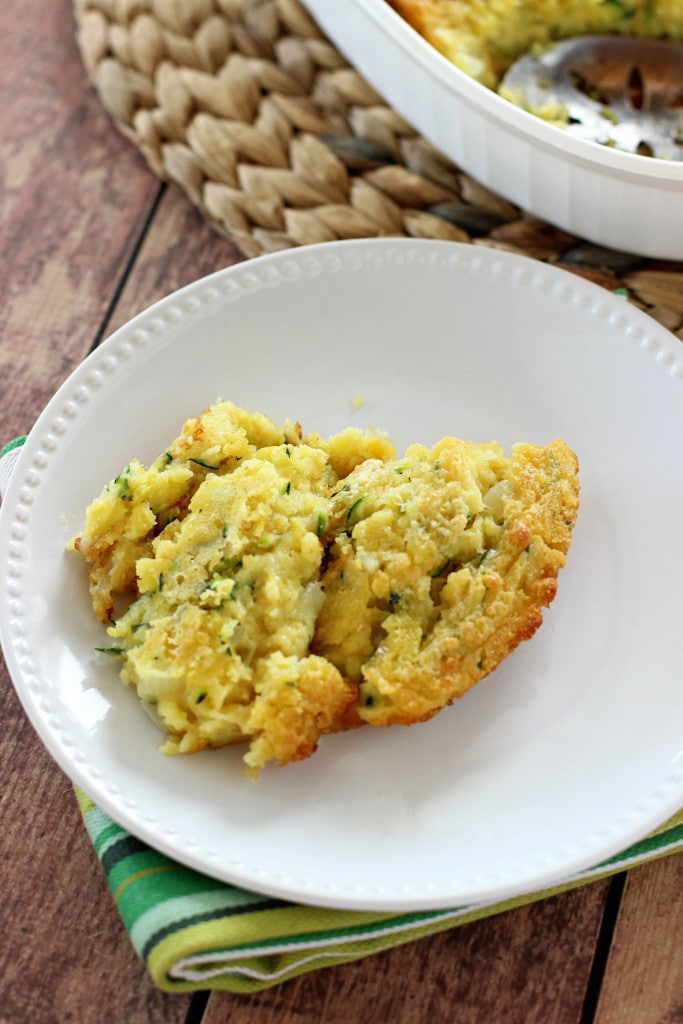 So I often spend my day convincing my kids why the backyard is the better place to play. Oh the joys of summer!
But what is really joyful about summer to me? It's the summer foods! I love the outdoor cookouts. I'm all about the side dishes, of course! And this Corn & Zucchini Casserole is perfect! It is super simple to make, and it all starts with a box cornbread mix. Then you mix in some cream-style corn and shredded zucchini, and there you have a great summer side dish for all those summer cookouts!
Other recipes you may like:
Vidalia Onion Cornbread Muffins