This Copycat Crunch Bar Recipe is so easy to make, you won't believe it! Now you have no excuses for making neighbor treats to give out for Christmas.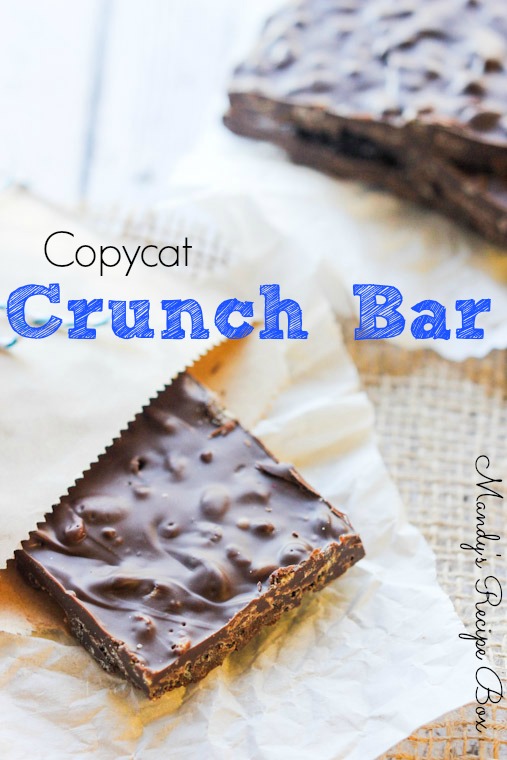 Maybe you still have some Halloween candy leftover. Maybe you will find Crunch bars. Maybe you don't need them anymore now that you can make your own. Honestly, this Copycat Crunch Bar recipe will surprise you at how much it tastes like the original. I love copycat recipes. Because where I live, you can't just hop in your car and run to the store 2 minutes away to feed a craving. Thirty minutes to an hour, people. And by then, the craving could be over. So I have learned to make copycat versions of things I love like Applebee's Oriental Chicken Salad and Chick-fil-a Nuggets. Because necessity.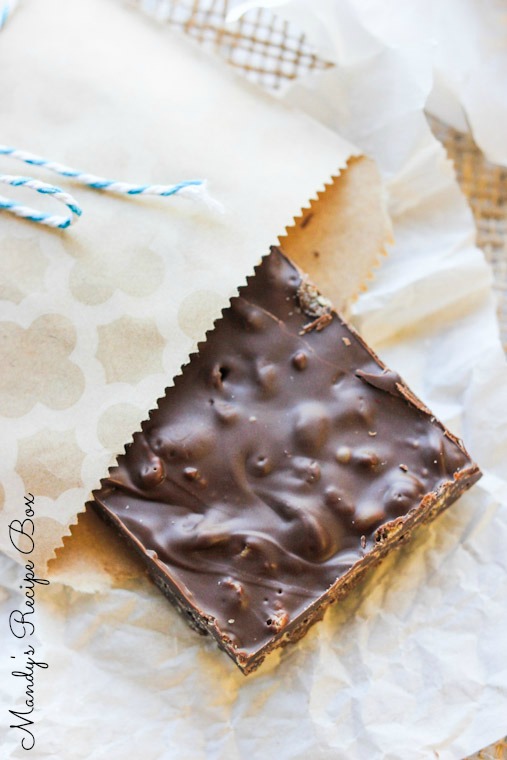 Two ingredients and you've got yourself a great sub for a Crunch Bar. Then you just package them up and give to neighbors who will be thrilled with this delicious treat. And be sure to act like it was a huge deal to make these because you will totally get praised and be their favorite neighbor.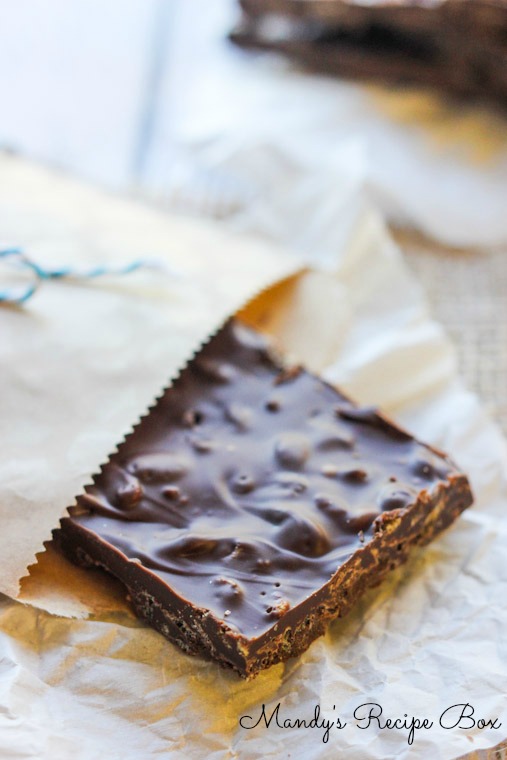 Check out these other copycat recipes: