Since I received my donut pan for Christmas, I am on a mission to make all kinds of delicious donuts. (Check out
this link
for the pans.) my first donut recipe was
Chocolate Cake Donuts
. Perfect recipe to start with. These Cookies and Cream Donuts are just as easy. The donut is a vanilla cake donut that tastes like it came from a bakery. The glaze is so easy and you warm it while you make it which gives it that crackle when you bite into it. Oreos on top finish it off in the perfect way.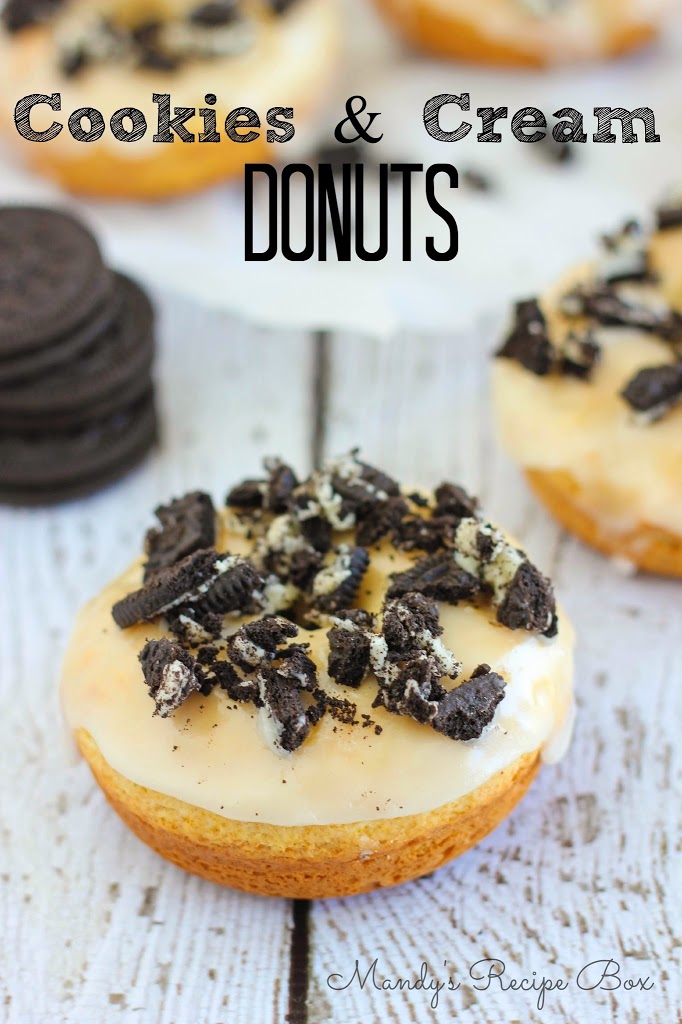 Ingredients
For the donuts:
1 cup all-purpose flour
1 tsp baking powder
1/4 tsp baking soda
1/4 tsp ground nutmeg
1/3 cup granulated sugar
1/4 cup milk
1/4 cup sour cream, plain yogurt or plain Greek yogurt
1 large egg
2 Tbsp butter, melted
1 and 1/2 tsp vanilla extract
5 Oreo cookies, crushed
For the Glaze:
2 cups powdered sugar
1/4 cup milk
1 tsp vanilla
Directions
Preheat the oven to 350F degrees.

Spray a donut pan with non-stick spray. Set aside.

For the donuts:

Whisk the milk, sour cream or yogurt, sugar and egg together until smooth.

Add the flour, baking powder, baking soda and nutmeg, whisking until fully incorporated.

Do not overmix. The batter will be thick.

Spoon the batter into the donut cups or an easier way is to use a large zipped-top bag. Spoon into the bag and cut a corner off the bottom of the bag and pipe the batter into each donut cup, filling 2/3 to 3/4 of the way full.

Bake for 9–10 minutes or until the edges are lightly browned. Allow the donuts to slightly cool before glazing. The glaze will set easier onto cooled donuts.

For the glaze:

combine the glaze ingredients in a medium saucepan over low heat.

Whisk until the glaze is smooth.

Remove from heat and immediately begin dunking the tops of donuts, one by one, into the glaze.

Transfer each donut to a wire rack over a baking sheet to catch the glaze drippings.

Take each donut and dunk again if you have enough glaze leftover.

Sprinkle with crushed Oreos.

Donuts taste best eaten the same day, though they may be covered tightly and stored at room temperature for 2 days.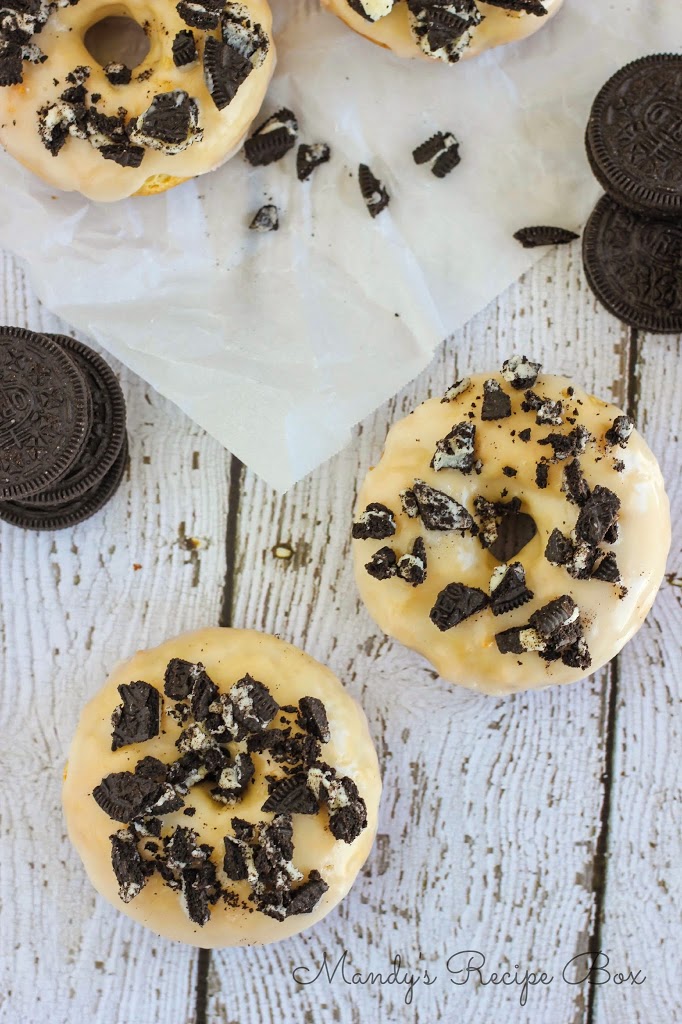 You could also add Oreo bits to the donut batter if you wanted.