Coconut & Caramel Pecan Parfait – A decadent dessert filled with layers of pecan cookie crust, toasted coconut, cream cheese filling, and caramel.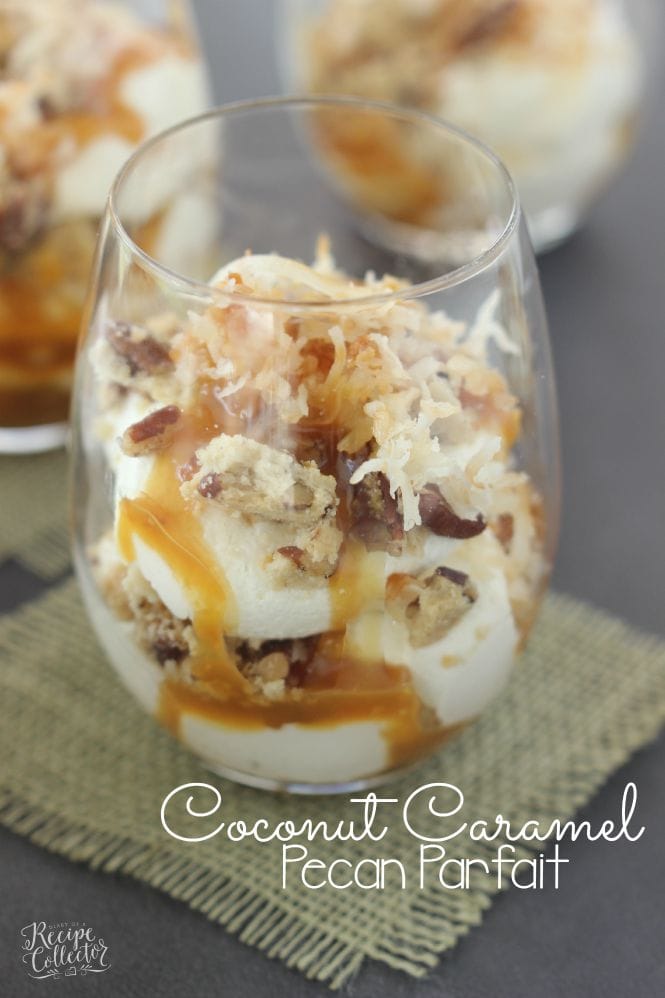 Hello Mandy's Recipe Box readers! It's Jaren from Diary of a Recipe Collector, and boy do I have something sweet to share with you all today! I hope you all have been having a wonderful summer, but I know that Fall is starting to creep into your thoughts here and there. We are back in school down here in Louisiana, and that pretty much feels like Fall to me. Now for a cool down…soon please!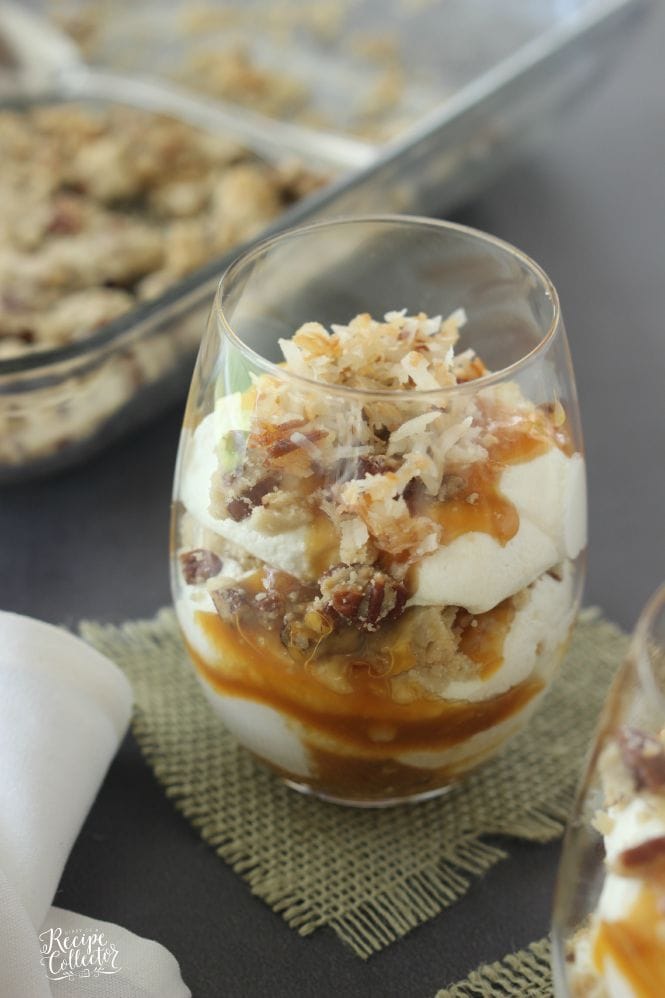 I just LOVE back to school time. I seriously get excited to see the school supplies come out! I know…what a nerd, right? Even when I was a teacher, I loved what the school supplies symbolized to me. It's a new year, new beginnings, new friendships. I love it all. I was very excited for my kids, and they couldn't wait to get started!
Plus, we are a family that just thrives on a routine. I love the lazy days of summer and all, but I need a schedule.
And you know what else I thrive on? Dessert! Especially when it comes in the form of one good layer after the next. You guys, this dessert can be so easy yet so impressive. I made it in individual serving glasses, but it would be perfect in a larger trifle dish as well!! In fact, my mom has requested it for Thanksgiving. It definitely has those fall flavors. And y'all…it has sweetened condensed milk mixed with cream cheese! Need I say more?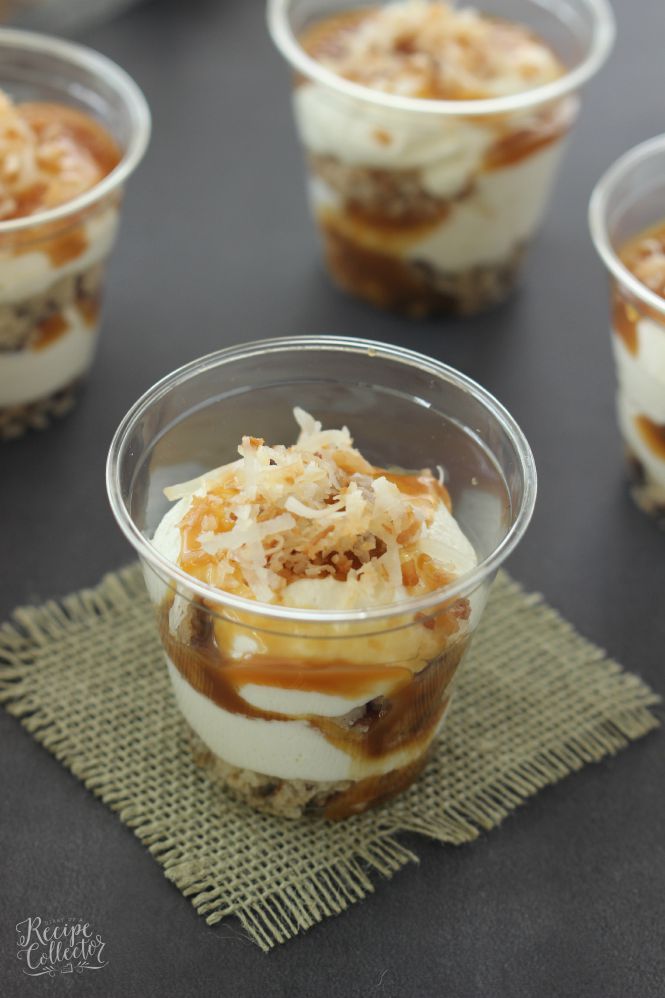 This dessert would also be great in disposable serving cups for little family party. The servings can be quite small too because a little goes a long way on this one. And who doesn't love a dessert that can be made the day before or the morning of a gathering? Those are my favorites! I can get them done and out of the way and I can focus on any other dishes I need to make.
I hope you put this one on your fall menu for sure!
Coconut & Caramel Pecan Parfaits
Jaren @ Diary of a Recipe Collector
Looking for other desserts?
Salted Caramel Brownie Ice Cream Cake