Cinnamon Swirl Quick Bread tastes a lot like Amish Friendship Bread. I love this because it tastes so great but without all the work of the Amish Bread.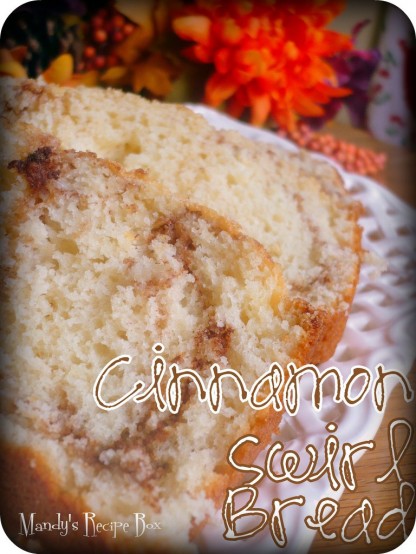 We ate this loaf up in a few hours. That's saying something in this house. And it wasn't even all me that ate it! It's so addicting.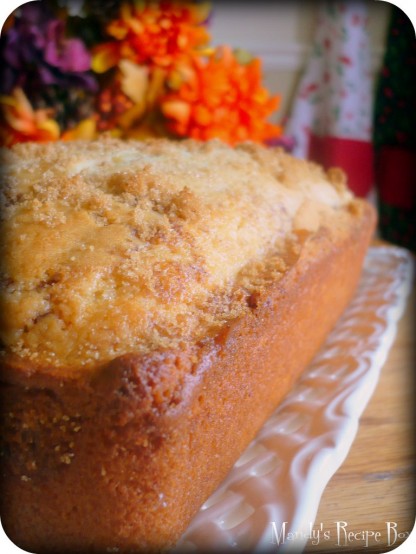 Cinnamon Swirl Quick Bread
Ingredients
2 c. flour
½ tsp. baking soda
1 tsp. baking powder
½ tsp. salt
¼ c. butter
1 c. sugar
2 eggs
1 c. buttermilk
2 tsp. vanilla
3 Tbsp. brown sugar
1 Tbsp. cinnamon
Directions
Combine flour, baking soda, baking powder and salt; Set aside.
Cream together butter and sugar.
Add the eggs.
Alternately add dry ingredients and buttermilk to the margarine mixture. Start and end with dry ingredients.
Add vanilla.
Pour ½ the batter into a greased loaf pan.
Mix together brown sugar and cinnamon; sprinkle over the batter.
Top with the remaining batter.
With a knife, make swirls through the batter.
Bake at 350 degrees for 45 minutes.