Pumpkin recipes are everywhere. But chocolate pumpkin? Not so much. Give this Chocolate Pumpkin Cake a try for a change from the usual pumpkin recipes.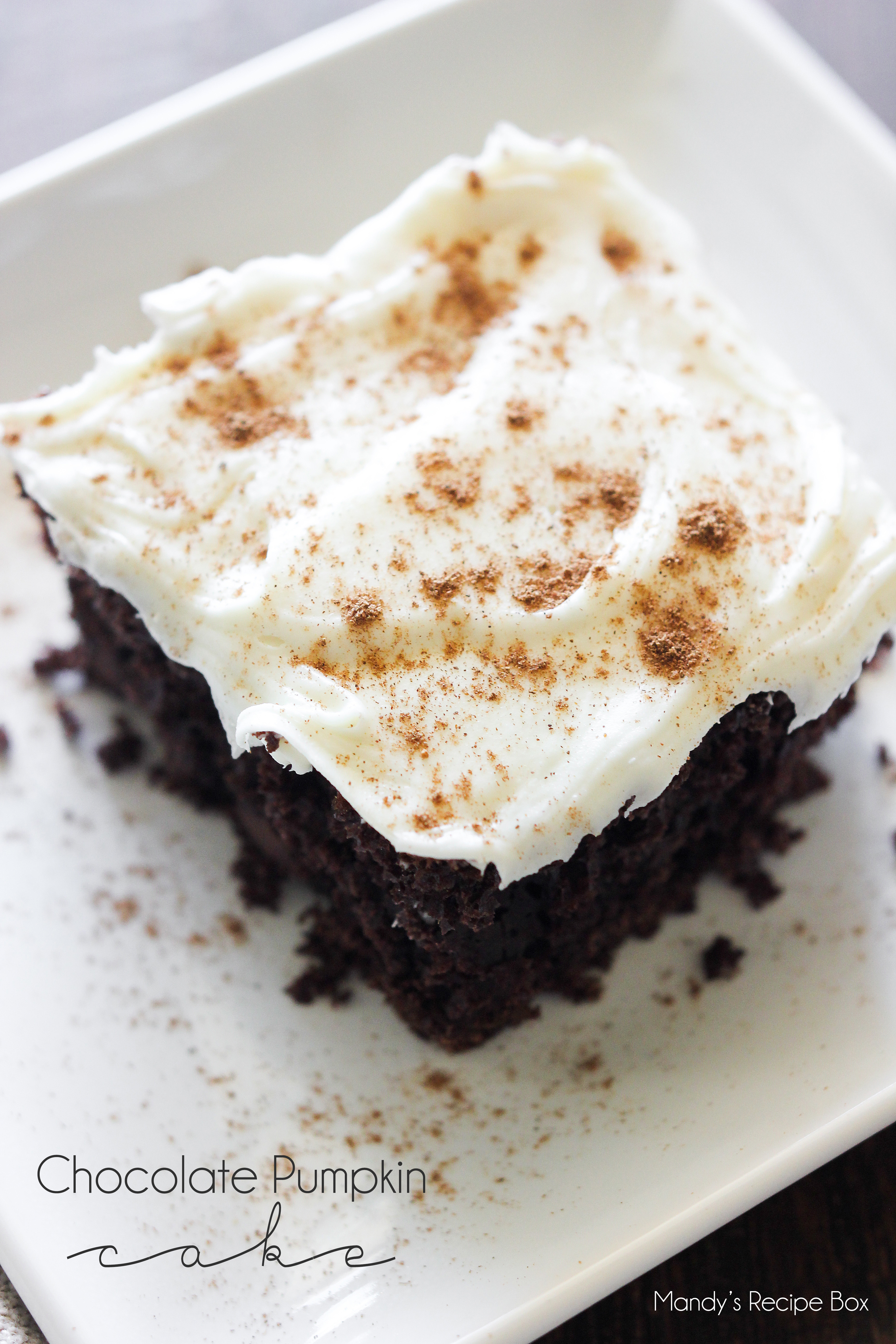 Guys guys guyssss… Thanksgiving is almost here. All the delicious food that makes up the meal makes me so happy. If you know me at all you know how happy good food makes me. I can be so grumpy but feed me and it changes my mood immediately. Anyone else that way? But if it's a dessert, there's a good chance it'll make me even happier.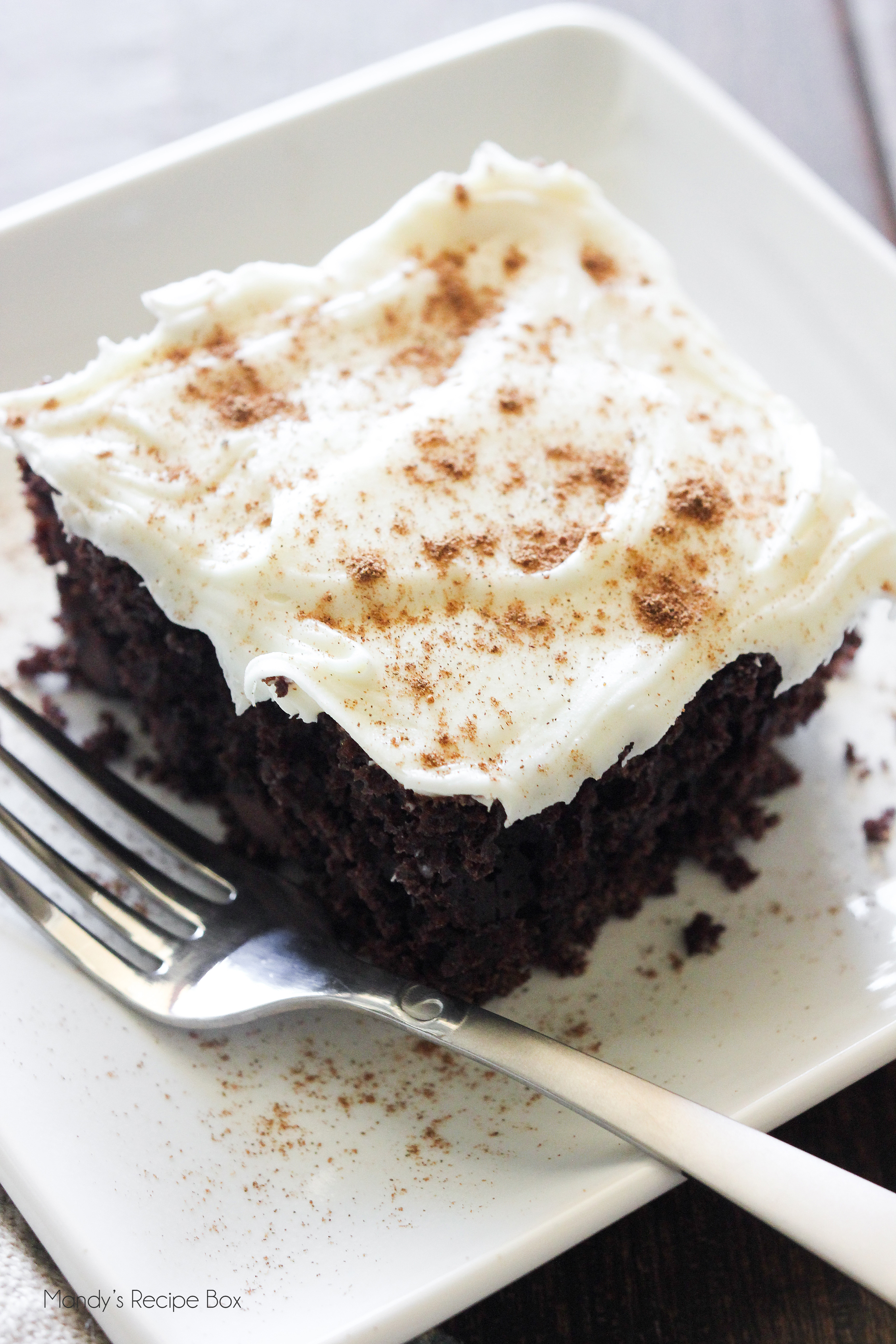 Holiday food is the best there is, am I right? From about October until the end of the year I just am the happiest girl. I love the smells and tastes and sights. It's the coziest time of year. Holiday movies are here and the food makes for a great time. Make this Chocolate Pumpkin Cake a new tradition. You'll thank me!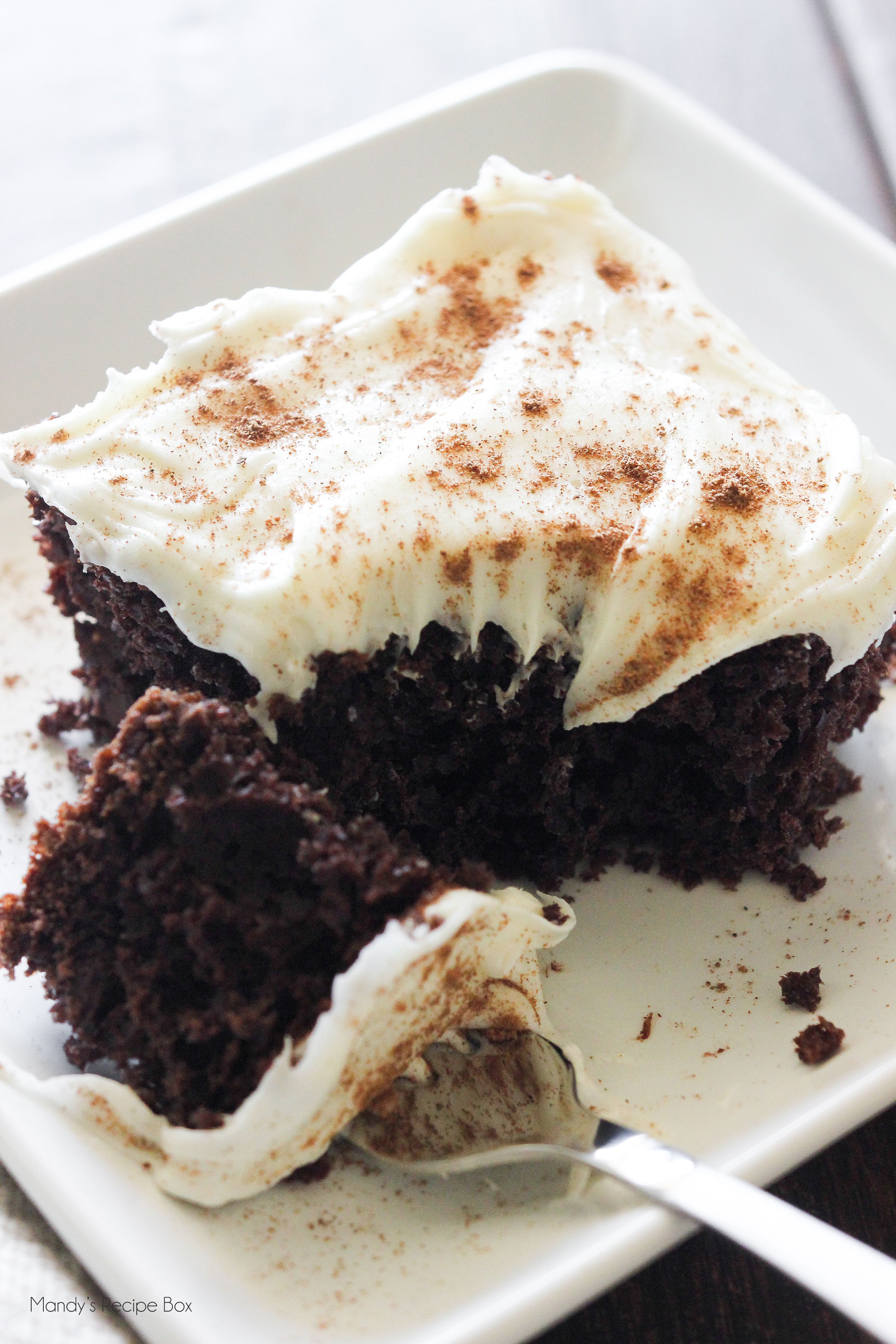 Be sure to save this to your favorite Pinterest boards!