Chocolate Praline Trifle is a decadent dessert filled with layers of chocolate cake, praline pecans, and whipped cream will have your guests loving you!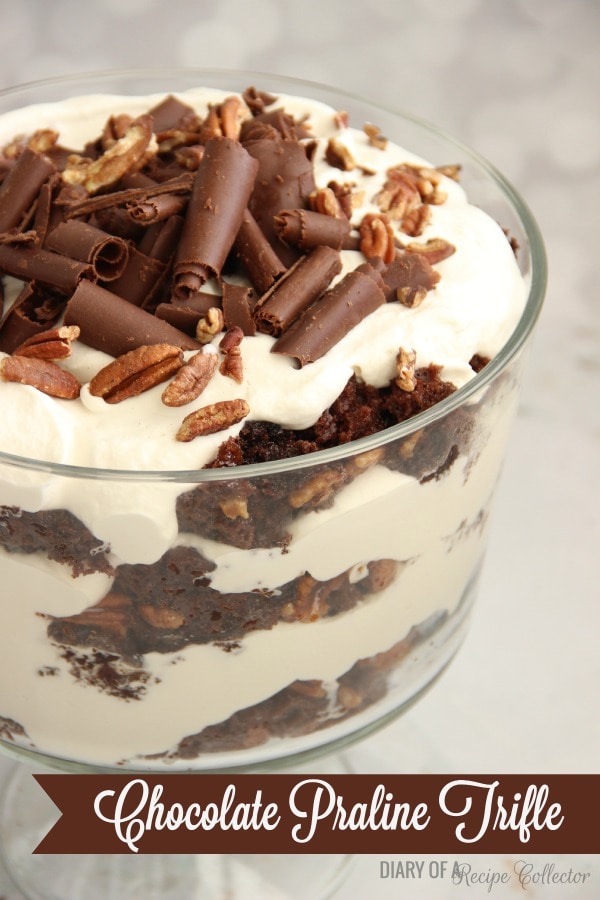 Hi Mandy's Recipe Box readers!! It's me Jaren from Diary of a Recipe Collector back to share an irresistible dessert with you! I must tell you all that I am a serious chocolate lover! I always go for the chocolate dessert when given a selection. ALWAYS. And I know many of you do too, or you may have family members who do. Well, let me tell you! This little dessert right here is pure heaven and pure pretty too!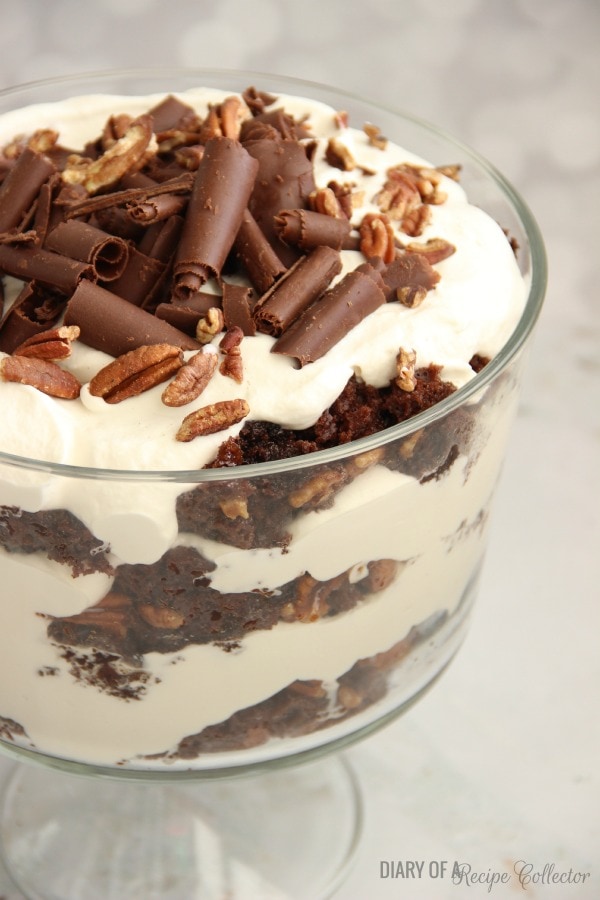 Imagine pulling this out of the fridge at your next family barbecue or gathering. Your family and friends will swoon! It is simply wonderful with the layers of chocolate cake mixed with the praline pecans and layers of whipped cream. I served this for Easter, and people loved it. That's why I do what I do! I aim to please!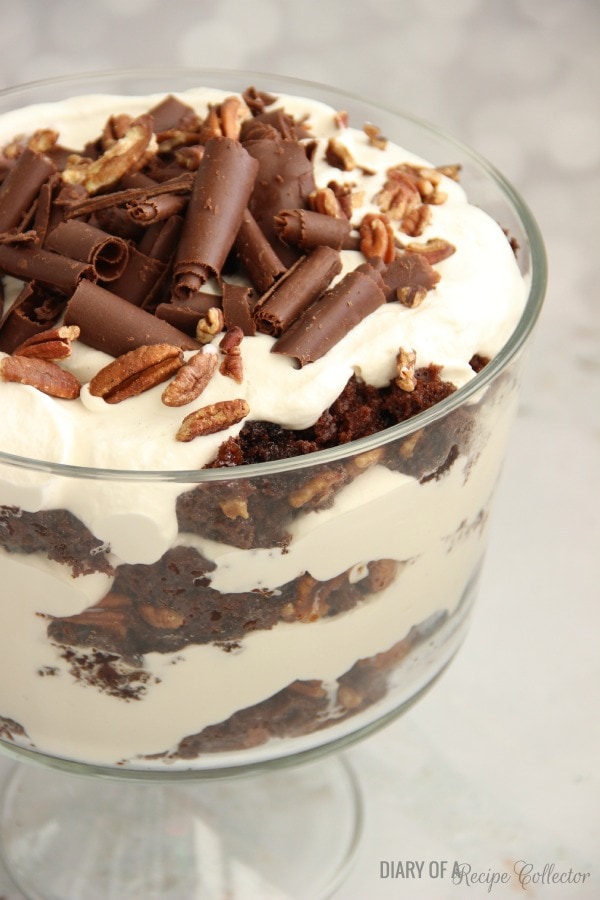 I always love to add the chocolate curls to the top as well. It makes such a beautiful presentation. Plus I impress my kids, and hey, what mom doesn't like that! Hope you enjoy!
Thanks for allowing me to share with you today!
Looking for other great desserts?
Strawberry Wet Cake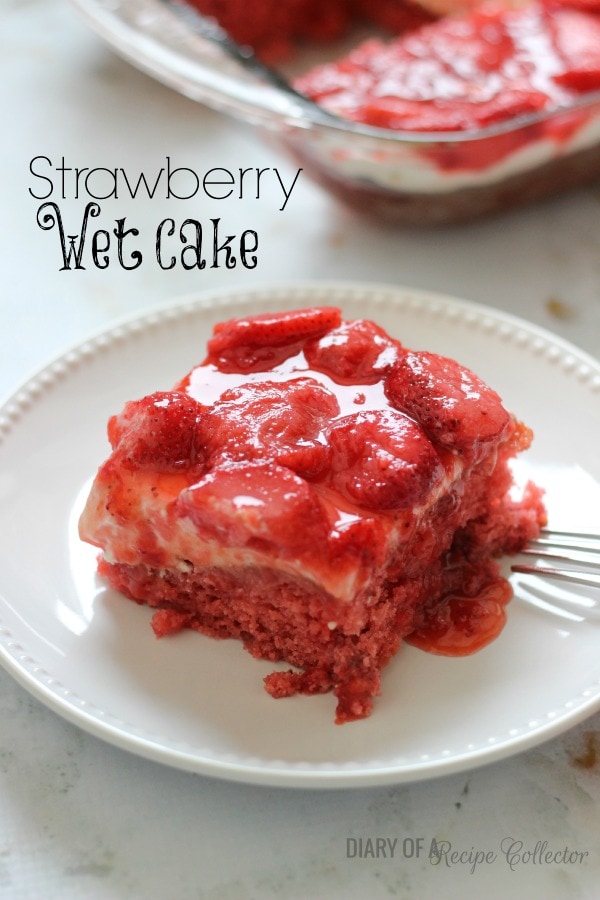 Connect with Jaren: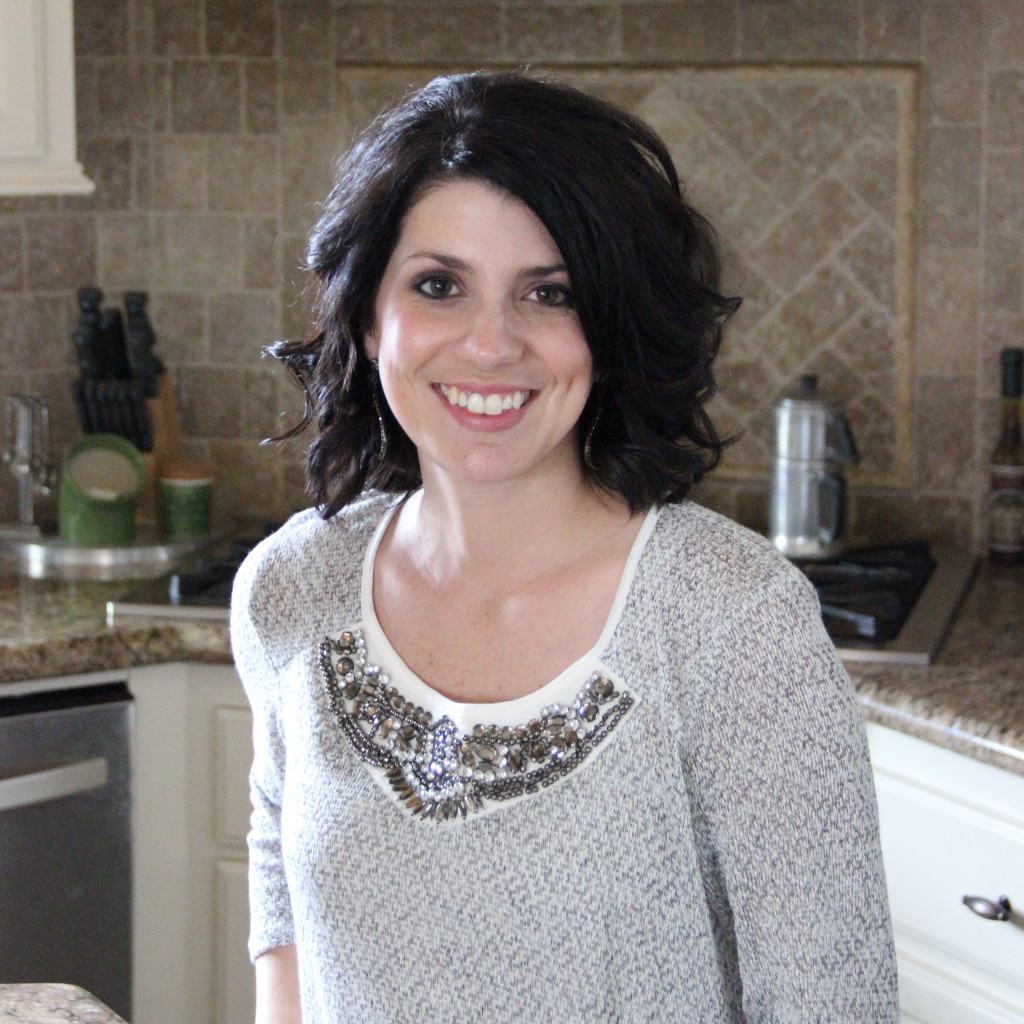 Blog | Facebook | Pinterest | Instagram | Bloglovin | Twitter