This post is sponsored by Lunchbox. As always, all thoughts and opinions are my own.
What better way to enjoy Chocolate Pie than topped with toasted coconut and pecans? The toasting brings out the amazing flavors and adds to the pudding pie.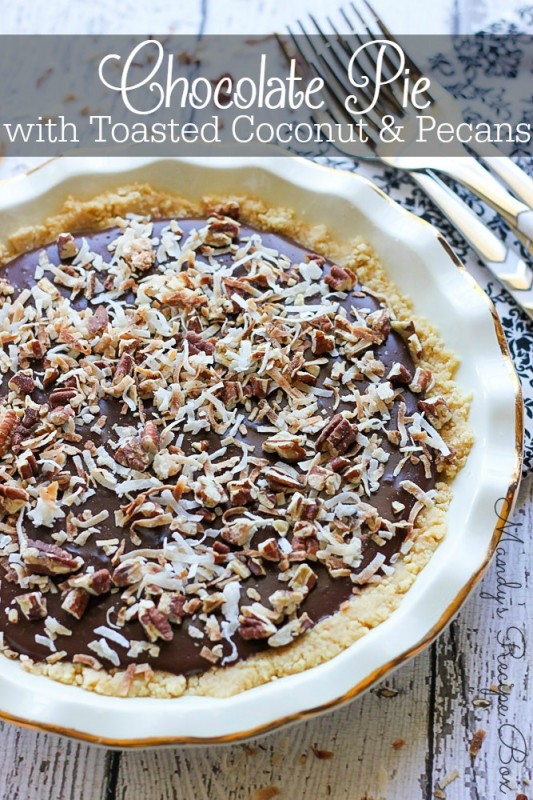 My very most favorite pie is Blueberry Pie. My husband's favorite is Chocolate Pie. With pudding. Whenever I am assigned to bring a pie to Thanksgiving, I make Chocolate Pie. It's the only pie he likes, actually. See? I'm an awesome wife. Then I go and add toasted coconut and toasted pecans to make it even better. Super awesome wife.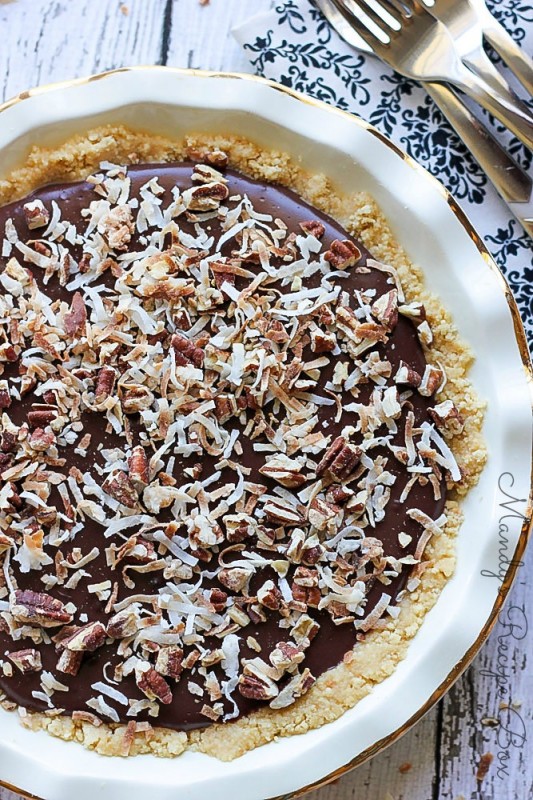 Just toasting the coconut was amazing. I used a shortcut and put it on a microwave safe plate and heated it in the microwave to toast it. It smelled divine. I toasted the pecans in the oven at 350 degrees for about 6 minutes. My crust was made with shortbread cookies and I can't Believe It's Not Butter. Easy Peasy.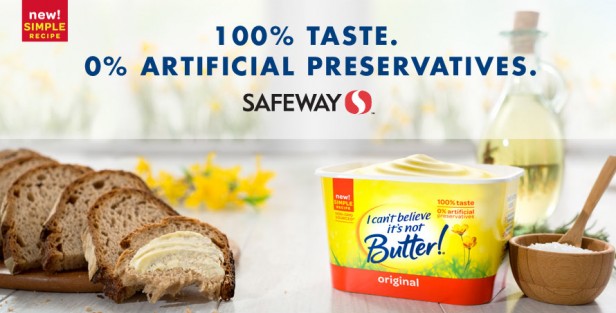 Taste and Believe! Simple ingredients with amazing, fresh butter taste–that's incredible!
– 100% Taste.  0% Artificial Preservatives.
– The secret to our fresh buttery taste is simple ingredients – a delicious blend of oils, purified water and a pinch of salt.
– No artificial flavors or preservatives.
– 0g trans fats per serving.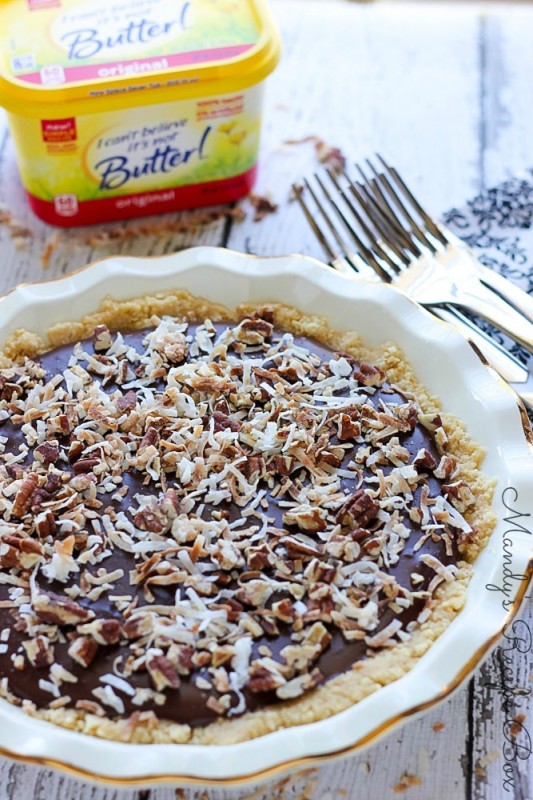 Sometimes margarine can taste fake. I Can't Believe It's Not Butter honestly tastes like butter. For those watching their cholesterol, it's a great alternative. Be sure to click the image below to get a $1 off coupon. Sweet!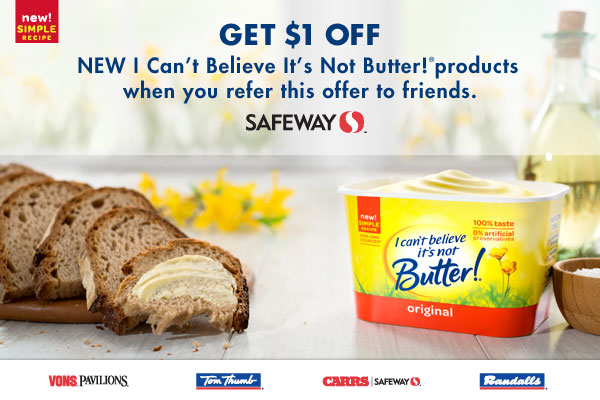 Now add this pie to your Thanksgiving menu and you will be ready for the big day. People will love it and you for bringing it.