Margaret from Natural Chow is here today to share an easy smoothie recipe!
Chocolate and peanut butter are seriously the best combo of flavors ever. So putting the two together in a smoothie was an absolute must. This chocolate peanut butter smoothie is so smooth, rich, and full of chocolate/peanut butter flavor. Plus it's packed with protein and super easy to make!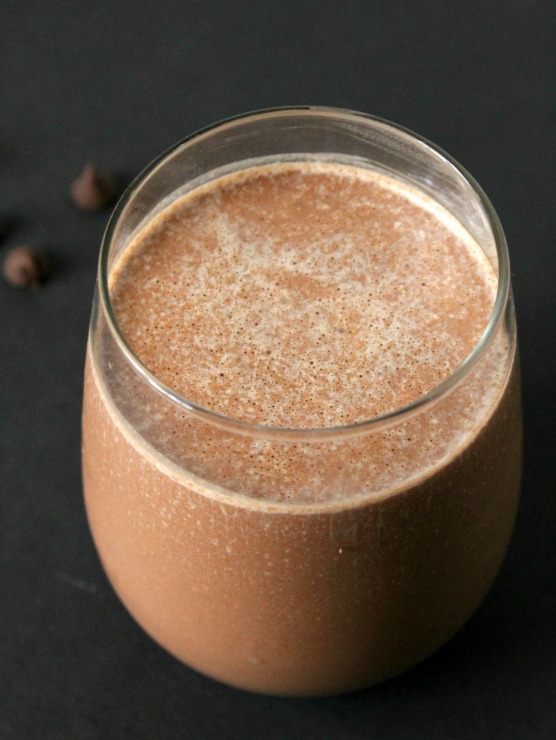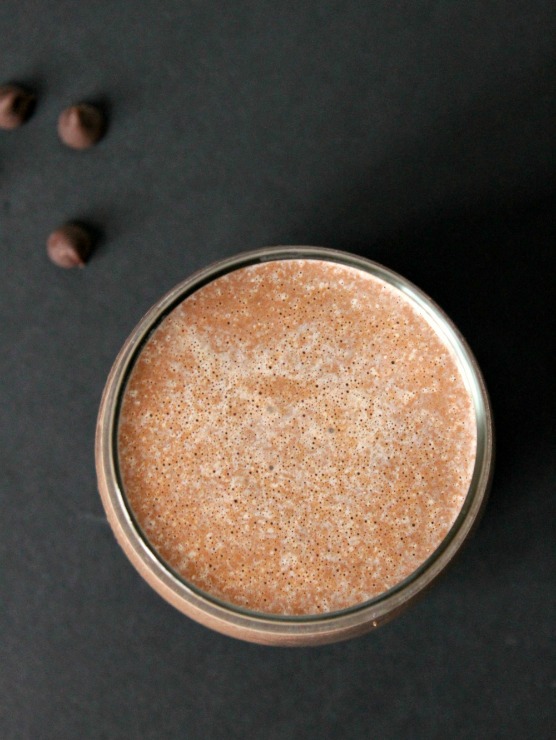 I don't know about you but I always have bananas that start to brown faster than I can eat them. This smoothie is a great way to use up some of those brown bananas (other than making banana bread). Simply peel a banana, cut it into four chunks, place in a Ziploc bag, and freeze. Then, whenever you want a smoothie you can just whip the banana out of the freezer. Easy peasy, right? I know you're going to love this chocolate peanut butter smoothie! It's so delicious, creamy, and rich, plus it's a powerhouse of protein. Drink up!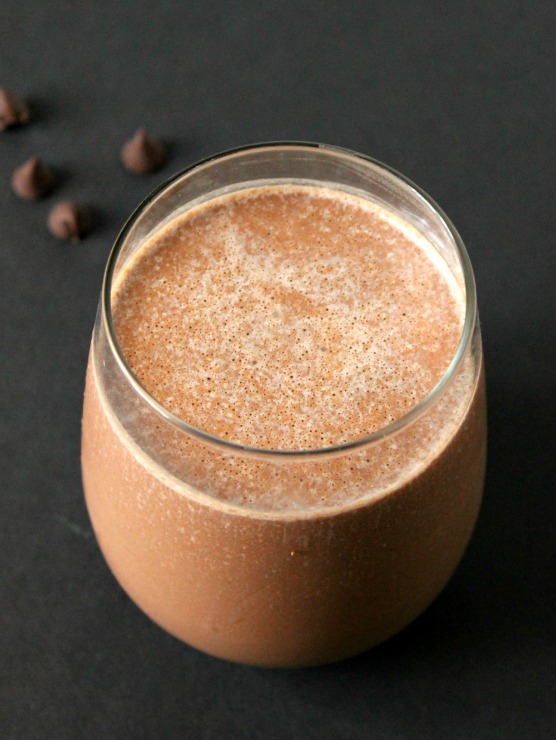 Printable Version

Ingredients:
1 large banana, peeled, sliced, and frozen
2-3 tablespoons cocoa powder
3/4 cup Greek yogurt
1/2 cup whole milk
1 1/2 tablespoons honey
2 tablespoons creamy peanut butter
Directions:
 Place all of the ingredients into the blender and blend on high until thick and smooth. You may need to stop and stir or scrape down the sides of the blender.
Pour into a glass and enjoy!