How I never thought of these is beyond me. So simple and so amazing. Again, I cannot ever eat only one. Especially when they are warm out of the oven. My mom made these when I was visiting her one day and I am so glad she did. I think.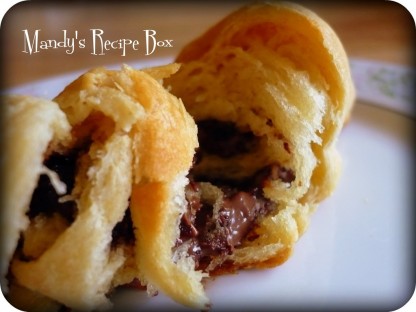 Chocolate Filled Croissants
1 tube of refrigerated crossaints
1 or 2 Hershey's chocolate bar
Whipped topping (optional)
Chocolate topping (optional)
Open the crossaints and seperate into triangles. Place one piece of chocolate at the top and roll once. Add another piece of chocolate and roll all the way up.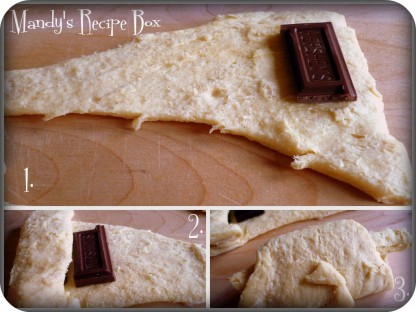 Place on a greased baking sheet and bake according to the directions on the dough tube.
It looks so unassuming…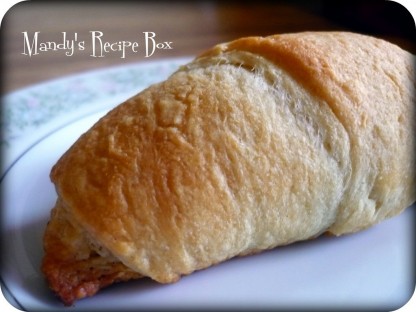 Until you break it open…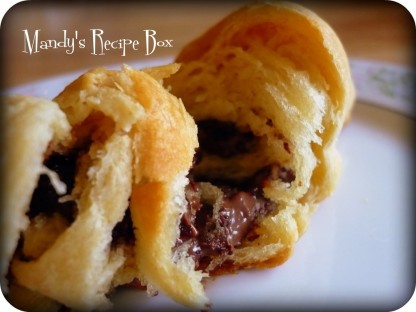 Maybe add some chocolate topping…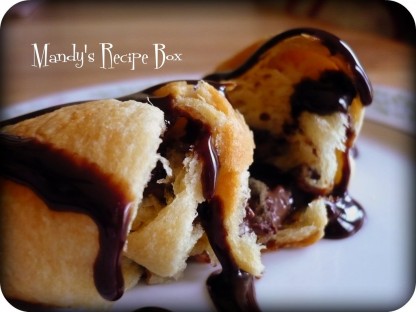 And whipped topping…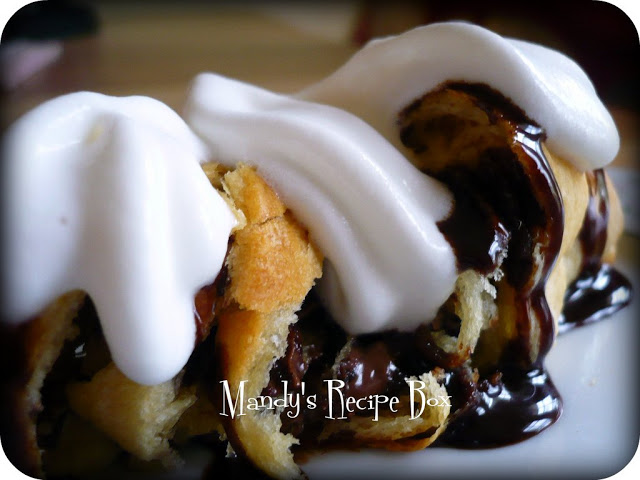 But I think I prefer mine straight out of the oven, with nothing but the chocolate inside. Amen.