This is a sponsored post. All thoughts are always 100% my own.
This Chocolate Cherry Yogurt Cake is so moist and flavorful. You will get so many compliments any time you serve this homemade cake.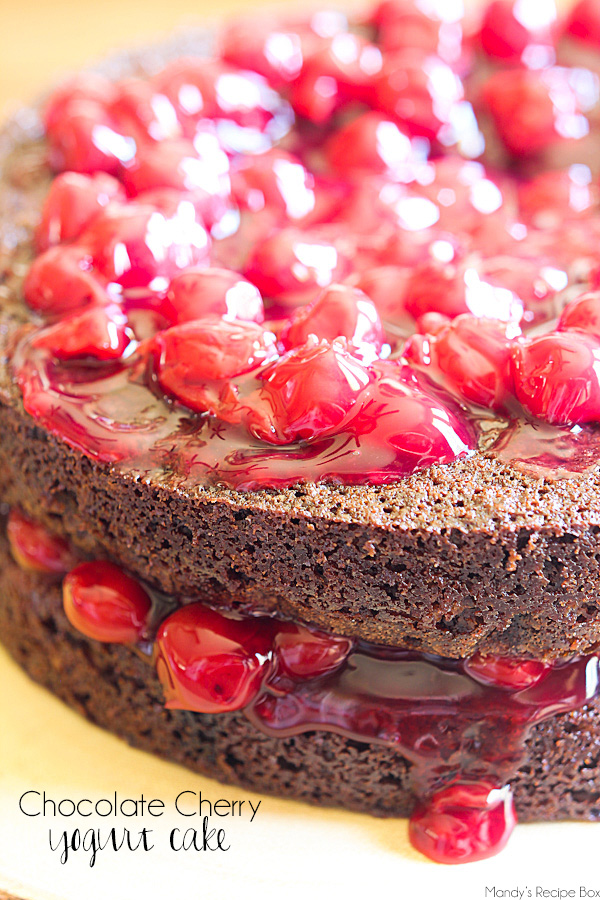 I have a confession. I don't like homemade cakes. Like the made from scratch cakes. I prefer cakes that come from a boxed cake mix. But then I decided to try making a cake with yogurt. So I made it and immediately changed my mind about homemade cakes. At least where this Chocolate Cherry Yogurt Cake is involved. The flavor is perfect, the texture is amazing and the pie filling brings it all together. A lot of people hate the word moist to describe a dessert but I don't even care because that's what this cake is. It's perfectly moist and not soggy. Some homemade cakes can be dry or crumbly. Not this one. It's my new go-to chocolate cake recipe.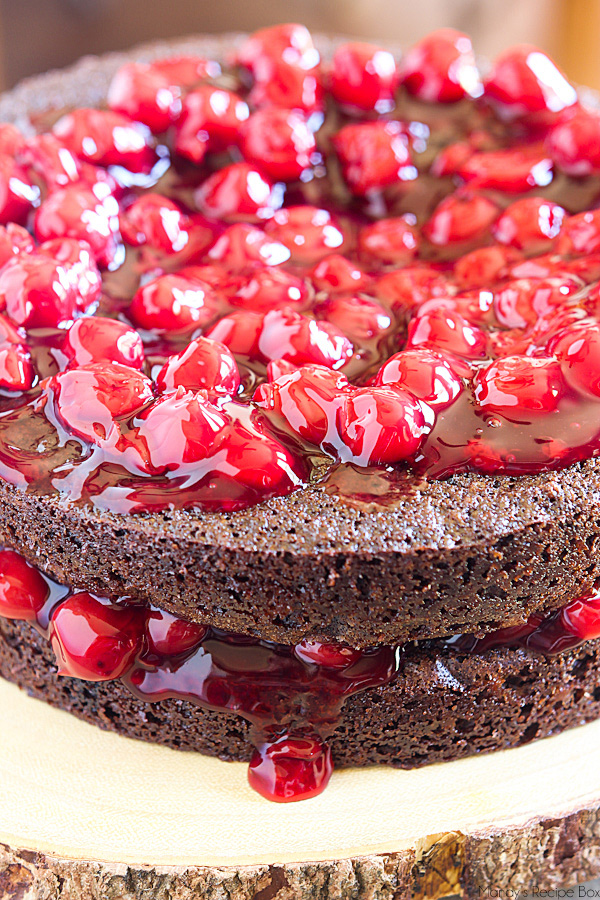 I made this cake with The Greek Gods Chocolate Cherry yogurt. It's one of their new flavors. There are also Chocolate Mocha and Chocolate Strawberry flavored yogurts. They are so creamy and smooth and would make for a great fruit dip. That's what I'm trying next.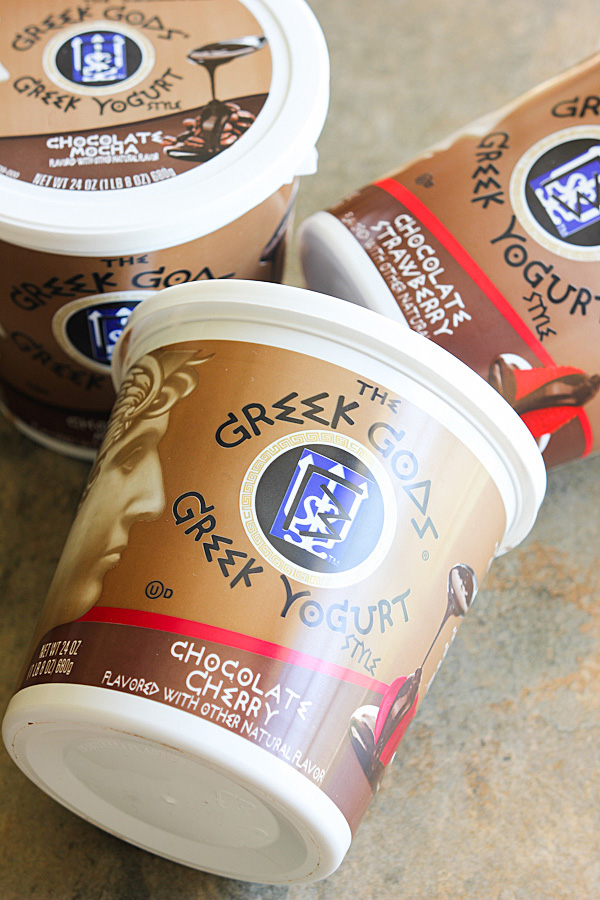 You have to make this cake and let me know how you liked it. It makes enough for 3 (8 inch) round cakes or 2 (8 inch) round cakes and a few cupcakes. You could also make it in a 9×13 pan. Just add the pie filling over each serving if you do that. I like the round cake with the layers for this one.
 Be sure to save this to your favorite Pinterest boards!

Be sure to like The Greek Gods Yogurt on Facebook for more ideas!