Heavenly. Rich. Addicting. That's how I describe these bars. Because Oh.My.Caramel-y Goodness. They are rich and so I can only handle one of these, even though I would love more. They are just as good, if not better the next day. I am sorry for sharing this recipe as I am sure more than one of you will curse me when you make them. I curse my mother for these. Even though I am making them right now.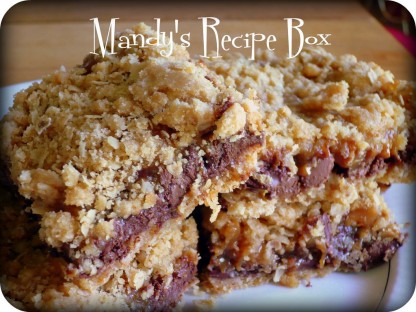 Chocolate Caramel Bars
Crust:
1 1/2 c. flour
1 1/2 c. brown sugar
1 1/2 c. oats
1 c. plus 2 Tbsp. soft butter
Mix all together and press half of the mixture into the bottom of a 9×13 pan and bake at 350 for 10-15 minutes. Remove from the oven and pour 1 bag of chocolate chips over hot crust. Pour 1 bottle of caramel ice cream topping over the chocolate chips.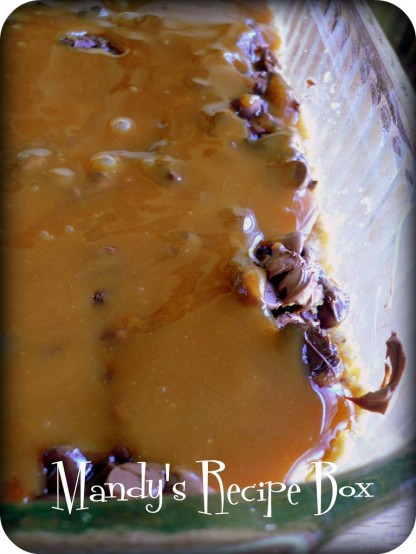 Top with remaining crust. Just sprinkle it over the caramel. Return to the oven and bake 10-15 minutes more. Watch it to make sure it doesn't overcook.