I had never had these until my sis-in-law Heather made them. Oh I'd been missing out! I also found them in a Nestle Tollhouse cookbook that I've had for a long time and had never made them. Needless to say, they are in my kitchen quite often now, though not for long.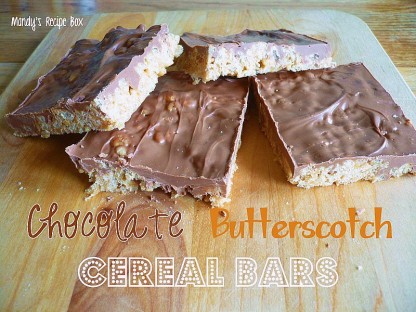 1 c. sugar
1 c. light corn syrup
1 c. creamy peanut butter
6 c. crisp rice cereal
1 c. (6 oz) chocolate chips
1 c. (6 oz) butterscotch chips (I've also used peanut butter chips instead)
Combine sugar and corn syrup in a large saucepan; bring just to a boil over medium heat, stirring constantly. Remove from heat; stir in peanut butter. Stir in cereal. Press into a greased cookie sheet.
Microwave chocolate and butterscotch chips in a bowl for about 1 min. Stir. Microwave and additional 10-20 second intervals, stirring until smooth.
Spread over cereal mixture. Let it set until firm (I dare you to wait that long!) Cut into bars.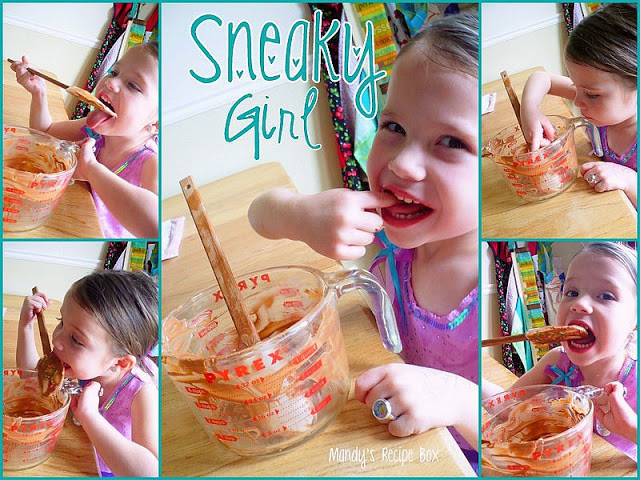 Miss Emma found the empty bowl of melted chocolate and butterscotch chips and helped herself to it while I was cleaning up. I had to snap some pics. There was no other choice.