These are a favorite at our house. Even my picky children love them. Hannah actually asks for them. That's a huge motive for me to make these. Other than the fact that they are super easy and delicious. You can freeze them too.
You need:
6 oz. cream cheese (I just use the whole 8 oz.)
2 c. cooked chicken chopped up (I always use canned chicken)
2 cans (8 in a can) crescent rolls
Combine cream cheese, margarine, chicken, and onions until smooth. Seperate crescent rolls. Divide filling among the 16 rolls and roll them up.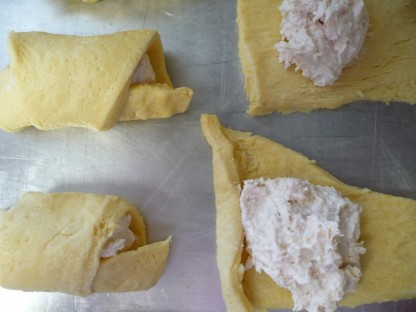 Then place melted margarine and bread crumbs in seperate bowls. Roll the chicken rolls in the margarine and then in the crumbs. Place on an ungreased baking sheet.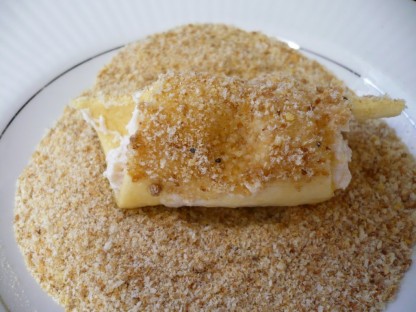 Bake at 375 for 20 minutes. Top with chicken gravy or cream of chicken soup, diluted with one can of milk.