This meal is a great Sunday Dinner meal. Or a casual weeknight meal. Chicken Piccata will please anyone. It's a fancy name, but don't be fooled. It's easy to prepare. It's another great recipe from Gooseberry Patch and of course there's a giveaway involved!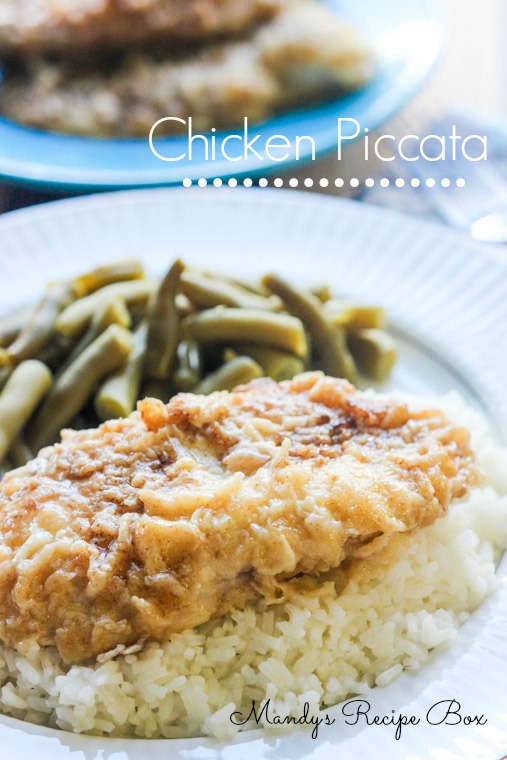 The lemon flavor of this chicken dish is delicious! I love lemon and chicken together. In fact, the first meal I made for my husband before we were married was a Shake 'N Bake Chicken with lemon juice squeezed over it and Alfredo noodles. So lemon chicken and I go way back.
Chicken Piccata comes from Gooseberry Patch's
Foolproof Family Recipes
. It's full of great recipes that are… foolproof. I even have a recipe of my mother-in-law's in there that I submitted. It's the
Onion and Dill Bread
that you can find on Mandy's Recipe Box. It's so good. I love it slathered in butter.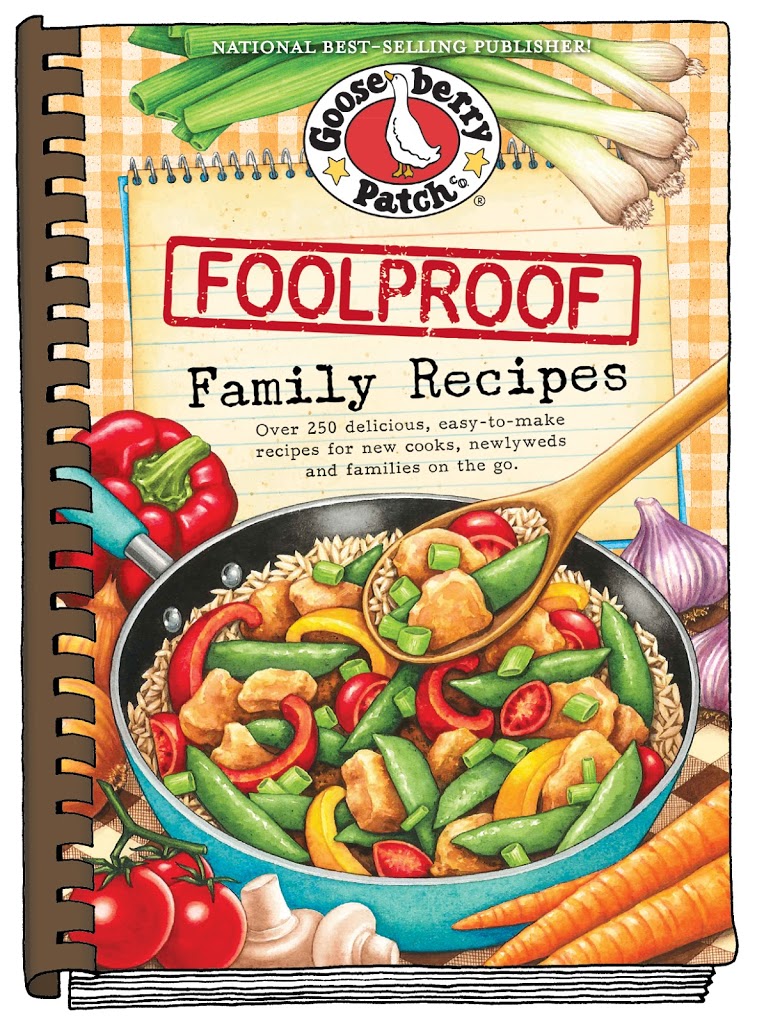 Foolproof Family Recipes has over 250 recipes that are perfect for newlyweds, new cooks and families on the go. I love all the categories.
Click here
to get sample recipes from the cookbook!
I have a copy to give away so be sure to enter to win after the recipe!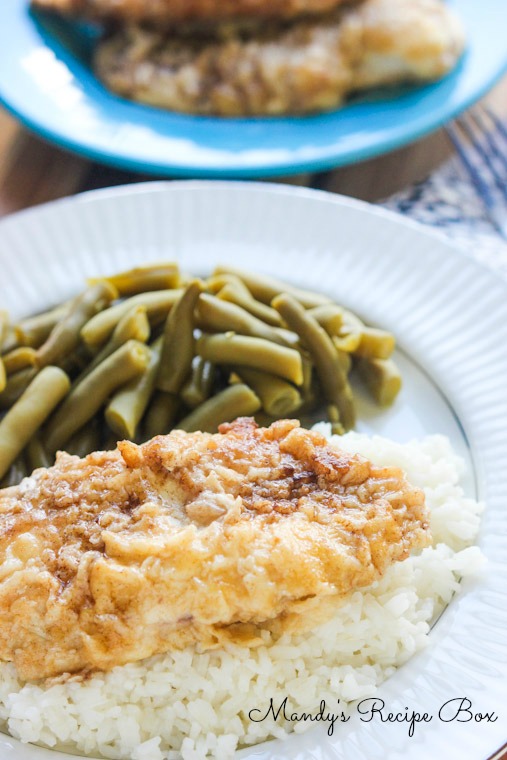 Printable Version

Ingredients
1/2 cup boiling water
2 cubes chicken bouillon
3 Tbsp. lemon juice, divided
1 egg
4 boneless, skinless chicken breasts
1/4 cup flour
1/8 tsp. garlic powder
1/8 tsp. paprika
1/4 cup butter, sliced
cooked rice
Directions
Combine boiling water, bouillon cubes and 2 Tbsp. lemon juice in a cup; set aside.
In a shallow dish, beat the eggs with remaining lemon juice. In a separate shallow dish, combine flour, garlic powder and paprika.
Dip chicken into egg mixture, then into flour mixture.
Melt butter in a large skillet over med-high heat. Cook chicken until golden on both sides.
Stir bouillon mixture and add to the skillet. Reduce heat to med-low. Cover and simmer for 20 minutes or until chicken juices run clear when pierced.
Serve chicken and pan sauce over rice.
NOTE: This recipe had enough pan sauce for one serving. I will triple the bouillon mixture next time. There just wasn't enough.
To win a copy of Foolproof Family Recipes cookbook, use the rafflecopter form below.
Connect with me…








a Rafflecopter giveaway