Ever since I made Chicken and Orzo, I have fallen in love with orzo pasta. It looks like rice, but it really is pasta. So this time I decided to make it in Chicken Orzo Soup. Of course it was delicious. And it's the perfect food for Isaac since I don't have to cut it into little pieces. It already is in little pieces. Little delicious pieces.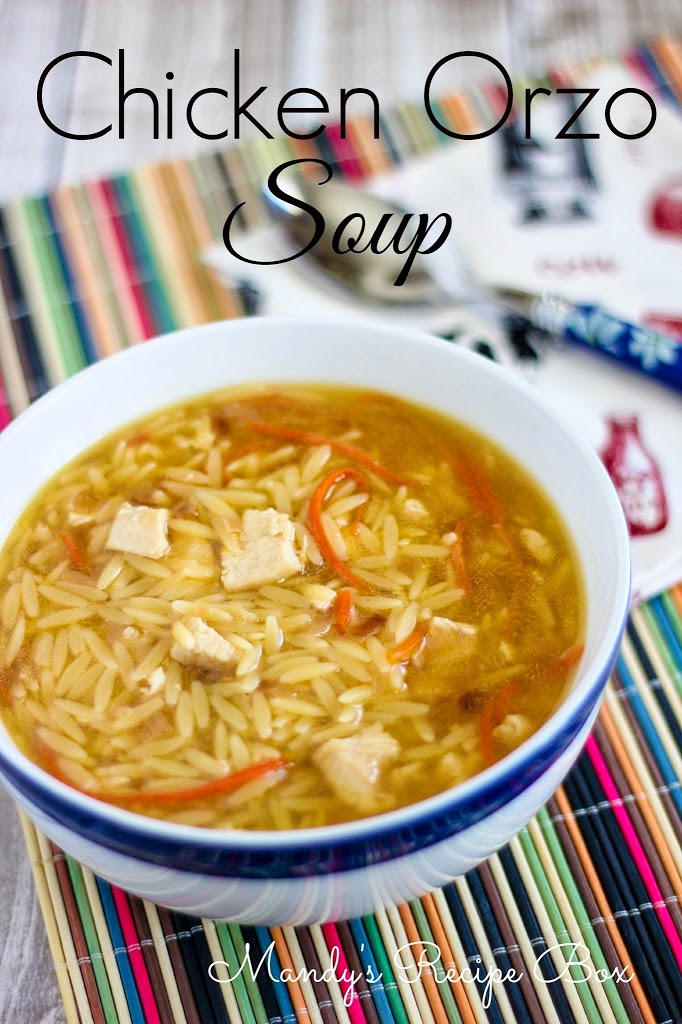 Chicken Orzo Soup
Ingredients
2 chicken breasts, cooked and cubed or shredded
2 Tbsp. olive oil
½ cup onion, chopped
½ cup shredded carrots
1 garlic clove, minced or ½ tsp. minced garlic (the kind in a jar)
4 cups chicken stock or broth
1 bay leaf
1 cup orzo, uncooked
Directions
Heat oil in a pot on medium heat.
Add onion and carrots; cook till tender, stirring often.
Add garlic; stir until fragrant.
Add cooked chicken and stir for a few minutes to absorb flavors.
Add chicken stock, bay leaf and orzo.
Salt and pepper to taste.
Cover and cook about 10 minutes, until orzo is tender as pasta should be.
Remove bay leaf and serve.