All the yummy goodness of Chicken Cordon Bleu in casserole form. Lunch meat ham is used which makes this easy on the budget.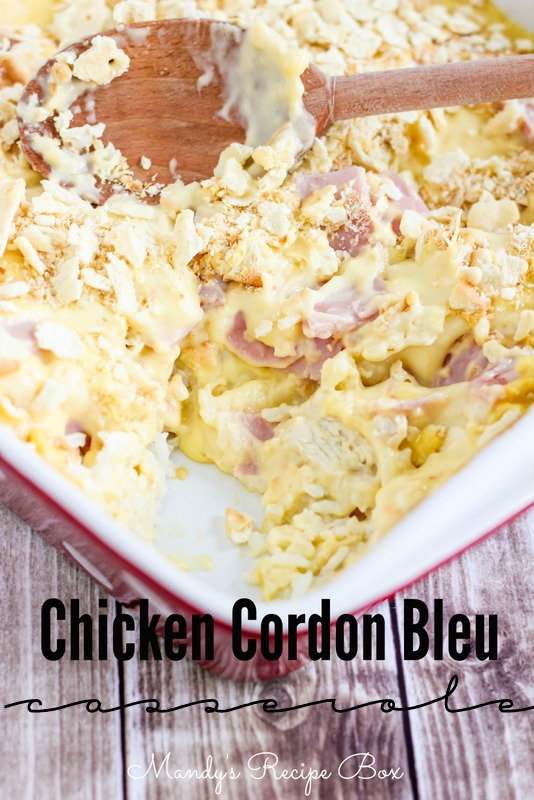 I love the incredible dish that is the Chicken Cordon Bleu Casserole. Ham and Swiss cheese stuffed inside a chicken breast? What's not to love? But I don't want to take the time to make that usually so I have a solution with this casserole. You will see how quickly this becomes a family favorite recipe.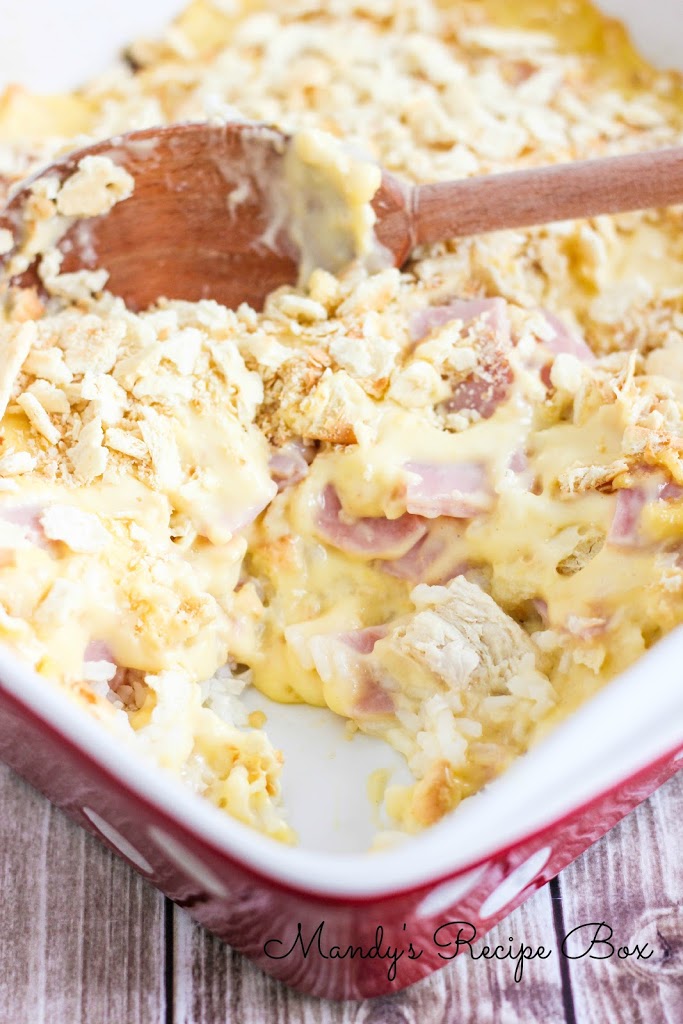 Chicken Cordon Bleu Casserole Recipe
Ingredients
4 cups cooked rice
3 cups cooked chicken, cut into bite sized pieces
6 slices of Swiss cheese
10 slices deli ham, cut into bite sized squares
2 cans Cream of Chicken soup
½ cup milk
½ cup sour cream or plain yogurt
10 saltine crackers, crushed
½ tsp. paprika
¼ tsp. garlic salt
½ tsp. dried parsley
Directions
Spray a 9×13 casserole dish with non-stick cooking spray.
Spread the cooked rice in the bottom of the dish.
Place chicken over rice. Place cheese slices over the chicken. Add cut up ham.
Mix together the soup, milk and sour cream.
Spread over the ham.
In a small bowl, mix together the saltines, paprika, garlic salt and parsley. Sprinkle evenly over the soup mixture.
Bake at 350 degrees F for 30 minutes.
You will like these recipes, too: